Random Defense
random after merge
grid size

2x2x8
modes

duel, solo, co-op
show more
graphics
Theme

animals
graphic style

pixel art
camera

isometric
show more
Tower Defense
tower types

62
show more
monetization
pay to remove ads
show more
details
release date

17 Dec 2020
show more
gameplay
online events
show more
Description
33RD is a unique "Random Defense" mobile game. Not only the aesthetics here are unusual, but the gameplay itself is also far from standard.
The first thing you'll probably notice is the looks of characters/towers. Pixel-art animals with guns might be heavily simplified, but they are recognizable enough, even with more than 10 summoned creatures. Additionally, it's just fun to watch tiny penguins of hamsters pointing their massive guns. Apart from the zoo (and one central "mage" character there's not much to see - just simple, 2d board/UI mixed with some pixel-art items.
The gameplay differs in several aspects from the typical random defense title. The first thing is placement & distance - here, the board is split into 8 2x2 mini-boards, lying around hour hero. That makes place for using a range of towers - not every animal can shoot every monster on board, adding another component to tactical equations. Also, winning/losing is not as simple as letting a monster cross point X. Here, if you're not able to kill some slime, it'll go to the enemy's board. If it's killed there, it will turn into a missile targeting you. And another winning condition is just getting 200 kills before your opponent.
33RD lets you play the usual co-op and duel modes (with randoms or your friends using code), but there's also a solo campaign. It can be used just to get more gold, to acquire new animals, or upgrade existing ones.
Aside from those standard tower management, this game lets you upgrade your mage character and even craft gear for her, providing special in-game bonuses.
Getting gold and animal shards is crucial here, and your main options are a premium shop or just playing. Reward ads won't help you much there, not to mention the lack of forced videos.
Last update: 30 Aug 2022 13:08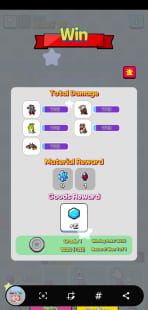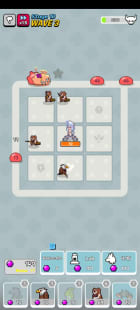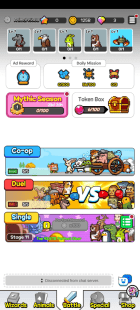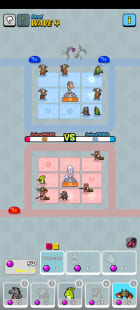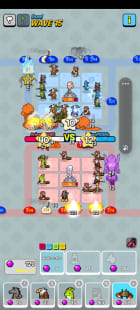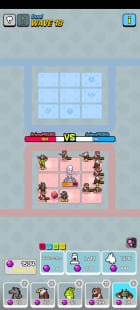 Resources
Main
Shared by others