Random Defense
grid size

4x4
show more
graphics
Theme

casual
graphic style

simple 3d
perspective

2.5d
camera

isometric
show more
Tower Defense
tower types

68
show more
details
release date

1 Feb 2021
Permissions count

7
show more
gameplay
online events
show more
monetization
ads amount

little ads
show more
controls
orientation

vertical
show more
Description
Allstars Random Defense is a casual-themed, free mobile Tower Defense. As the title says, the game fits in the recently popular TD subgenre, with random tower placement and merge mechanics.
Allstars stands out with a detailed, eye-catching character design. Although only visible outside the match, all of the "towers" got unique, urban/casual styled manga-like visuals. There are beefy fighters, beautiful female enginers, and cute characters like a frog-hatted hunter.
During the match, these characters are shown as simple 3d models, shooting 3d monsters running around. The board is plain and 2D, but there's no need for more for random defense titles.
The gameplay is simple - you summon random heroes in random places using SP, then kill monsters to gain SP and get more heroes. Also, You can merge 2 heroes of the same type and grade to get one of a higher grade. The side-effect of the merge is MP, used to cast some active skills like rocket salvo or fireball. There are PvP and co-op PvE modes, and both of them can be played with either friend or a random enemy.
Unsurprisingly, to gather more towers/heroes or upgrade existing ones, you'll need to play and win chests and other rewards. There's a progress path with prizes, season pass, daily bonuses, quests, and boss rallies. On top of that, you can get cards & discover/upgrade skills, gain new emojis or custom backgrounds.
Allstars might surprise you with the number of displayed ads. Not only are there no forced videos, but you won't be harassed every minute with some "free rewards".
Last update: 13 Aug 2022 02:08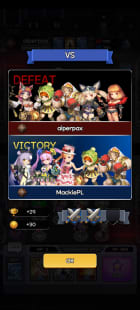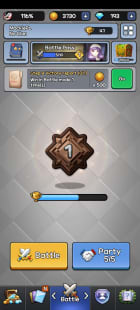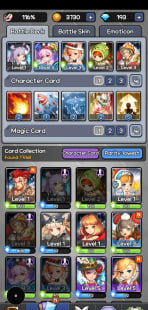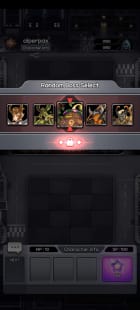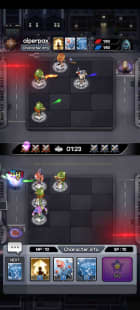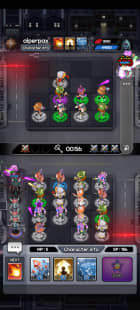 Resources
Main
Shared by others