graphics
Theme

gothic
graphic style

anime
perspective

2d
camera

isometric
show more
controls
orientation

horizontal
Controller support
gameplay
story rich
show more
monetization
ads amount

little ads
show more
Roguelike
multiple heroes
show more
details
release date

16 Dec 2020
show more
Casual RPG
Visible gear changes
show more
Description
Angel Saga is a new roguelike "run-or-shoot" action RPG / shooter, adding another title to the recent massive popularity of the subgenre. What you'll see there is usual dungeon crawling, leveling, and selecting from a few randomly drawn powerups. However, even at first glance, this game cannot be easily labeled as another Archero knockoff.
The most prominent feature there is a rather unique graphics style. Instead of generic, plain, and colorful 3d characters, you'll experience purely 2D, smoothly animated cute/gothic anime aesthetics. Obviously, the first fiddle here is played by the little angel - Myel. Not only you'll meet her in the lobby, telling the story, but also you'll be able to see many equipment changes as her new outfits.
The gameplay differs in several aspects from others in the subgenre. First of all, instead of screen-wide maps scrolling vertically, Myel is spawned each time in a different spot of a randomly generated map rotated diagonally. Then, after defeating all enemies (while avoiding obstacles), you'll have to find an exit portal. Another unusual feature is the presence of active skills - it's possible as the game is played in a horizontal layout. Also, instead of 50-stages chapters, the journey is split into 5-round stages, with multiple paths to choose from between those stages.
Angel Saga monetization is quite a standard one. It's a free game with several ways to watch ads for rewards (those ads can be removed), premium currency, and premium pass.
Last update: 18 Sep 2022 12:09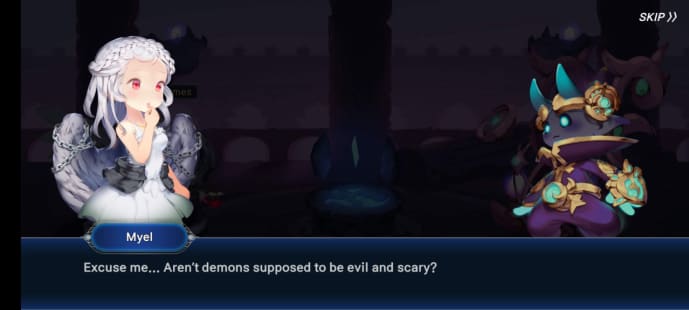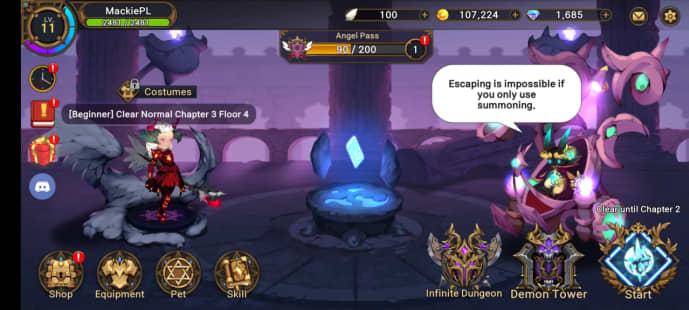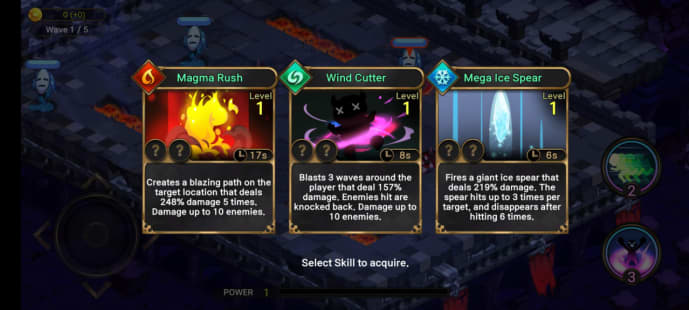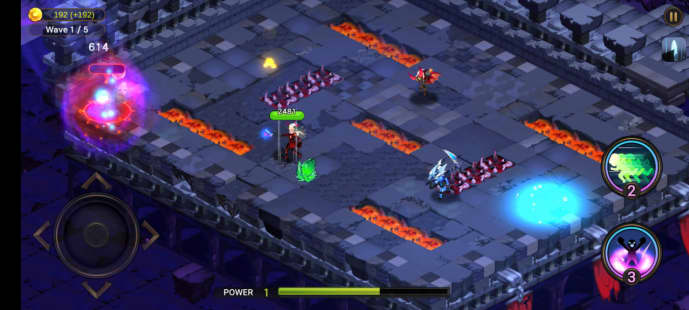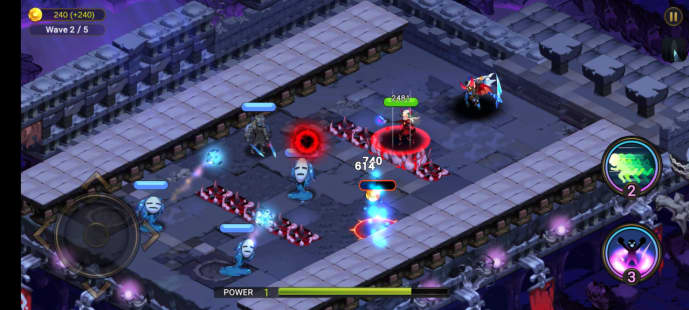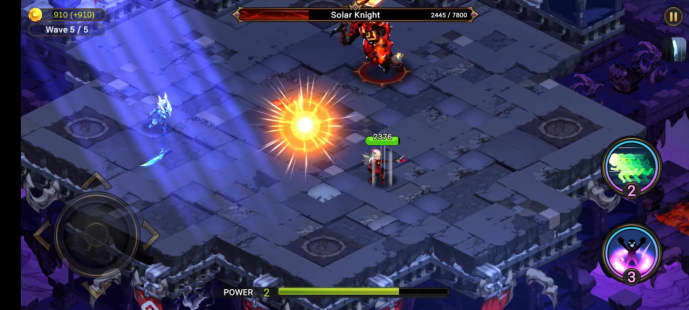 Resources
Main
Shared by others