graphics
Theme

small/funny/cute creatures
perspective

2.5d / mixed
show more
monetization
gacha / chests
ads amount

little ads
energy / keys system
VIP system
forced ads
show more
details
Permissions count

8
App size (memory used)

542
show more
gameplay
playable offline
online (PVP)
show more
technical
sign in methods (Android)

Facebook, Google
show more
Theme
small/funny/cute creatures
sign in methods (Android)
Description
Angry Birds 2 is a sequel to one of the most famous mobile titles. Released years after the first version (and after many other variations), it allows you to once again strike bad piggies with feathery missiles - just with a new approach to monetization.
The game definitely looks nice, especially considering 2d gameplay limitations. 60 fps animations are pleasantly smooth, and destructible objects are finely outlined to quickly tell them apart from carefully painted backgrounds. Sometimes, when things break, you can even see debris (and pigs) flying toward the screen, breaking out the 2d world.
Characters are also lovely to watch - both the brave birds and sneaky hogs. During targeting, you'll be able to see the facial expressions - anger or fear - and after matches, you can get your flock some cute hats.
The core gameplay is like you might remember: fling the slingshoot to send the birds flying and destroy as many green enemies as possible. Crucial factors here are not only good aim but also wise planning & bird selection. Sometimes, it's worth using a small, precise pack instead of a giant bomb.. or dropping an egg from above.
The difference from such puzzle games that you might know is randomness - after entering the stage again, both bird selection and fort layout will be different than before, making it much harder to perfect the round. This can be frustrating as Angry Birds 2 limits your ability to replay lost stages with the lives system. If you lost several matches, you can either pay, watch an ad, or be forced to wait.
The matches are split into several stages, and from time to time, you'll fight a boss - a giant pig that'll need more than just a hit to give up. What's more, Angry Birds 2 introduced a whole lot of features on top of well-known puzzles. To defeat especially tough stages, you can use powerful spells - coming in the form of consumable items. Feathers collected during the journey can be used to power up birds (leading to further perks), and there's a hatchling system - little birds that require feeding from time to time.
Standard map of puzzle challenges aren't the only way to play now - you can complete quests, try bird challenges, or even compete with other players in the arena (although it's not real-time).
Although flicking birds is still fun as always, aggressive monetization techniques might be unacceptable for many players. The game can quickly require payments just to play, to cast spells, or even pressure you to pay not to lose some streak/reward.
Last update: 10 Aug 2022 10:08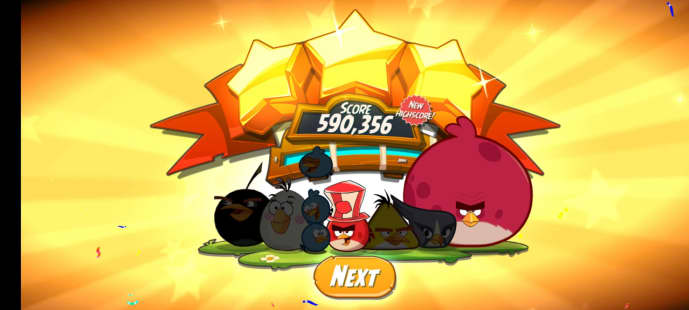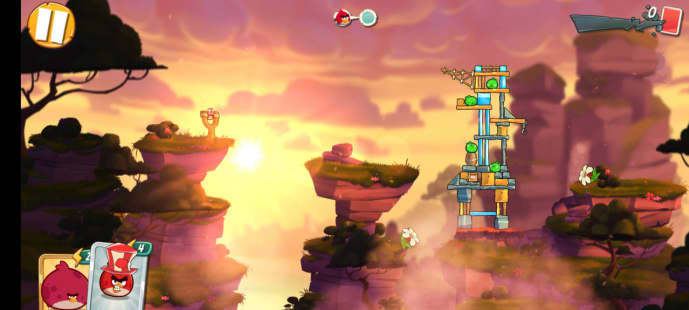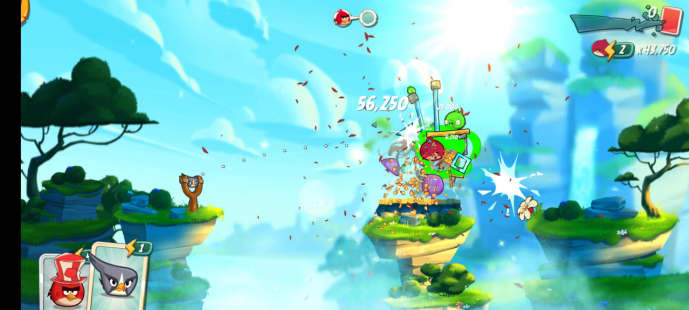 Resources
Main
Shared by others