Archero
Developer
Gorilla Game Studio
graphics
Theme

fantasy
perspective

2.5d
graphic style

simple 3d
camera

isometric
show more
gameplay
online (PVP)
online (co-op/PVE)
show more
social
play with friends
show more
Roguelike
No of heroes

16
show more
monetization
ads amount

many ads
show more
details
App size (memory used)

454
release date

18 May 2019
show more
Description
Archero is a viral mobile shooting game with simple, rather generic graphics and even more straightforward controls. The game's popularity led to the birth of dozen of similar titles, creating a significant mobile gaming trend.
The deciding factor to this game's success seems to be the controls' simplicity, allowing even most casual players to jump in and play even quick rounds. With only one thumb pressed anywhere, you can move to avoid enemies' bullets and then shoot right when you lift this finger. While this sounds easy, the game difficulty increases rather quickly with the number of enemies, projectiles, and different attacks aimed at you.
The second main feature is the roguelike gameplay, keeping each dungeon run different from previous ones. You'll be able to (temporarily) enhance your shooting abilities - not only the damage but the number of bullets, their spread or hit effects. Aside from this, you'll encounter different health power-ups, kill effects, pet effects, elemental effects, and many others.
Even with all possible single-run power-ups, you won't be able to progress far. That's where the RPG aspects come into play - starting from the set of permanent improvements and getting better gear. Over the years, Archero got even more chapters with increasing difficulty, which came with new ways of empowering your fighter. You can collect shards for new heroes (with passive abilities), craft runes, hatch pets, and more. On top of that, you can do more than just repeat harder and harder chapters (normal or hero mode) - there are some time-limited modes, including PVP & CO-OP.
Archero is a free game, and while it won't show ads between runs on its own, you'll have more than enough chances to watch some video and speed up progress. You can also get some premium currency with real money - or invest in into BattlePass.
Last update: 13 Aug 2022 11:08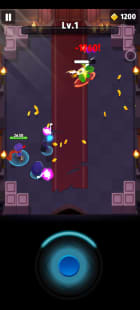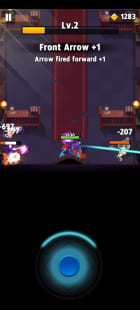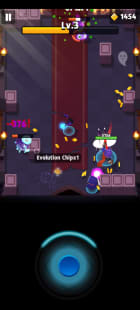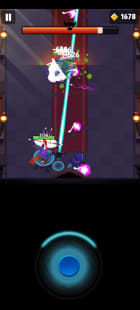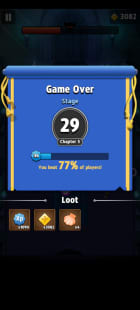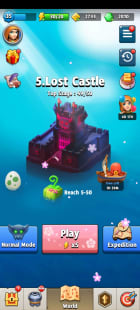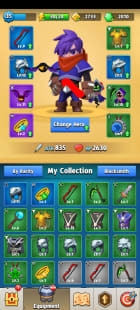 Resources
Main
Shared by others