graphics
Theme

fantasy
camera

fixed camera (perspective)
show more
monetization
ads amount

little ads
gacha / chests
reward ads
show more
RTS
non-money resources no

2
show more
gameplay
online (co-op/PVE)
show more
technical
graphics quality selection
show more
controls
orientation

vertical
show more
social
clan wars
show more
details
Permissions count

11
show more
Description
Atlas Empires is an ambitious attempt to combine the popular "Base Defense" strategy genre with GPS/location-based features.
The gameplay is split into 3 parts - world exploring, base building, and attacking. The first one looks slightly different than what you see during playing PoGo - instead of a pack of monsters, the map is full of resources.
There'll be chests, spells, ingredients, or some characters/structures, often in one of rarity colors. There's no direct gain from walking (and no GFit integration), but this way, you can quickly stock up on some essential items. Structures you'll be seeing can be added by players - like a card dealer to buy some upgrades or outpost to collectively donate tokens for great rewards. Additionally, you'll put your base on the map at the very beginning - and you can spot enemy bases in the real world and attack them.
Building your own base from inside looks like in many similar titles. There's the main building, production, and storage structures for base resources, something for recruiting and obviously - defenses. You'll need to place them strategically - different towers and walls - to make attacks harder for enemies.
One of the most used features here will be recruiting troops. After you for your army (and possibly upgrade unit types using cards), you'll be able to search for enemies all around the globe. You'll see their base, and then just tap somewhere and see your troops raiding and looting (or dying). The nice thing is that deployed units that survive won't be lost, reducing time to rebuild the army.
The graphics in the game is relatively simple. Both world map and base are built using heavily stylized, not very complex 3d objects. Chests look shiny and stuffed, explosives look very explosive, and spells are very magical. At the same time, the game uses interesting, little old-school-looking 2d art for units portraits/avatars. Yet, the overall Ui is looking a little unpolished, like it's waiting for the game's final release.
Atlas Empires is a free game with ads and IAPs. Fortunately, the amount of reward videos is limited, and you won't be forced to see them randomly. You can also purchase premium currency, chest, or additional builder to speed up progress.
Last update: 12 Aug 2022 02:08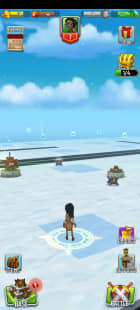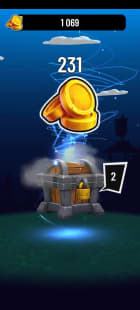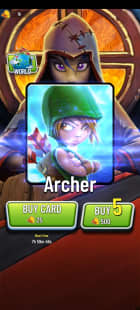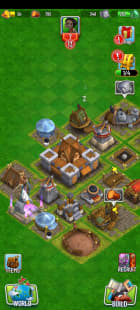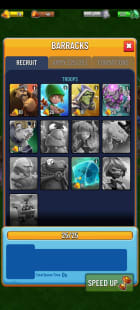 Resources
Main
Shared by others