graphics
Theme

other
graphic style

prerendered 3d
perspective

2.5d
camera

isometric
show more
details
release date

28 Oct 2021
Permissions count

9
show more
Tower Defense
tower types

48
show more
monetization
chest opening waiting period
ads amount

little ads
show more
gameplay
leagues
show more
Description
Battle Angels is another example of "Random Defense" recently trending subgenre of Tower Defense.
Like it's often seen, the aesthetics of characters outside the fight differ from this on board. On the lobby/upgrades screen, you'll be welcomed by detailed, animated pre-rendered visuals showing fighters of a mixed theme. Aside from far-east champions, you'll encounter athletes, cowboys, or pirates, all cute and slightly childish.
On the board, things need to look much simpler. There'll be primarily tops of the head of plain 3d characters, sometimes hard to recognize at first glance.
Gameplay is rather typical for the subgenre. You'll start with few points to spend quickly on your first random fighters. As they'll defeat waves of monsters, you'll get more points for enlarging & upgrading your army (while sending monsters to your enemy's road). Eventually, you'll need to merge existing characters for random ones of a higher grade. There's also a single hero by your side, with the active skill to fire in the right moment (also costing points). The losing condition is simple - when 3 monsters pass through your towers, you're out. Co-op looks similar, aside from the fact that both players defend a common goal.
Outside the match, things also look pretty standard. As you win & advance to new leagues, new chard/characters will be available, enabling new team compositions & strategies. Duplicated cards can be used to upgrade existing towers, as well as the hero. Besides league rewards, there's also the usual season pass system, helping to expand your collection.
Battle Angels Feature a chest opening system that'll probably slow you down with your progress. However, the good thing is that you won't be forced nor harassed to watch tons of ads. Instead, there's a single pass, few offers, and traditional premium currency.
Last update: 16 Aug 2022 16:08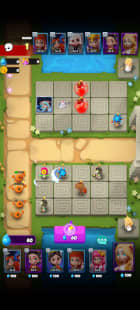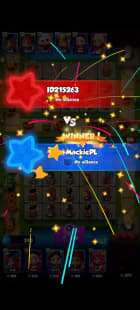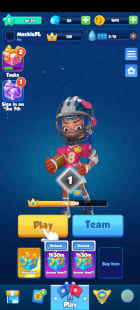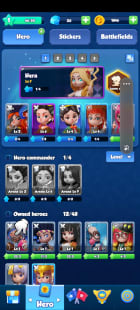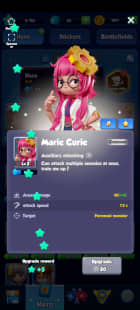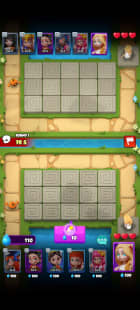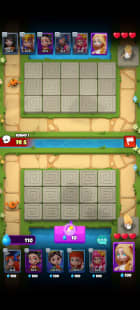 Resources
Shared by others