Battlefield Royale - The One
Battle Royale
on 0 HP (single)

turn into animal
Max players

60
destructible environment

yes (almost everyting)
BR maps

3
show more
graphics
Theme

casual
camera

fixed camera (perspective)
graphic style

stylized
show more
social
auto emoji/tag/taunt
show more
monetization
ads amount

many ads
show more
details
release date

7 Jun 2020
Permissions count

13
show more
camera
fixed camera (perspective)
Description
Battlefield Royale: The One is a new hero battle royale shooter available currently for android. While the game's primary focus is clear from the name itself, several well-known sub-genres are mixed there.
The battle royale match begins with traditional dropping from the sky onto a large, fully third-dimensional map. Then, you're put into bird's-eye view, putting less weight on vertical movement (however still possible) and vertical shooting (happens automatically). Instead, you'll run & shoot in 2 dimensions, as always trying to stay in the shrinking circle and stay alive. Also, when you're defeated - instead of dying or getting on your knees - you'll turn into a cute animal and get the last chance to run.
Typical battle royale comes with generic character and few customization/clothing options. Here, you can choose from a pack of various (upgradable) heroes, each with a unique ability. On top of this, you'll find not only weapons (rather exotic than realistic choice), active & passive skills, and also throwables. Each item comes in one of the tiers (like green, blue, etc.) and can be found on the ground, in boxes, from defeated enemies, or in airdrops.
Map design is relatively simple yet includes everything you might expect from a battle royale map. There are buildings and bushes to hide, some vehicles, mines, explosive items or bombardment zones, and even weapon-summoning altars. Almost every building can be destroyed, and you get several maps with different themes to choose from.
While the game is free to play, unlocking all heroes would require much time spent (including time watching ads) or spending real money.
Last update: 13 Aug 2022 11:08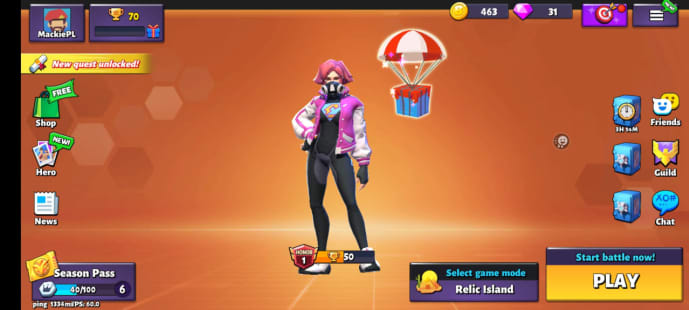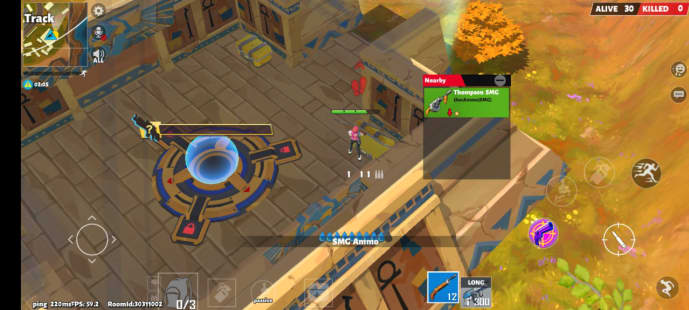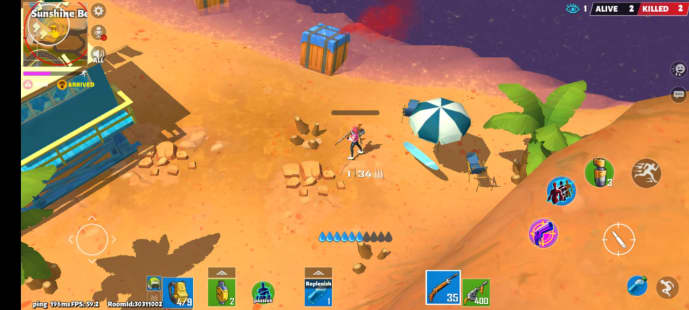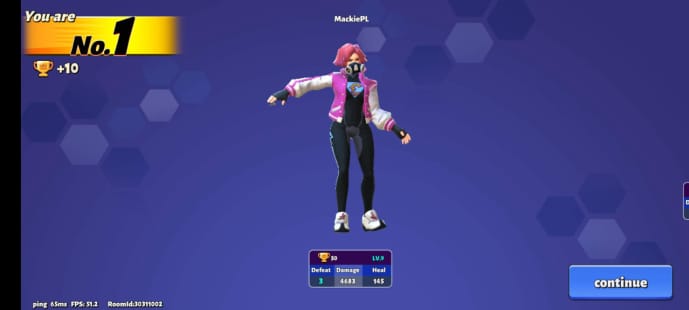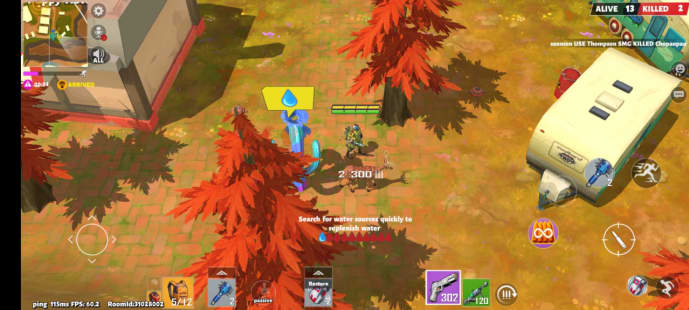 Resources
Main
Shared by others