MOBA shooter
PvP team compositions

3v3, 1v5, 2v2v2
PvE modes

3
PvP modes

10
Map maker
modes

battle royale, gem grab, kill to win (deathmatch), kill to win (collect stars), capture zones, ball
show more
graphics
Theme

other
camera

isometric
graphic style

simple 3d
show more
monetization
ads amount

no ads
energy / keys system
show more
details
Permissions count

10
show more
Description
Brawl Stars is a free multiplayer online battle arena game and one of the most popular mobile games ever. It enormously popularized the genre on mobile devices, adding fast-paced action, controls freedom, and quick rounds to years-old MOBAs. As a result, Brawl Stars created a new action-MOBA/shooter-MOBA trend.
There are several different modes to choose from. Still, usually, you'll find yourself fighting with several other players, often with some teammates on your side. While the main modes are 3v3 team plays, you can also try mini-battle-royale, practice with bots, or occasional PvE. It's worth adding that the game comes with the map editor and voting system, so you'll be constantly pushed to try new strategies.
One of the vital parts here is great character selection. New players will have to play many hours to unlock tens of available battlers, while others get new chars released every few weeks. Put together with a plethora of skins and several unlockable skills, Brawl Stars could keep you busy for long. Also, the variety of shooting modes, play styles, and ways to use skills is pretty solid.
The game looks relatively simple and colorful, with a painted 3d environment and bold, cell-shaded characters. As Brawl Stars started with Mexican/wild west ascetics, new types of maps added each season brings much variety.
If you don't have hours to spend unlocking new content (or upgrade your favorite hero), there's always a way to buy some random boxes. It's absolutely possible to play competitively without spending a dollar. Still, the best skins might be out of reach for free players. Also, there's a seasonal pass with its premium version encouraging regular spending & playing.
Last update: 12 Aug 2022 19:08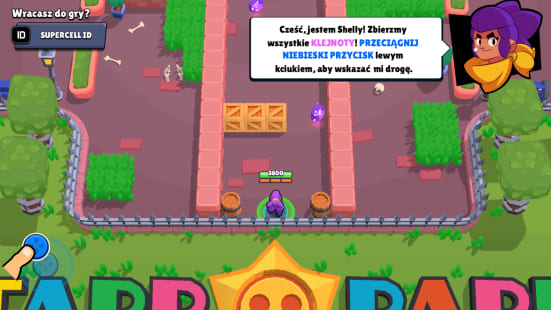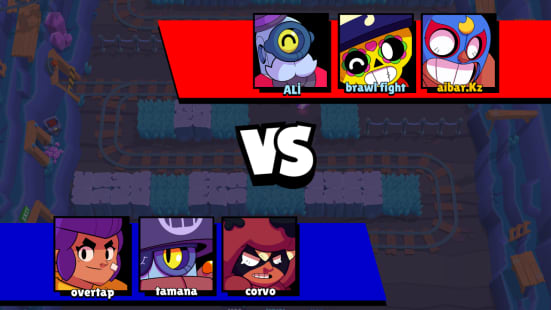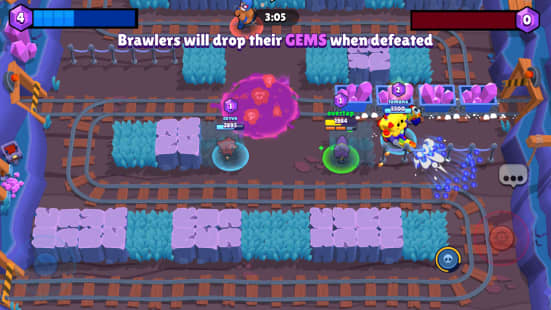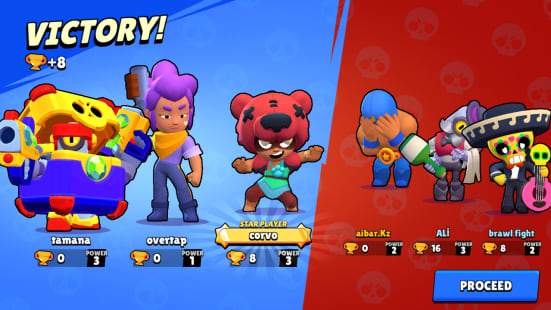 Resources
Main
Shared by others