graphics
artists

Roman Shklyarov, Denis Kuklyushkin, Roman Dawson
Theme

fantasy
camera

fixed camera (perspective)
show more
RPG
variable team size
pre-battle setting

tactical
battle stats overview
show more
RPG, Strategy
autoplay

feature-limited
controls
orientation

horizontal
show more
monetization
ads amount

no ads
show more
details
release date

18 Jan 2022
show more
technical
graphics quality selection
show more
artists
Roman Shklyarov, Denis Kuklyushkin, Roman Dawson
camera
fixed camera (perspective)
Description
Broyalty is an enjoyable linear auto-fight RPG without hero-collector mechanics - but some management features instead.
When you see this game, you can immediately notice that it's somehow the spiritual successor of a 2d RPG/management title called Hustle Castle. There's the same American cartoon drawing style at the core, like Simpsons or Futurama. Here, the main difference is that things are wrapped using quality, stylized graphics in both 2d and 3d, instead of simple flat shapes. 2D art is stunning, absolutely unexpected for this type of characters. Don't be surprised when you catch yourself staring at map details instead of actually playing the game.
Yet, the game is mainly in 3d, so most time, you'll be seeing objects from every side. Interestingly, graphics quality here is also superb - from smooth castle overview to zooming into single plank details. Characters are generic, randomly generated - but it doesn't mean they are boring! All women and all men may look similar at first, but the garment makes the difference - also visually. Every role - battle and economic ones - got its own gears. While some armors and robes are expectable, you may also find a wooden bucket as a helmet, hamburger hat for a chef, or crazy chemist gears for those dealing with mana.
The gameplay here is basically a copy of those from Hustle Castle - with a changed perspective & some tactics added. You have a top-down view of the castle floor, with a number of rooms you can fill with facilities. They are mainly used to produce or store resources like gold, food, or mana - with a possibility to drag & drop inhabitants there to increase output. Other rooms are used for training, boosting characters' stats over time - and some turns resources into items. There's also a unique way of obtaining new dwellers - drop male & female into a particular room, wait a while - and you'll get a baby (that also needs time to grow).
The nice thing is, battles here are a little more complex than the usual auto-fight scenario. You need to place each fighter on the desired tile before the fight - and that makes a huge difference. Depending on placement, you can hit several enemies with one skill, quickly approach vulnerable enemies - or end up in a swamp. This also goes for defense - plus, you can get some defensive structures, like barricades or traps, for your castle.
The main progress in Broyalty is linear - just a series of various PvE encounters & dialogues in-between. Fortunately, there's much more to do. You can take part in a series of daily challenges called Mysterious Tomb, or "roguelike" journey of "World Devourer" for some unique rewards. On scenario screens, you'll be able to find castles for PvP attacks, but there's also a "tournament" mode for time-limited PvP challenges.
Broyalty won't distract you with ads of any kind, which is nice. Still, you can spend real money on premium currency, some chests with items or premium battle pass to speed things up.
Last update: 15 Aug 2022 03:08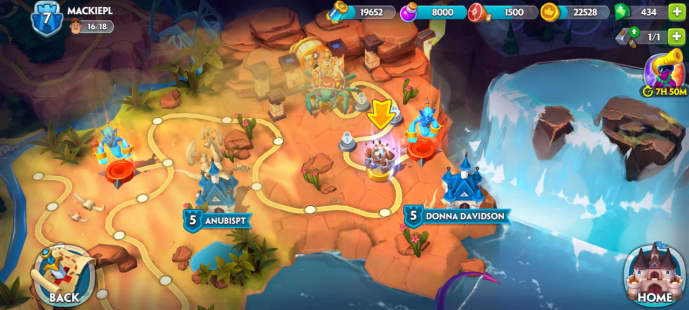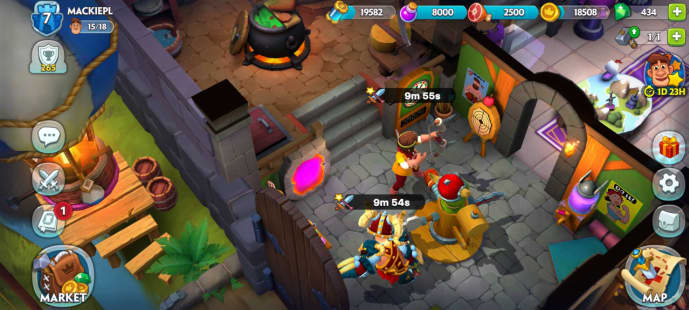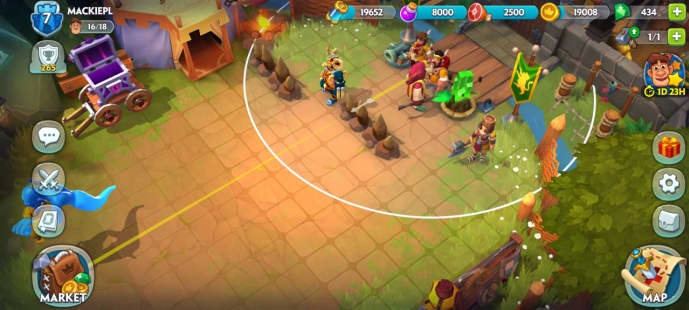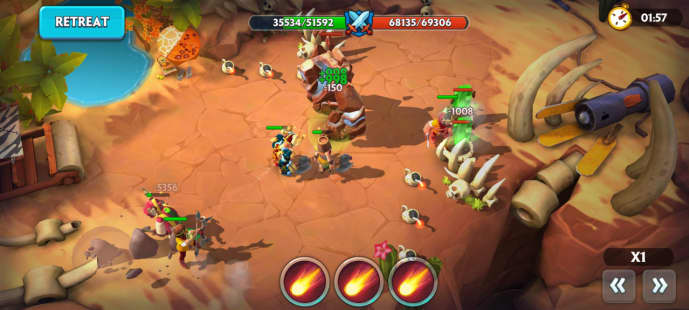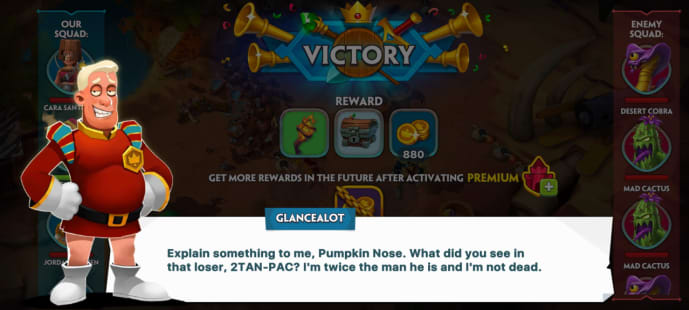 Resources
Main
Shared by others