graphics
Theme

cats
graphic style

stylized
show more
monetization
gacha / chests
ads amount

no ads
show more
social
photo avatar
quickchat
guilds
show more
details
App size (memory used)

364
show more
technical
server / region selection
show more
gameplay
online leaderboard
show more
Description
Cat Force is a PVP match-3 duel game about good cats fighting evil cats. Despite casual theme and fighting the common enemy, there's fierce competition going there.
At first glance, Cat FOrce looks like the single-player title. There are colorful cats of various professions on the bottom, representing colorful tiles. On the other side, dark, scary enemies are waiting to counterattack.
All the characters look chibi and cute on the board, and sometimes you'll see more detailed 2d art. The rest also look simple, stylized, and cheerful - grassy backgrounds, fun animations, and prominent, colorful UI elements.
Matches are turn-based, with the board shared between players. At the beginning of each turn, you're given 2 moves, which can be increased by doing some big matches. Cats you'll join instantly attack the closest enemy, quickly reducing HP and getting a score for each defeat. After the board is cleared, a new one appears so you can continue scoring seamlessly. To make things more exciting, aside from cleaver matches, you'll gradually fill skills gauges. When complete, you'll be able to use some lovely abilities, like throwing a bomb or casting thunder, most likely instantly getting some kills (and score).
The thing is - those special abilities are partly consumables. If you win a match, it's ok, but if you lose - you can say goodbye to the skill, being forced to switch to something worse. Getting it back is possible using coins, but this could be a severe stopper for intense playing.
It's worth noting that the game heavily promotes the social aspect - not only in advertising. During matches, you'll see real social media names and avatars of other players. You'll also be able to communicate to some extent using the quick chat feature. Unfortunately, you'll likely meet many bots', especially at the beginning.
Cat Force won't show any ads, and there's no gacha, so the in-app shop is focused on selling abilities and coins to get them.
Last update: 15 Aug 2022 04:08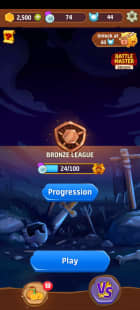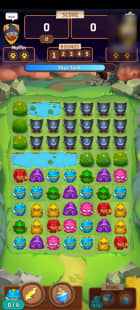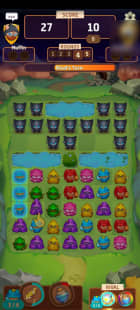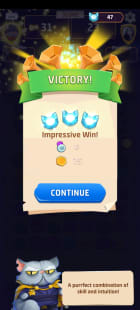 Resources
Main
Shared by others