CATS: Crash Arena Turbo Stars
graphics
Theme

cats
fully animated 2d characters
camera

side
graphic style

2d vector
show more
gameplay
PVP type

asynchronous PVP
show more
technical
sign in methods (Android)

Facebook, Google, Guest / none
FPS selection
show more
social
clan wars
in-game text chat
show more
monetization
reward ads
ads amount

little ads
show more
fully animated 2d characters
sign in methods (Android)
Facebook, Google, Guest / none
Description
CATS: Crash Arena Turbo Stars is an old but active asynchronous PVP build arena. It combines 2 themes loved by millions: cute furry creatures & big, crazy machines.
The whole game revolves around a single type of match - 1v1 duels fought until one contestant is defeated. It's worth noting that - although it's a PVP-focused title - you won't actually compete with players watching the exact match at the same time. You'll face machines prepared by others - and they might get some rewards afterward if they win. What's more, you won't be able (aside from kills, sometimes) to control anything during the battle - you can just watch (and take notes).
Yet, even without the ability to act, watching the cat/machine battle is quite enjoyable. With a basic setup, just 2 cars are driving toward each other while shooting - and the one with zero HP loses. There are several weapons to use (some need to be unlocked before), like lasers, rocket launchers, or miniguns. Yet, things start to get interesting when melee weapons come into play - drills and blades require you to quickly get in front of the enemy or, even better - behind their back. To adapt to all these strategies, you're free to use a wide range of car bodies/wheels. Come will be slow and durable, the other low and hard to flip - and there are even sticky/anti-gravity wheels. To make things even more exciting, you can mount a whole range of utilities - like a hook, lasso, or forklift - to get in the most suitable position.
As you may have guessed already, the most challenging part here is constructing the best, most powerful, and most versatile machine. This is done by simply dragging and dropping - but you must first acquire the parts of suitable grade. For this purpose, a well-known chest system lets you get a pack of loot after a given amount of time.
The primary mode - and the one letting you get those chests - are simply quick battles - short random encounters. There's also a league, a separate section with ultimate machines, gang fights, and even a prestige system.
Despite the age, you cannot say the game looks bad. Finely crafted vector graphics with occasional special effects & smooth character animations are all you can need from such a title. Also, it's always nice to see some cute cats.
The primary way of monetization here seems to be gaining an advantage through purchases. That may be why you're bombarded with self-promotions & offers. At least ads aren't too much issue there.
Last update: 6 Nov 2022 15:11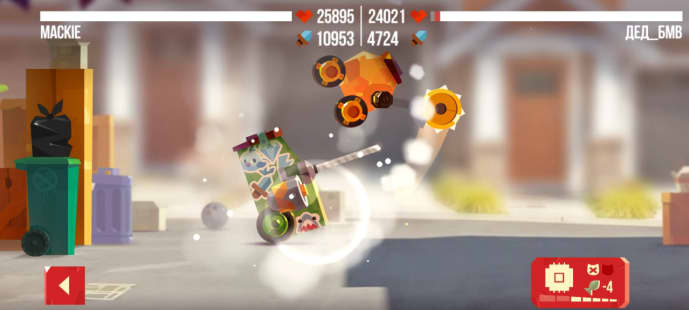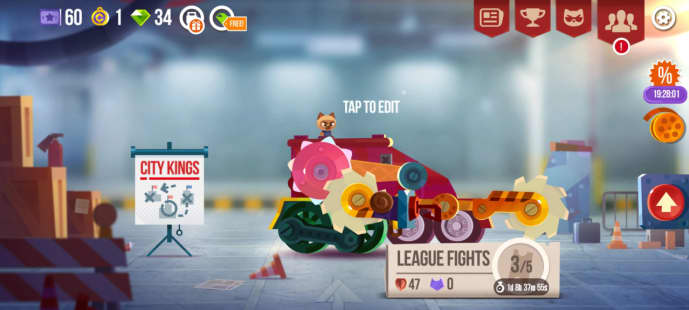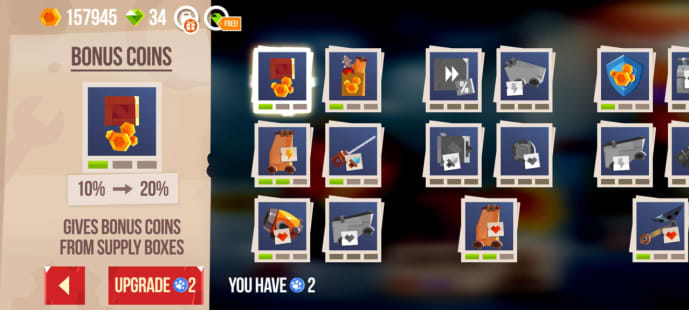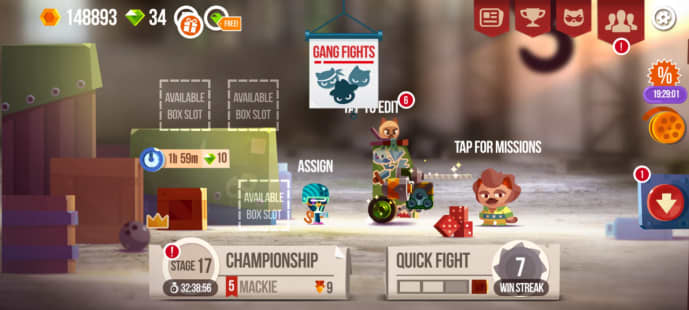 Resources
Main
Shared by others