Random Defense
grid size

3x5
show more
graphics
Theme

small/funny/cute creatures
camera

fixed camera (perspective)
perspective

3d
graphic style

stylized
show more
monetization
ads amount

many ads
gacha / chests
chest opening waiting period
show more
details
release date

3 Mar 2022
show more
social
in-game text chat
show more
Tower Defense
hero(es) available
show more
Theme
small/funny/cute creatures
camera
fixed camera (perspective)
Description
Crazy Plants is new (currently in early access) random defense 3d title. While following the recent trend of the subgenre, this game offers some unique features.
The most prominent one is quality 3d graphics with animations. While most competitors offer just 2d, or simplified, top-down 3d, here, you'll see a fully-fledged, third-dimensional board. Overall, the game seems to make an effort to make encounters visually compelling. Towers - plants - are stylized, colorful, and nicely animated, along with their shooting effects. What's more, their design can be appealing - crazy pineapple with crossbow or boxing cactus are pleasant to watch. Even the boards themselves are exceptionally detailed, especially for a mobile title.
When it comes to gameplay, things work like most "random defense" titles. You're matched with the enemy in duel mode, and you're both getting 3x5 blank fields and monster lane around. Clicking the single button, you're summoning random plants to random spots for increasing price. The price can be paid using scores earned from defeating enemies - or it can be spent to just upgrade tower type. The last - and crucial thing that's there to do is to merge plants of the same level & kind to get random one of higher level.
It's no surprise that the game features co-op mode in addition to PvP. The unusual thing is the new, additional PvP type - random arena. You'll select random cards one by one and then use the team to win as many battles as possible. That seems like an excellent idea for those without a solid collection to compete with experienced players.
Battle preparations are also quite usual. Just select a team of 5 plants from your collection (you can have up to 3 teams). To make the team stronger - by getting new units or upgrading existing ones - you'll need to draw cards/shards from chests.
The game can be played for free without watching ads, but developers made sure that there is enough incentive to make players watch them from time to time. You can even get special "ad watcher" rewards for watching videos of every reward type.
Last update: 14 Aug 2022 13:08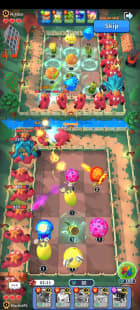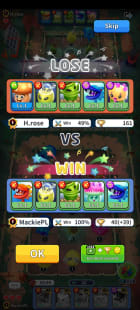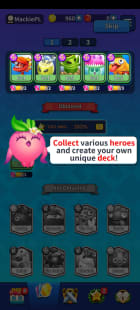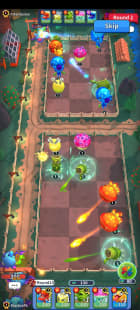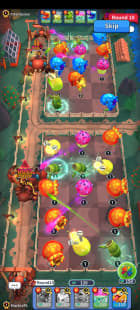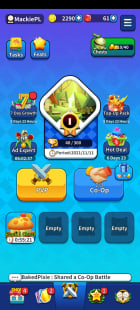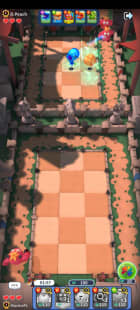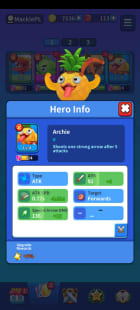 Resources
Main
Shared by others