Crush the Castle: Siege Master
graphics
Theme

fantasy
graphic style

lowpoly
camera

side
show more
monetization
ads amount

many ads
gacha / chests
forced ads
show more
details
release date

19 Nov 2018
App size (in market)

122
show more
technical
graphics quality selection
sign in methods (Android)

Guest / none
show more
controls
orientation

horizontal
graphics quality selection
Description
Crush the Castle: Siege Master is a modern, 3d remake of the CTC 2009 web game that long ago inspired Angry Birds, beginning the era of mobile gaming. Published by the same company as the first version, it'll once again allow you to use a trebuchet to crush structures and kill helpless inhabitants.
Although the action takes place on a flat plane (a side view of the castle and catapult), this version uses 3d graphics to the full extent. This begins with a stage selection screen - instead of a list of numbers & stars (or a flat map), you'll move through a 3d world. The path will go from tower to tower, and you'll leave just debris behind - quite a nice view itself.
During the round, you'll see some really impressive structures awaiting destruction. Not only there'll be complex, multi-level camps, forts, and castles, but even constructions resembling buildings & machinery known from the modern world & culture. What's more, unlikely the popular birds game, structures here sometimes use the third dimension. Sure, you won't be able to hit such elements directly, but they might affect how physics work on the rest - or they might just crumble/explode beautifully.
Despite using a simplified, low-poly approach, the graphics themselves seem to fit perfectly the purpose - being an object of destruction. Also, to enjoy this longer, some rounds will be played at night - and you'll advance to discover new environments.
The gameplay at the core is well known by millions of catapult/slingshot puzzle fans. Just throw/shoot a projectile towards the enemy structure to destroy it, getting rid of all enemies. Often, this will be pretty easy - unless you try to achieve the best score (stars) by using as few shots as possible. To do that, you'll need to solve numerous riddles and have a great aim/timing, as setting the right trajectory might be tricky. What's more, you'll soon get access to much more than just stones. Aside from bigger boulders or small clusters, there'll be ones that can be activated, set fire, or even hooks to grapple elements.
You can replay the stage as often as you wish, but if you still find it too difficult, there's a simple helping system - random projectile boxes - that could give you some decent help. Aside from this, you won't be troubled with any gacha/upgrades system, waiting for cooldowns, etc.
Because of this, monetization here is pretty straightforward - get those extra shots, and watch an ad from time to time (and this can be even skipped after purchase).
Last update: 12 Aug 2022 16:08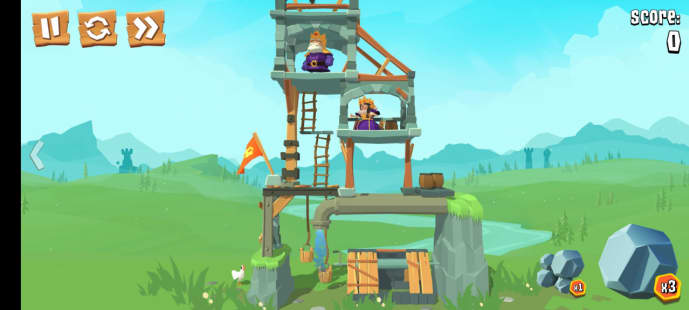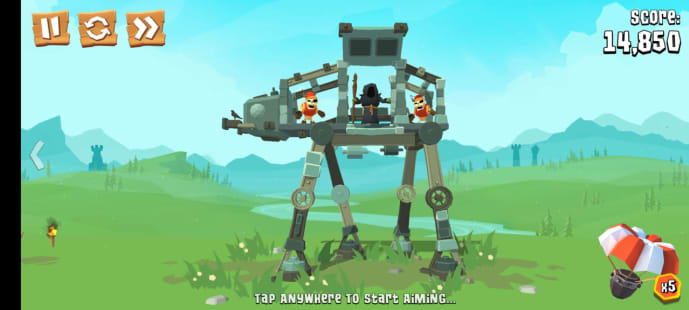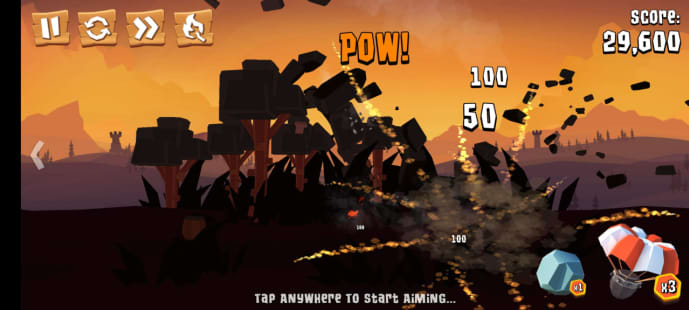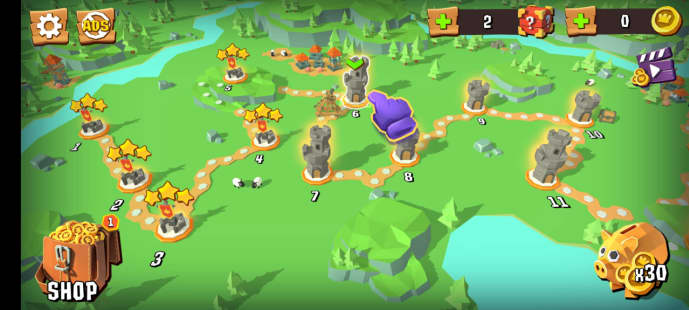 Resources
Main
Shared by others