graphics
Theme

sci-fi
graphic style

pixel art
show more
monetization
reward ads
banner ads
gacha / chests
forced ads
ads amount

many ads
show more
details
Permissions count

9
show more
technical
FPS selection
graphics quality selection
show more
gameplay
online leaderboard
show more
Description
Dead Shell is a minimalistic, pixelated, sci-fi-themed dungeon crawler with roguelike elements. It was released as a paid title, then went free (with ads) after several years.
You can tell it's (was) a premium game from the very first moments, as the pixel-art quality is quite impressive. With just a pack of squares, developers painted a dark, disturbing world full of monsters, blood, and violence. Enemies here range from zombies and ghouls through giant beasts to evil mutants, easily triggering your imagination. Weapons are also beautifully crafted, creating an impressive arsenal with chainsaws and heavy machine guns. Also, your heroes can be viewed not only on the battlefield - they come with high-quality art on their profile cards. On top of this, 80's-like music ideally fits the scene, and the sounds of fights are as simple as convincing.
Yet, simplicity here is striking - and this goes for both aesthetics and (somehow) gameplay. When you enter the dungeon, there is an isometric view of just a few places to tap & go. If there's an enemy, the encounter begins, but instead of a new scene - there's just a list of enemies. You can tap one to attack, which automatically fires everyone's turn - and that's it. Almost no animations, special effects, just health drops - and fights might take 2-3 seconds.
After the encounter, you might get some resources - which might be especially useful, as you can run out of health and ammo. As you clear all rooms (or after finding an exit), the dungeon is cleared, and you're back to the main screen with the loot.
The simplicity of the gameplay is well balanced with the amount of content you can unlock. You might find new heroes (up to 8 armored fighters and female killers) and tens of weapons during your adventures. What's more, instead of just meeting new enemies on your way, you'll discover them, add them to your collection, and then draw 3 random ones before each run - and it's the same for backgrounds! The game generally requires you to play actively. Still, the ship arrives with resources every few hours- which might be especially handy when running low on ammo.
Unfortunately, your adventure will sometimes get disturbed by forced ads, although they could be disabled by purchases. There's also an ad banner fixed at the top of the screen, visible all time, even during fights.
Last update: 1 Sep 2022 18:09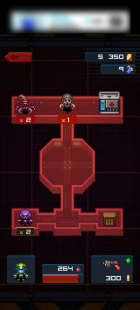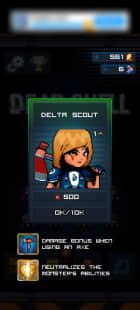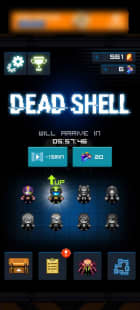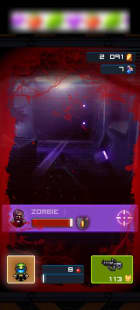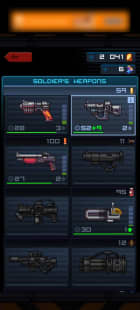 Resources
Main
Shared by others