graphics
Theme

demons
artists

Kim Hyung Tae, Hyulla, ZIG, KKuem
camera

side
character voice list
graphic style

anime
show more
technical
Delayed resource download
show more
RPG
max game speed

3
team size

5
show more
girls
intimate scenes
show more
details
Contant rating

ADULTS ONLY
show more
controls
orientation

vertical
show more
artists
Kim Hyung Tae, Hyulla, ZIG, KKuem
Delayed resource download
Description
Destiny Child is a popular anime-styled hero collector/gacha RPG. The game tells the story of "Master" - a young male demon that unwillingly becomes an "archfiend "candidate. To pursue this goal, he needs to find humans willing to trade their souls to fulfill a desire. Then, a "Child" can be formed - a creature fighting by the master's side.
These "children" are the central aspect of the game, including the visual component. Characters are detailed, animated, sometimes interactive, and often one child alone takes most of the screen. Enough to say, hundreds of characters were drawn by some most talented artists, including Kim Hyung-tae, known from Magna Carta and Blade & Soul.
It's worth noting that while some children are monsters, most have human-like shapes, and a large part of those look like attractive females. The game isn't rated "Mature" for no reason - some costumes can be revealing, and there is even a spa where you can put those characters. At the same time, there are also cute and male units. All of them are fully voiced, including obtainable soundboards where you can replay every dialogue. Aside from those "children", battle scenes are different themed 3d discs floating in space, and there are also many 2d story backgrounds.
The gameplay of Destiny Child is what you might expect from matured turn-based, linear-story RPG. The main story is split into words, stages, substages, and finally rounds - all available in regular and hard modes. The game mostly plays itself - characters attack from time to time, and each of them loads a gauge, allowing to cast one of two skills every few seconds. You can activate those skills manually or use autoplay, and the same goes for "drive skill" - but it's using a shared charge gauge. You can speed up those fights up to 3x and even auto-play through consecutive stages or auto-repeat selected ones.
In addition to the main story, there are numerous other ways to test and upgrade your team. You can fight PVP battles, material, or different special stages, challenge "underground" with non-renewable health, or join others to fight powerful bosses. The rewards are used to improve a child in many ways - level up, awaken, evolve, uncap and eventually ignite. There's obviously also an equipment system - where gear parts can be individually upgraded or enhanced to receive special perks. All of this ensures that to discover all content - and to be competitive - you'll need lots of dedication.
As it's a gacha game with lots of content, Destiny Child doesn't need any ads for monetization. There's a summon section with lots of possibilities to spend premium currency for a chance to get a wanted child and shop with some packages. A "devil pass" system could not be missed, encouraging spending several dollars on the premium version.
Last update: 13 Aug 2022 22:08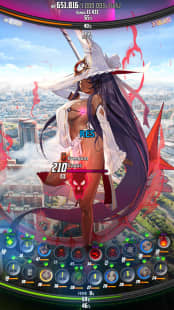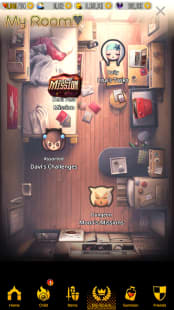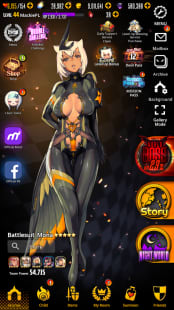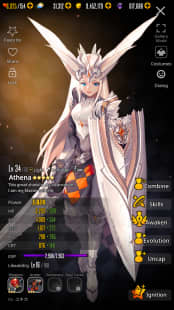 Resources
Main
Shared by others