graphics
Theme

dark fantasy
camera

isometric
voice languages

English, Korean, Japanese
show more
gameplay
PVP type

real-time PVP
bluetooth PVP
hot-seat PVP
show more
technical
Delayed resource download
FPS selection
PC/console/browser cross-play
show more
social
in-game voice chat
show more
controls
Controller support
show more
Delayed resource download
Description
Diablo Immortal is the first attempt at the mobile market by one of history's most iconic - and loved - game series. This AAA hack&slash action RPG faced great expectations - and great disappointment - when the renowned PC developer announced a collaboration with a big player in pocket gaming. Despite somehow typical monetization schemes - and failing to address the needs of many hardcore series fans - it's still the diablo experience, perfectly fit for mobile.
From the very first moments, the game looks & feels exactly as it should - dark, almost disturbing, and somehow realistic. We're greeted with a solid character customization screen where we can adjust every aspect of our hero - including precisely moving facial features. Then, the game switches to the well-known isometric view - perfect for slaughtering tens of enemies around. Although the graphic quality is far from PC titles, at a closer glance, the game simply looks stunning. That's thanks to rugged, stylized textures, lots of disturbing fog, and making great use of sources of light. Not to mention, the voice acting lets you dive even deeper into the world & story - and it comes in several languages.
The gameplay is all about what Diablo fans love the most - killing hordes of monsters, from tiny bugs to huge bosses. For this, you'll be given a nice virtual pad with the main attack & up to 4 skills quickly accessible, plus potions. Those skills depend on your class choice - barbarian, crusader, necromancer & several others, with new ones to come. Defeated enemies will drop lots of gear - as usual - taking a varied amount of space in your inventory. While most should be salvaged within the first possibility, some rare equipment pieces are worth looking for - especially the slotted ones. The nice thing is that your new armor and weapons will be fully visible on the character, often with impressive results.
Unlike early Diablo experiences, you won't be alone in this dark world - other players can be found both in the city and on the battlefield, competing for rare bounties. Also, there are many social features - critical in the end-game - including a unique immortal PvP system, auto-team-up, warbands, voice chat, and clans.
It's worth noting that aside from mobiles, you'll be able to freely switch to the PC client, continuing the journey.
The monetization (microtransactions, chests) was a massive concern for fans. While you can't pay directly to get stronger gear, there's a crest system - requiring you to use a premium item to ensure powerful drops from an instance.
Last update: game added to overtap: 29 Nov 2022 20:11
No updates seen yet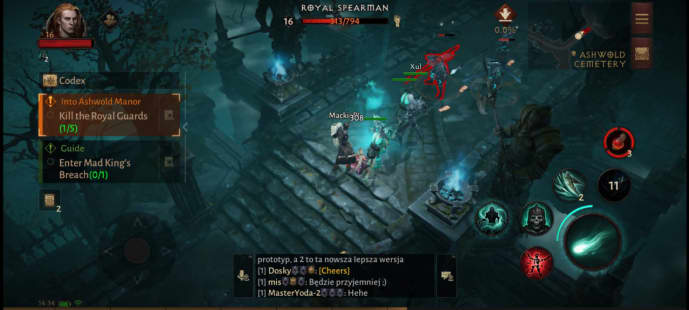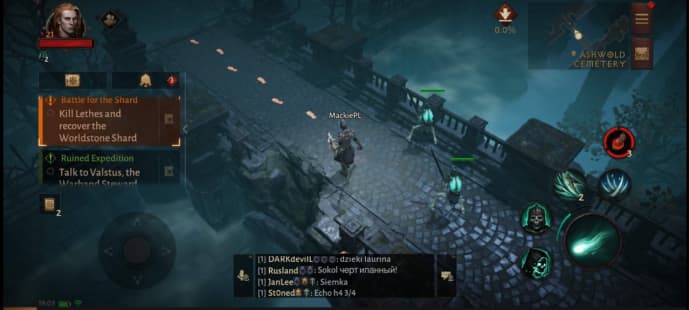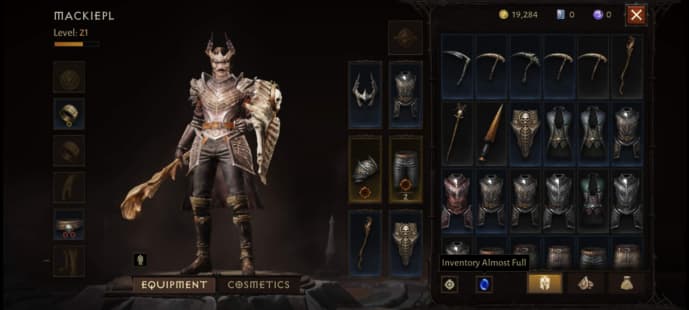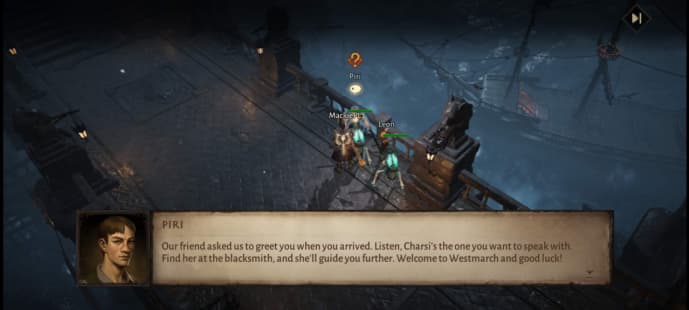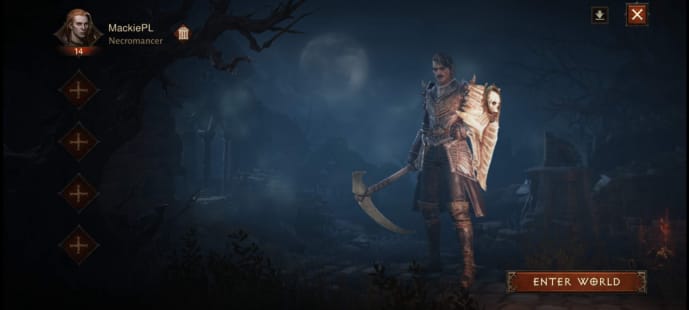 Resources
Main
Shared by others