graphics
Brand

Disgaea
artists

Takehito Harada
Theme

fantasy
camera

isometric
graphic style

anime
show more
RPG
turn order bar
max game speed

4
show more
gameplay
online leaderboard
online (PVP)
show more
controls
orientation

vertical
show more
monetization
ads amount

no ads
show more
Description
Disgaea RPG is a famous console/PC tactical RPG game series spin-off. Despite introducing some specific mobile RPG solutions like auto-play or gacha, it still has lots of unique content to offer, especially for devoted fans of the series.
In terms of aesthetics, fans of Disgaea and old-school RPGs should be pleased. You'll meet many characters you've met during previous adventures playing the series, from Laharl and Etna to Prisms and lots or Prinnys. They all have in-match animated sprites and high-quality anime art (not animated) - and they come with voice acting. These heroes come with delightful skill animations, often involving big explosions, brutal cutting, or impossible jumps. With semi-3d backgrounds, it brings to mind quality 90's RPGs rather than modern mobile titles.
At the same time, game UI might be too crowded and overwhelming for some. With several types of missions, nested options, various features, new events, and tonnes of notifications, the player might feel lost at first.
The primary mode in Disgaea RPG is "Main story" - a series of (humorous) stories from Laharl's world, interrupted by some fights. As you progress, new features are unlocked - primarily those well-known from similar games. You'll be getting resources from limited-entry "gate" fights, ascending the tower, riding boss, or getting characters from limited events. At the same time, there are unique features like "Item World", where you'll be delving into the sub-universe to convince "saint" in order to power up a particular piece of equipment. Similarly, there's "Dark Assembly", where you request a favor and bribe senators to win a vote.
Fights in the game are also a combination of standard and unique features. At heart, they are turn-based, with an order from timeline placement. Each turn, a character can either attack or use one of the obtained skills. But there's more - sometimes combined attacks are cast instead of normal ones, and there's a "towering" system, where a hero can hold another one for unique bonuses. Yet, with auto-attack and x4 speed, battles usually look like every other RPG.
Disgaea RPG won't force you to see any ads, fortunately. It has a gacha system, but since there's no PvP to compete with others, it seems relatively F2W.
Last update: 15 Aug 2022 08:08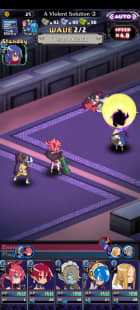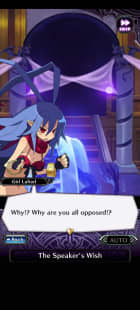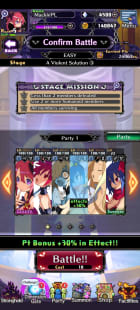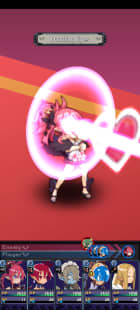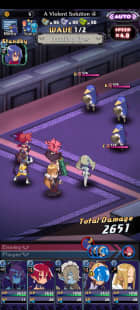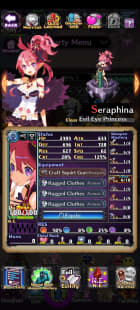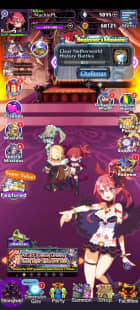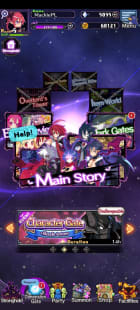 Resources
Main
Shared by others