graphics
music artist

Christina
camera

side
Theme

fantasy
show more
RPG
multiple teams (at once)
turn order bar
max game speed

4
pre-battle setting

simple
show more
monetization
ads amount

little ads
show more
controls
orientation

horizontal
show more
technical
FPS selection
show more
social
clan wars
show more
Description
Epic Fantasy - despite quite a generic name - is an interesting, quality Korean gacha RPG with strong idle elements.
From the very first look, you can tell the game offers somehow unique aesthetics. Following the theme sometimes called high/epic fantasy, it resembles more the Final Fantasy/Warcraft series than most recent mobile RPGs. It somehow combines cute kids/animals and stylized graphics with realistic proportions and epic, detailed garments.
Epic fantasy is fully set in a 3d world, both on idle screen and in battle scenes. The first one will be just your team seen from a side, fighting with enemies while gold is piling up. The latter is the standard perspective top view where enemies are battling, attacking from sides - and the 3d surroundings are pretty detailed. All the battle effects are convincing, quality 3d animations that manage to run smoothly.
The UI is an unlikely phenomenon - minimalistic and modest on the one hand but overcrowded and overwhelming when it comes to quantity. Still, the place where the quality of this game is most clearly noticeable is the soundtrack - a rare example where you won't want to turn it off after a while.
The gameplay is essentially the typical linear/hero-collector RPG with a heavy focus on idle elements. The battles are played turn by turn, without your input - that's a standard nowadays. There's also a 4x speed option, quick-hunt, and auto-progress that effortlessly lets you pass tons of stages. What's more, "training camp" allows you to grind the actual stage hundreds of times with the dimmed screen, and offline gains can be collected from days, not hours.
The distinctive feature of Epic Fantasy is the multi-team system - that means not just many teams to choose from. It means they'll actually all participate in every encounter - so you'll need 15 fighters all time. Also, you can prepare to see some impressive numbers here - heroes could be leveled up not tens but hundreds of times. You'll also pass tens of stages - tens of encounters per one - 3 battles per encounter.
Passing those stages will unlock those numerous features visible on the screen. You can expect most of the known modern RPG modes - boss raids, world bosses, towers, roguelike modes, etc. They come with multiple ways of strengthening your heroes - levels, skills, equipment, sets, artifacts, etc. There's also PvP and guild system with guild wars.
The game got a gacha system, so that's the root of monetization here. You can watch some ads for rewards, but the amount is fortunately limited.
Last update: 13 Aug 2022 16:08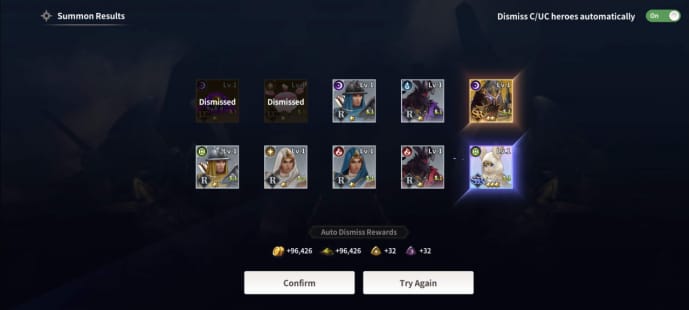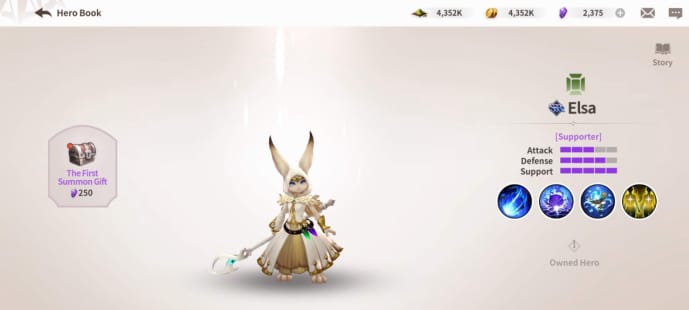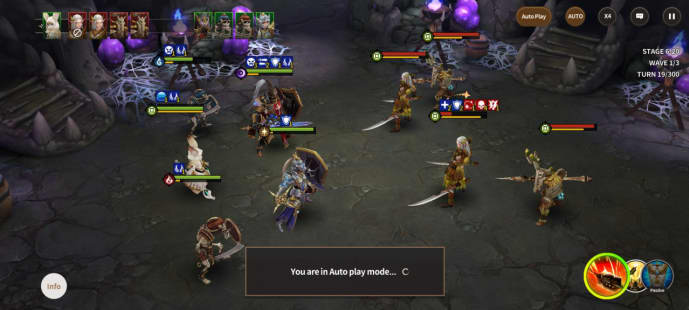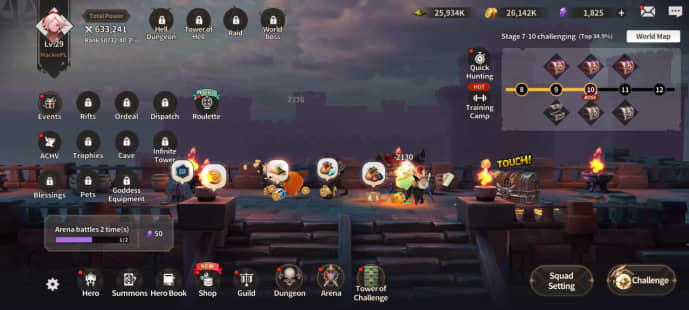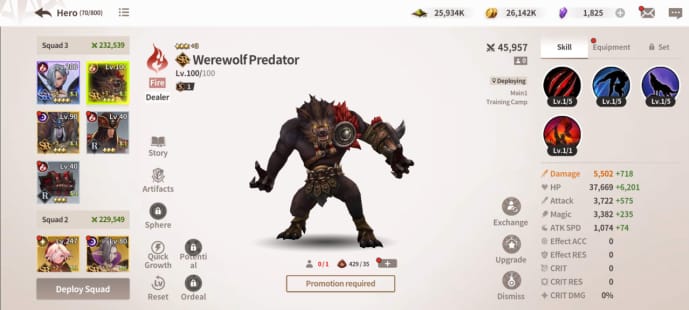 Resources
Main
Shared by others