technical
AR support
FPS selection
graphics quality selection
show more
gameplay
bluetooth PVP
hot-seat PVP
PVP type

real-time PVP
online leaderboard
show more
graphics
Theme

other / mixed/ none
graphic style

simple 3d
show more
monetization
ads amount

tons of ads
show more
social
play with friends
show more
Description
EVO is a simple mobile action brawler with one prominent, unique-ish feature - character evolution. That means - you can start as a cute wolf cub, just to end the round 2 minutes later as a giant werewolf.
Graphics here are plain 3d - colorful, sometimes pleasant, but very basic at the same time. Fighters are nicely animated, and the ideas are occasionally clever (live cactus, a hatching egg, training dummy), even though they aren't terribly detailed.
On closer look, the game could also have been published 5 years ago - you can almost get some early mobile gaming vibe. Same for maps - just a grid of 2-colored tiles, plus occasional low-poly models. The fun thing is that different areas are merged together - like snowy land, green fields, the volcano one, etc.
Despite the name, the evolution feature doesn't affect the gameplay fundamentally. You start as the tiniest pup/bird/spider or another thing and try to eat randomly spawned exp boosts. After getting enough experience (also gained through PvP kills), you'll level up, getting bigger and stronger - and you'll get to choose a random skill. If you've unlocked the next "evolution", you'll change your look - and get assigned skills (but they are repeatable, not unique). Aside from skills, all monsters attack the same way - charged attack in front, in a marked cone. That's somehow disappointing.
Aside from the "quick match" - PvP brawl with battle royale elements - you can play a single-player campaign - but it's not much different.
Wins will bring you boxes that'll be opened after some time, giving resources to discover & upgrade your monsters. That seems to be the main impact of evolution mechanics. In order to obtain - or improve a single fighter, you'll need to get several types of shards - and some can be only upgraded using premium currency!
To add insult to injury, EVO is full of ads. Want to advance faster? Watch several ads after each fight. Don't want to? Too bad, you'll see it anyway. So, if you enjoy the game, you should probably consider getting paid no-ad perk.
Last update: game added to overtap: 10 Dec 2022 16:12
No updates seen yet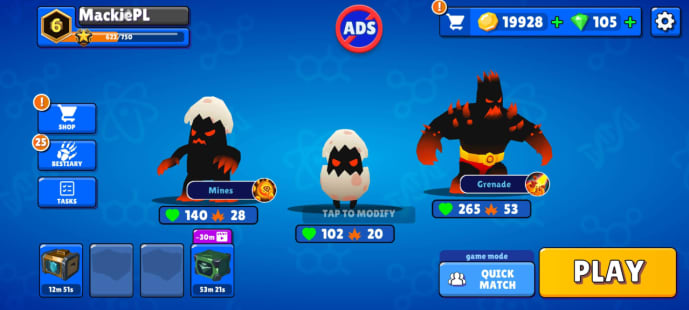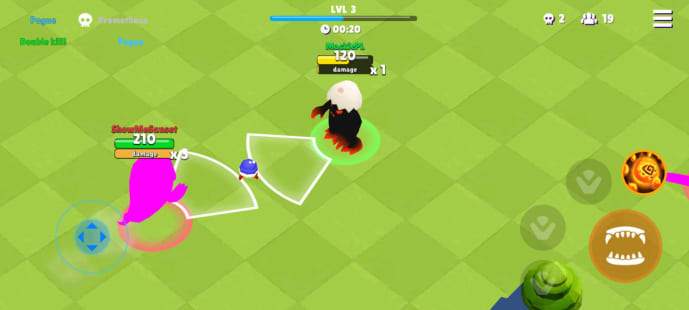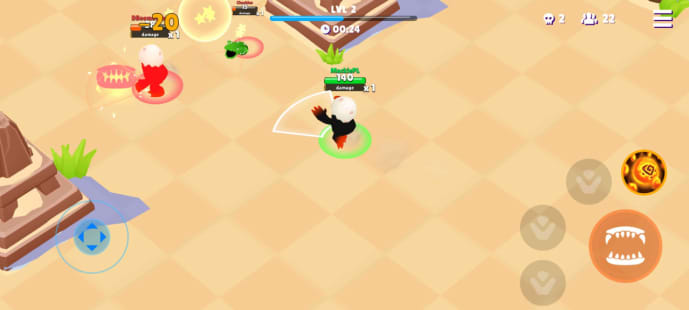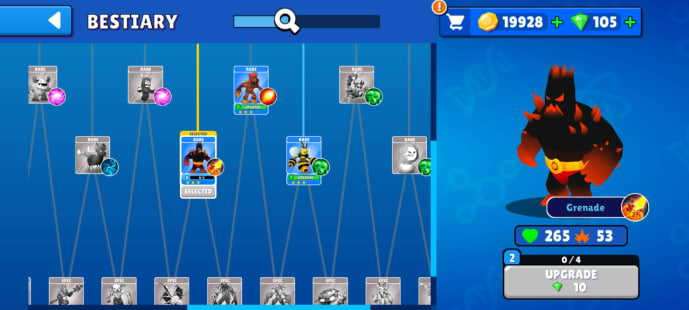 Resources
Shared by others