IO games
customization aspects

2
powerup after ad
multiple maps
show more
graphics
Theme

animals
camera

side
graphic style

2d outlined vector
fully animated 2d characters
show more
gameplay
online events
show more
details
release date

23 Jul 2021
show more
controls
orientation

horizontal
show more
monetization
ads amount

tons of ads
show more
Description
Fish.io is a simple, fast-paced multiplayer IO game with offline mode. Your job is to stab other fish with a blade attached to your node - and don't get stabbed.
It looks well for a 2d title of the genre - there are many colors, gradients, and lots of things moving smoothly. There's also much diversity in those seas - you'll be able to combine tens of fishes with tens of swords. It's fun to see not only katana or saw attached, but also to use gigantic carrot or chocolate bar. Fishes to select from are less fancy, More based on actual species, but at the same time cute & colorful. Still, you can discover some that surely doesn't exist in nature, like the t-rex-bone och Christmas-bell one. The choice of maps is much smaller - just 2 regular & single event ones.
The whole gameplay - as in most IO games - is dead simple. You steer with one hand, speed up with another. If the tip of your blade touches the enemy, you win & get a chance to eat "sushi" left from him. After the kill, you'll also stick another fish's head on your blade. With enough such trophies, the edge will be upgraded & elongated for even easier further kills. If you're big enough, you'll also have a great chance of defeating the boss of the current seas.
Defeated enemies are after a match converted to exp & levels, unlocking more fishes & blades. While the latter is only for decoration, fishes have unique abilities, like increased speed or shield after some condition is met.
As gameplay is smooth and pleasant, everything after and before is essentially an ad-watching festival. Watch ad before, under, and after the game, watch an ad to get the skin you've earned (those you didn't earn too). It makes sense that only purchase here is an ad-removing perk.
Last update: 11 Aug 2022 10:08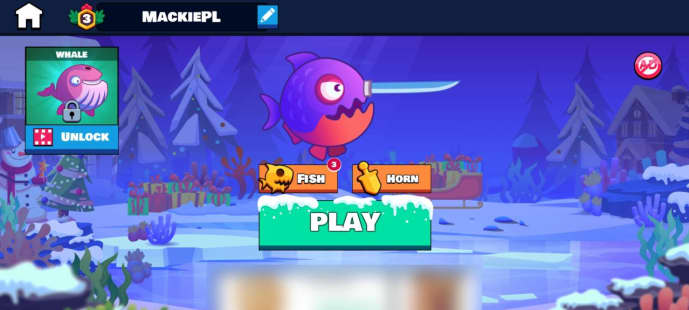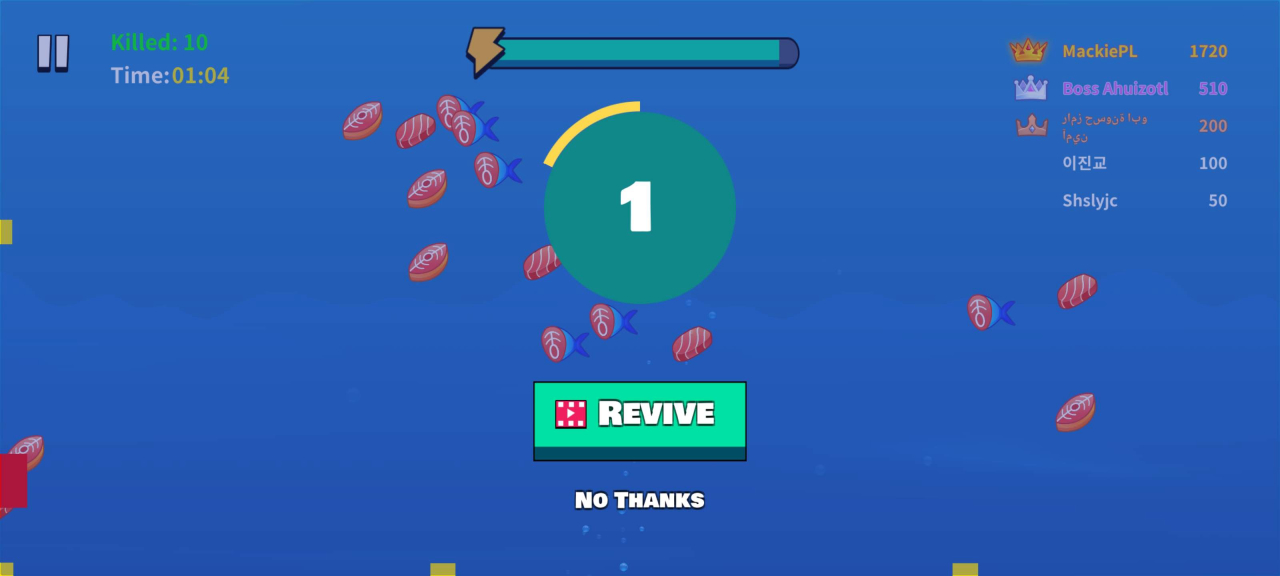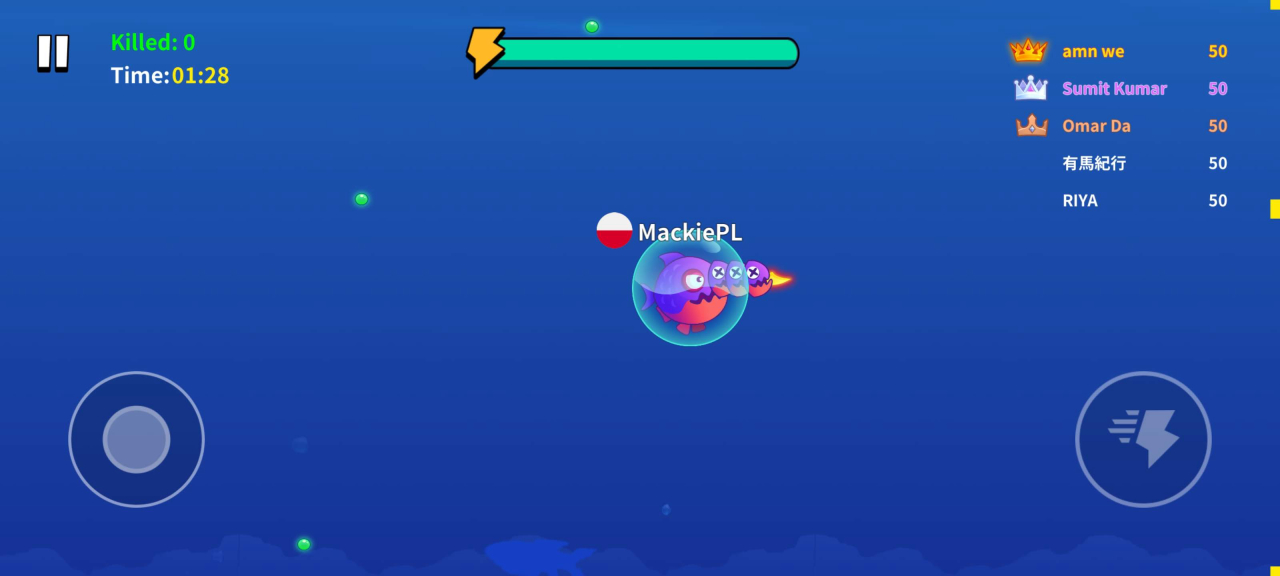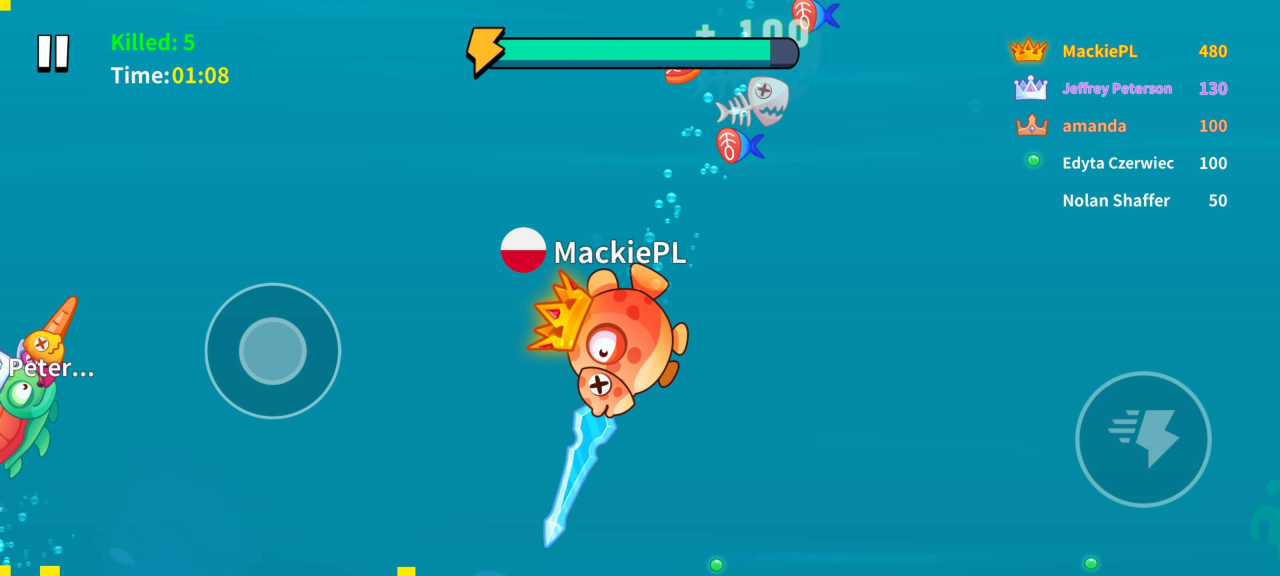 Resources
Shared by others