MOBA shooter
PvP team compositions

3v3, 1v5
modes

battle royale, gem grab, kill to win (collect stars), capture zones
PvP modes

4
show more
graphics
Theme

fantasy
camera

fixed camera (perspective)
graphic style

stylized
show more
monetization
ads amount

little ads
reward ads
show more
details
release date

24 Apr 2021
show more
social
clan wars
show more
technical
Delayed resource download
show more
camera
fixed camera (perspective)
Description
Frayhem is a free MOBA-shooter from Gearage - creators of famous mobile Idle RPG Summon Age. If you ever played the latter, you can expect to meet some familiar faces, even if the characters are named differently.
As these two games share all the look and feel, Frayhem comes with fantasy-themed, stylized graphics that are not common among MOBA shooters.
When it comes to gameplay, you'll found what you might expect from the genre - a bunch of heroes with different skills and roles, several maps and modes, with 3v3 as the main one. Instead of the season pass, there are daily quests, then "trophy-road" thing, and obviously - chests with some shards and other resources. What's unique is a relatively wide range of customizable skills/modifications, adding depth to the gameplay.
The game plays rather well, but for some, it might lack the tempo, and VFX doesn't seem particularly powerful.
Frayhem monetizes through premium currency and shop, selling chests, shards, and other usual stuff. You might also be asked to watch some ads for rewards.
Last update: 12 Aug 2022 23:08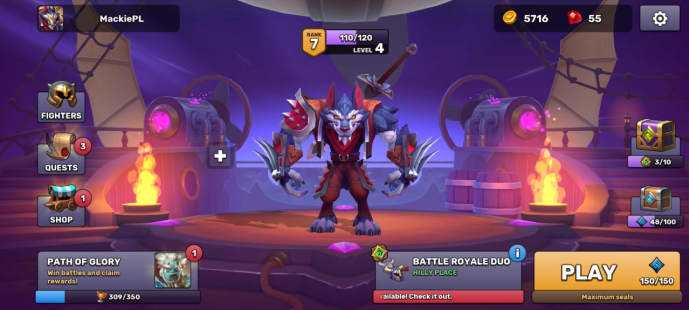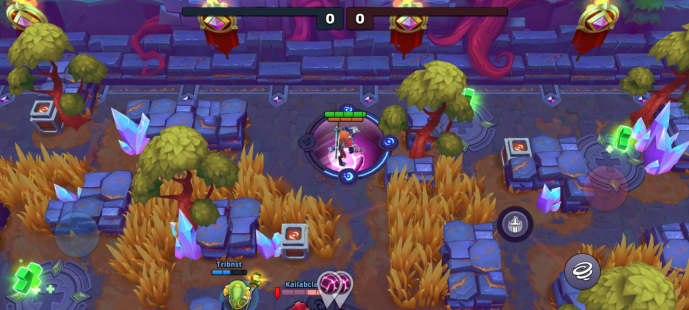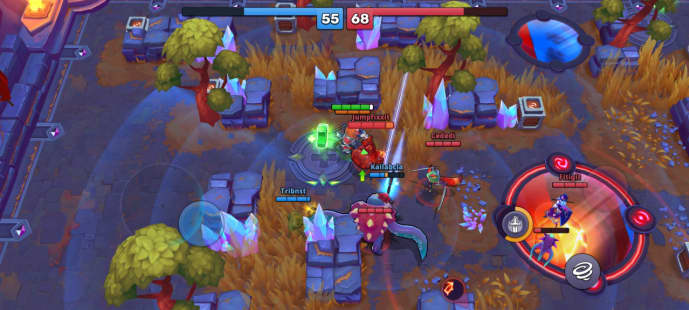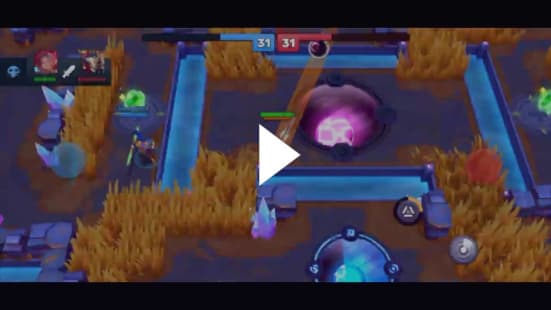 Resources
Main