Idle
offline gains limit

none
merge mechanics
currencies

3
show more
graphics
Theme

fantasy
graphic style

stylized
camera

isometric
show more
gameplay
leagues
show more
monetization
misleading advertising
gacha / chests
ads amount

many ads
show more
details
release date

16 Sep 2020
show more
Description
Gold And Goblins is an idle management fantasy game with merge mechanics - despite what you might've seen on the ads.
Most of the time, you'll see a mine with lots of obstacles and your goblin workers at the bottom. They'll be spawned from a cannon next to a shaft - the first source of idle income. When you buy your first workers, you can start the main activity of moving goblins around. Drop them next to the rocks/barricade to begin working, or move to another one of the same level - to merge & level up. There are always additional mineshafts on the sides for some extra idle income (if you manage to automate them). You can also spend money (which is additionally obtained by breaking rocks) to upgrade mineshafts and get better idle income. Automated shafts are the one reason to go offline - the other is the time required to break rocks. Seconds at first levels will quickly grow into long hours, even with upgraded goblins.
To make things more efficient (and automate mineshafts), you'll collect cards and a special elixir to use additional cards for upgrades. Aside from profit multipliers for particular gem types, some rare cards will boost general stats like goblins spawn speed. To upgrade your card collection, you can also join regular events with separate, time-limited mine and rewards based on an online leaderboard.
Aesthetics here are just what you might see on screens - isometric, vertical view of mine, and 3d goblins working here and there. Although you'll discover new mines - and types of mines - things won't look much different later on. The primary visual progress indicator is the design of the successive levels of goblins. Starting with simple tools like a pickaxe, they'll begin to carry heavier equipment after merging. Eventually, goblins themselves will look buffed. The interface looks nice and clean, and 2d art - like this on cards - is from prerendered 3d scenes.
Gold And Goblins is a free game with premium currency and in-app purchases. You can watch ads for one of many rewards, but it's not a necessity to enjoy the game.
Last update: 14 Aug 2022 11:08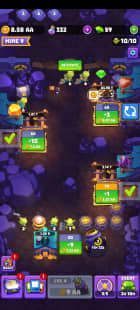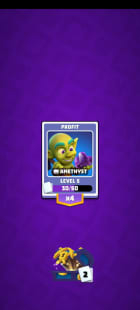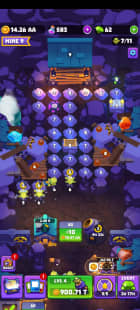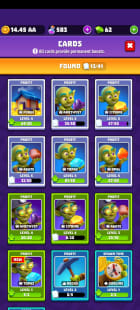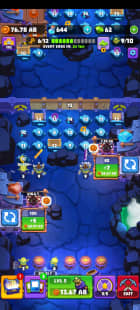 Resources
Main
Shared by others