MOBA shooter
modes

ball, kill to win (deathmatch)
PvP modes

4
show more
graphics
Theme

cyberpunk
camera

fixed camera (perspective)
graphic style

stylized
show more
gameplay
playable offline
online events
online (co-op/PVE)
show more
monetization
ads amount

no ads
show more
details
release date

5 Jun 2020
show more
camera
fixed camera (perspective)
Description
Gridpunk is an indie MOBA shooter, currently available only for android. As the game is still in the "early access" phase, it's already playable.
Gridpunk - as the name may suggest - fits into the recently popular cyberpunk theme. It not only features a chaotic urban environment with colorful, glowing lights. The character selection is also cyberpunk-themed - with a Russian-theme twist (like "babushka" with a bazooka).
The gameplay itself would be just like what you could expect from MOBA-shooter, except controls. Our hero generally faces one direction, and the left on-screen controller moves it only in a side-step manner. It's on the player to control shooting/camera direction manually - it might not feel intuitive but gives some more freedom. Aside from this, matches are straightforward - use one of several hero-bound skills to kill enemies while gathering health & power-ups.
The game can be played both online and offline and also offers a ton of progression possibilities. There are heroes to unlock, upgrade, and even individual skills to upgrade. Those upgrades can be gained from progression but also bought in the shop using premium currency. Still, that's the only way the game monetizes, so there is no need to watch ads (at least for now).
Last update: 22 Oct 2022 15:10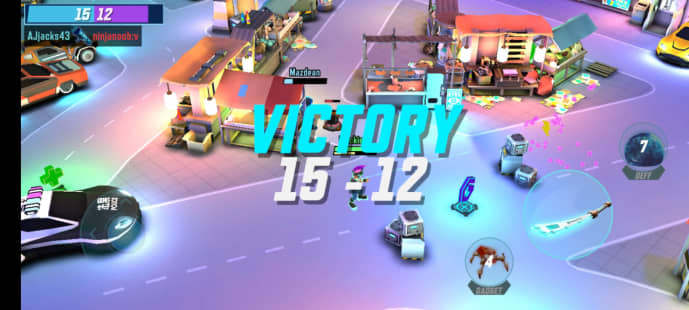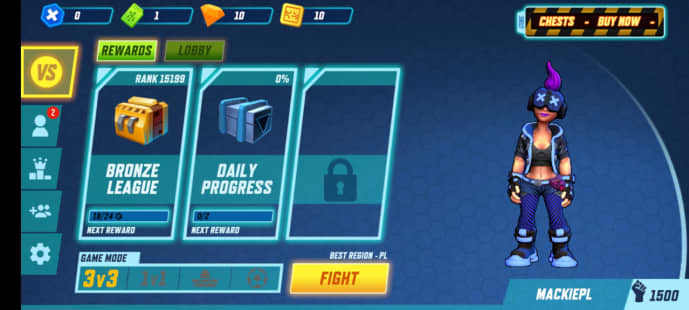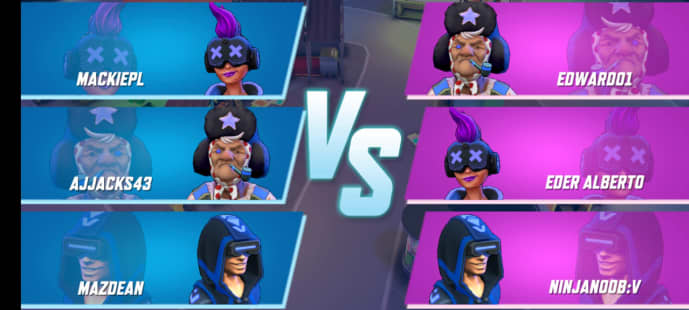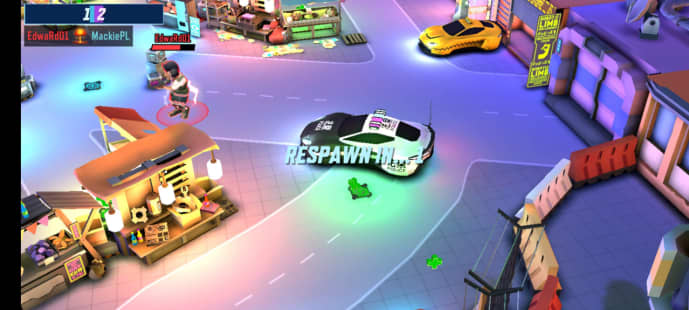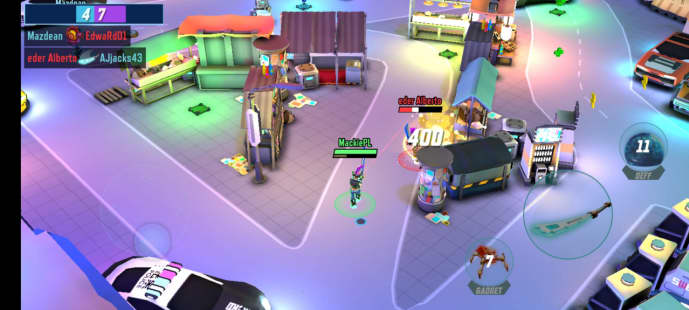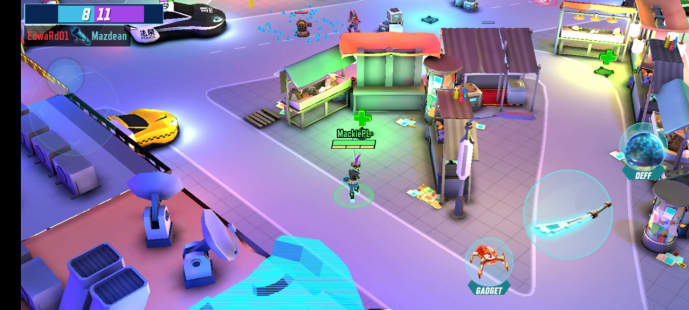 Resources
Main
Shared by others