Battle Royale
starting position

preset positions
bring your own weapon
show more
graphics
Theme

prison
camera

fixed camera (perspective)
graphic style

heavily stylized / cartoon
show more
monetization
gacha / chests
ads amount

no ads
show more
technical
sign in methods (Android)

Google, Guest / none
graphics quality selection
show more
details
release date

6 Jan 2022
show more
gameplay
leagues
show more
camera
fixed camera (perspective)
graphic style
heavily stylized / cartoon
Description
Happy Zone is a multiplayer battle royale shooter about escaping from prison. The title might seem strange for this theme and genre - until you see the actual screens.
The game feels extremely cheerful, with bright colors and smileys everywhere - as if prisoners & guards were having so much fun! The 3d elements are simplified and heavily stylized - and that's true for characters, environments, and even special effects. The number of heroes to choose from isn't huge (yet) - just 3 thugs, a cop, and an agent - but they all look cool & surprisingly well-made. Similarly, weapons are pretty funny and thoughtful - like a broken bottle, guitar, some guns, smiling bombs, and flying robots. There are just 2 maps - but the way the environment responds to action is stunning - some things can be destroyed, other will catch fire, explode, while some will just bounce smoothly. Also, UI elements are super-simple, with thick black outlines and just a few colors - fitting the game perfectly.
The gameplay is a moderately simplified version of battle royale. You start in one of the designated spots, at the map border - like a prison cell. Safe space will shrink gradually, so you need to move - while sometimes finding weapons/resources in crates. That might help, but you won't start unarmed anyway. Everyone enters the match with a fully loaded gun, melee weapon, even some bomb and drone (depending on your progress). Then you shoot/auto-shoot, use items, or roll to be the last one standing.
The game offers just 2 modes - solo with 12 people scattered around, or squad, where 4 teams of 3 players need to cooperate - including helping injured mates. While the game is relatively new, you can discover 6 types of equipment to bring to battle, each one with items graded from regular to legendary. Also, getting more equip parts allows you to purchase upgrades of your choice - fine for progress but worse for competitiveness. Fortunately, you might expect to be matched with enemies of the same league - a system combined with progress rewards.
Another way to get tones of items is a battle pass - including a premium version that surprisingly - can be bought using obtainable premium currency. Also, Happy Zone won't bother you with ads - but you can get some chests grom in-app shop.
Last update: 14 Aug 2022 19:08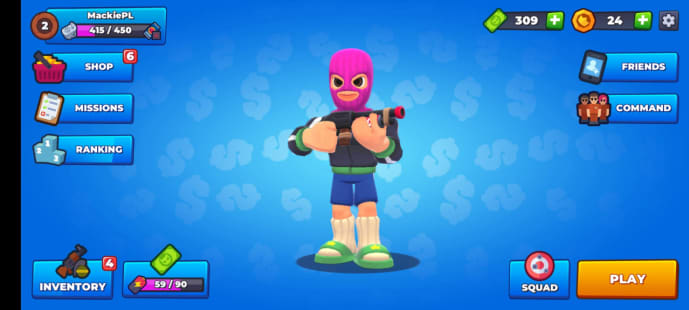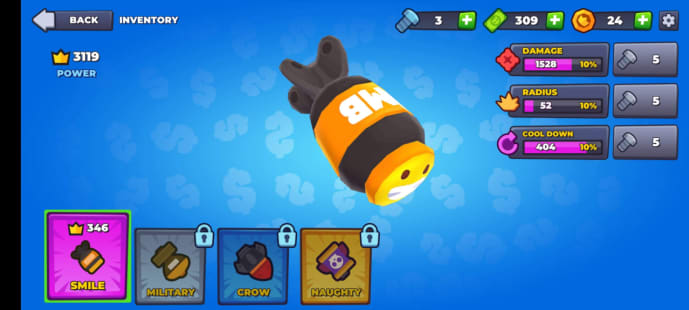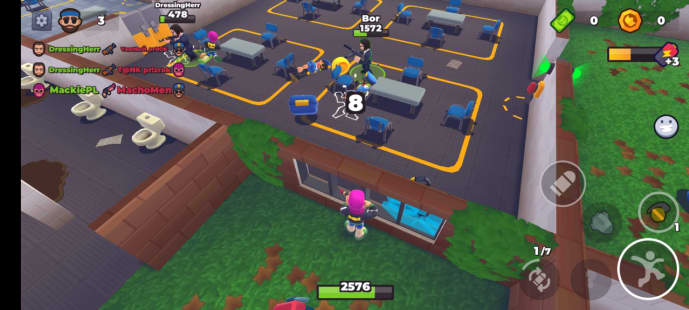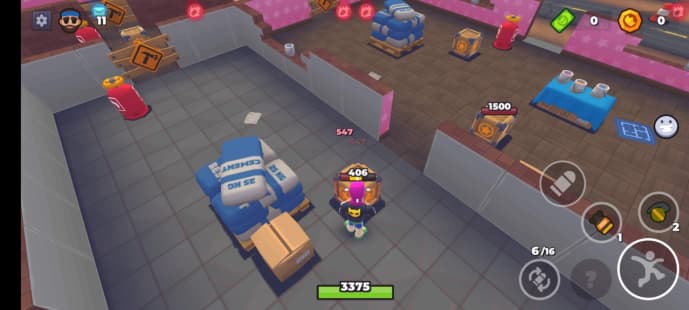 Resources
Shared by others