MOBA shooter
PvP team compositions

2v2v2v2v2v2, 4v4
modes

battle royale, kill to win (deathmatch), siege, superstar
PvP modes

4
show more
graphics
Theme

science fantasy
perspective

2.5d
camera

isometric
graphic style

stylized
show more
monetization
ads amount

little ads
show more
details
release date

18 Apr 2019
Permissions count

9
show more
modes
battle royale, kill to win (deathmatch), siege, superstar
Description
Heroes Strike one of many games that fit in the popular MOBA Shooter category. As usual, we can expect a range of playable characters with various abilities, along with several different modes.
One distinctive feature of the game is a sort of mix of 2D and 3D graphics. Characters are fully animated 3D models, but the areas lack this third dimension, without any restrictions for gameplay. We'll still get grass to hide, walls to destroy, or power-ups to collect (after previously destroying boxes).
The battlers are relatively simple, science-fantasy-themed models. As a result, robots/cyborgs/aliens are mixed with professions such as archer or hand-to-hand assassin.
Another thing that sets the Heroes Strike aside from other MOBA Shooters is team composition. Instead of standard 3v3 matches, the leading team setup here is 4v4. Also, along with traditional game modes like deathmatch, there are some innovative ones like "superstar" - a mix of "capture" mode with gem-grab-like collecting.
When it comes to skills, there's a combination of 2 approaches. One of the skills is the character-bound "fury" skill, unique for each hero. In contrast, others could be freely assigned from a single list, making room for gameplay customization.
Getting & upgrading skills & characters might be speed-up by purchases - including getting a premium battle pass. While the game won't force you to watch ads, there'll be ways to watch some videos for rewards.
Last update: 16 Aug 2022 14:08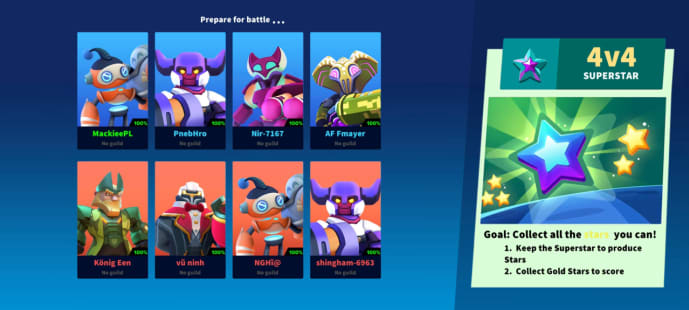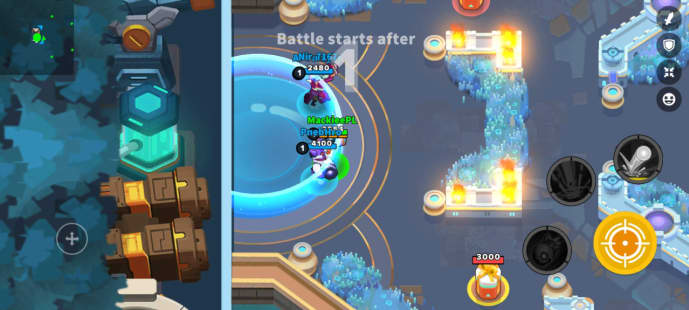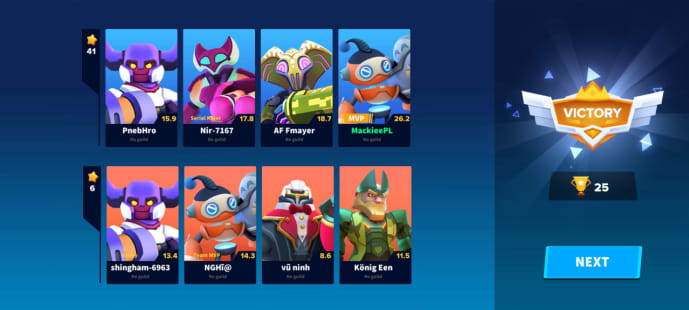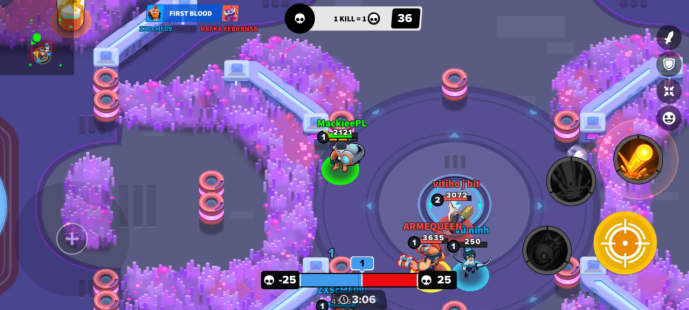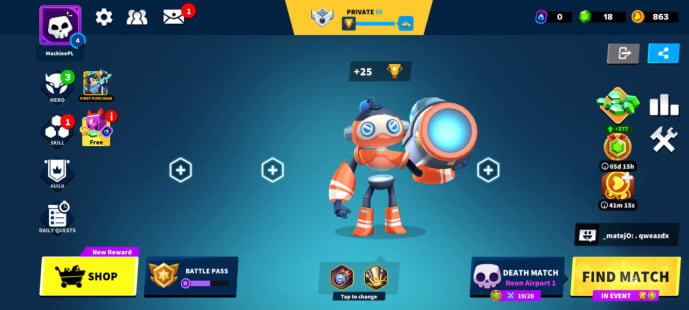 Resources
Shared by others