graphics
camera

top-down
graphic style

illustrative
Theme

fantasy
show more
Roguelike
battle pet/machine system
artifact/relic system
show more
controls
orientation

horizontal
show more
monetization
ads amount

many ads
show more
gameplay
online events
show more
details
release date

7 Feb 2022
show more
technical
graphics quality selection
show more
battle pet/machine system
Description
Heroes vs. Hordes is an archero-like casual fantasy survivor game. It features a well-known UI, simple visuals, and several minor innovations you might not see before.
The first thing to notice here is simplicity - 2d graphics and a straight top-down camera let you see mainly moving heads & shoulders. The heroes are rather varied - mages, melee fighters, a ranger, or an inventor - but don't expect to see many faces or emotions. The same goes for monsters, but the variety is even greater. The collection bestiary keeps places for nearly a hundred creatures, ranging from bats & spiders to ogres and werewolves.
The simplicity of the visuals is enhanced by a relatively strong camera zoom and narrow viewport. Because of this, it's even more impressive how many monsters developers managed to fit around you. When a big wave starts, tens of creatures will begin to smoothly approach you from every angle, beaten continuously with your skills. It'll mostly be AoE damage of some kind - explosions, penetrating bullets, ricochets, so expect a good amount of mayhem.
Outside of battle, there are perfectly generic, archero-like UI elements - prominent, colorful buttons, large icons, and many notifications.
The gameplay at the core is like everywhere else - the goal is to survive surrounded by waves of monsters. Most attacks won't require much movement, so your main task - aside from avoiding attacks - will be simply collecting mountains of gems from fallen enemies. Moreover, rounds are split into parts with a free magnet after each one. That means if you're lazy, you don't even have to collect anything - just happily stand & shoot.
Fortunately, from time to time (after level & chest), there's a fun and vital choice - skill selection. The range is rather basic - bombs, arrows, auras, lightning - plus a similar number of boosts. Interestingly, each attack can be combined with the respective supportive ability for a powerful combo - like a giant arrow traveling the whole screen indefinitely. Mini-bosses will appear regularly, and at the end of each round, there's a boss fight in a separate arena.
After the battle ends, you'll need to use the loot to become stronger and tackle more significant challenges. There are 2 usual features for this - a random talent purchase system & equipment. The second one is the usual gacha with tiered items - and a focus on completing sets.
The game uses multiple occasions to suggest some ads to watch - to revive, shuffle items, get a free loot box, etc. Additionally, there's a battle pass and several packs in the store.
Last update: game added to overtap: 29 Oct 2022 20:10
No updates seen yet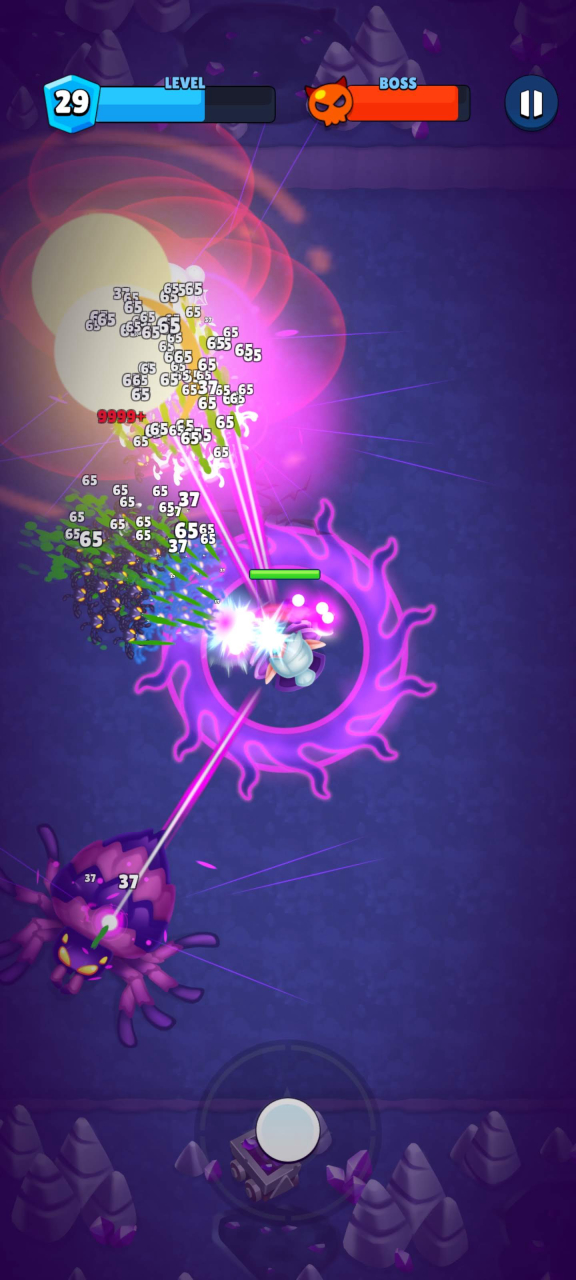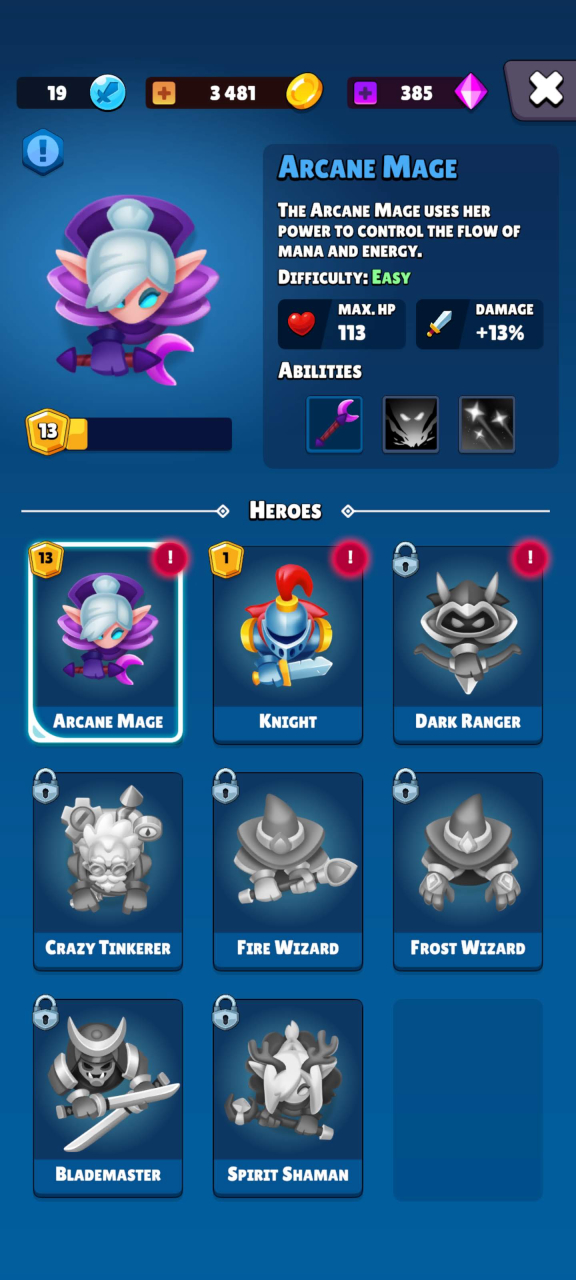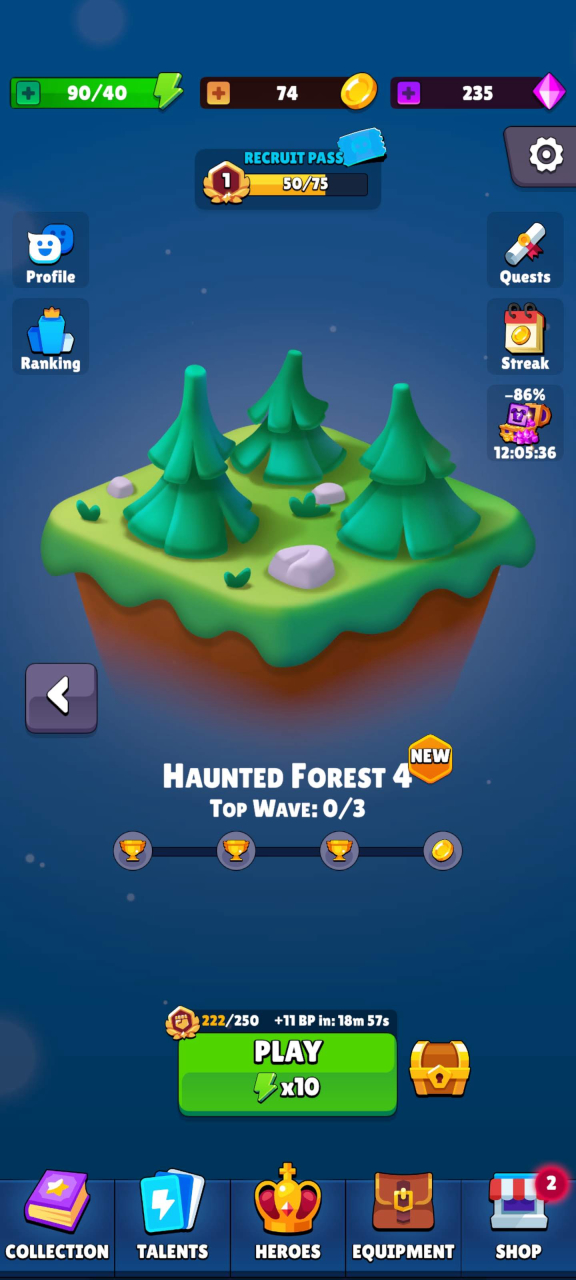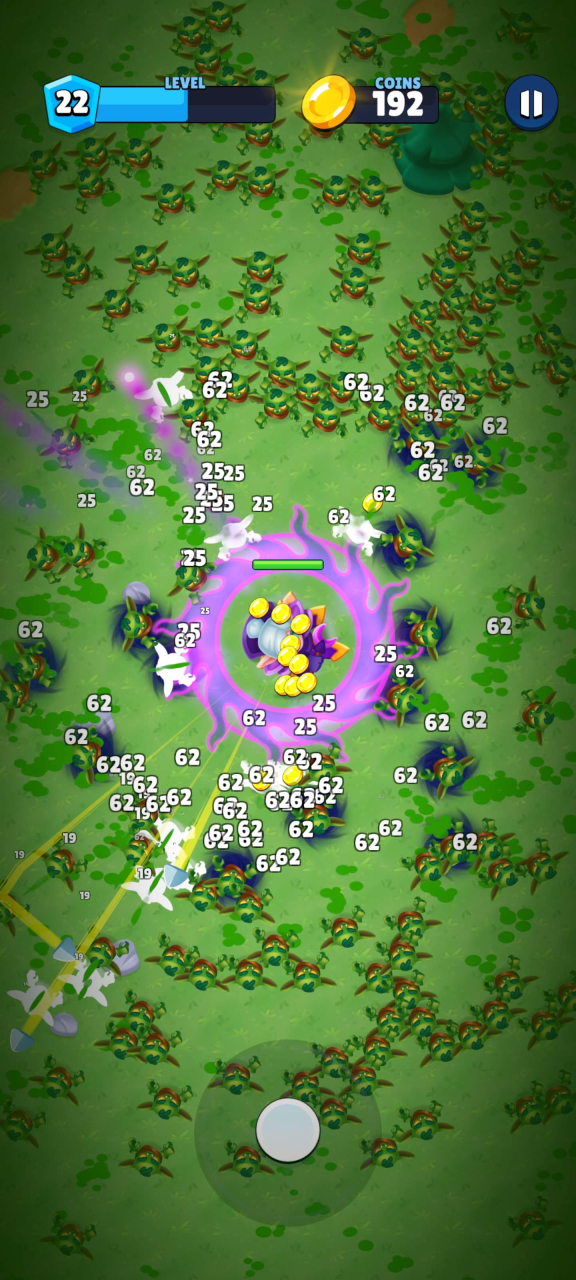 Resources
Main
Shared by others