graphics
Theme

military
camera

side
graphic style

stylized
perspective

3d
show more
physics based arena
modes

3v3 bunker bash, 3v3 survival, 1v1, 3v3 dominaton, boss battle
modes rotation
show more
social
quickchat
friend list
show more
controls
Controller support
show more
monetization
ads amount

little ads
show more
details
release date

16 Jun 2020
show more
modes
3v3 bunker bash, 3v3 survival, 1v1, 3v3 dominaton, boss battle
Description
Hills of Steel 2 is the sequel of the popular PvP physic arena game from Superplus Games. The new version dramatically improves visual aspects and adds some modern features while trying to keep the loved mechanics intact.
Sequel looks - and sounds - much better than the previous, plain, and little old-school title. As of 2021, this might not be the most beautiful game in the store, but it's solid, stylized 3d. The terrain is low poly, and with hand-drawn textures, it looks kinda cute, like taken from a cheerful jRPG. At the same time, the tanks are nicely outlined and actually less realistic than in the first version. Instead, they are a bit cartoonish, with exaggerated features and suspiciously fluid animations. Visual effects also look modern and pleasant - even the one you see during opening crates.
Matches in the second version of Hills of Steel look similar to those from the first game. With the camera on the side, you drive a dank over hills and valleys, trying to take a good shot at the enemy considering trajectory. What really improved are game modes. Here you'll see the rotation, where every few hours bring new possibilities. Sometimes you just need to destroy enemies, sometimes crush structures, or capture flags. Also, teams grew from 2 to 3 players, increasing the number of players on the map to 6, creating more intense fights.
Similar to the first version, here you'll gradually discover many vehicles, often resembling aliens rather than tanks. To get (or upgrade) them, you'll need to win to get chests and then wait for them to open - or pay. Each tank can be customized with one of many skins and 3 items of your choice. While the first enhancement is purely cosmetical, the second one enables you to adjust the gameplay to some extent.
Hills of Steel 2 is free to play and won't show many ads. Instead, there's a premium shop with all the things described above.
Last update: 11 Aug 2022 04:08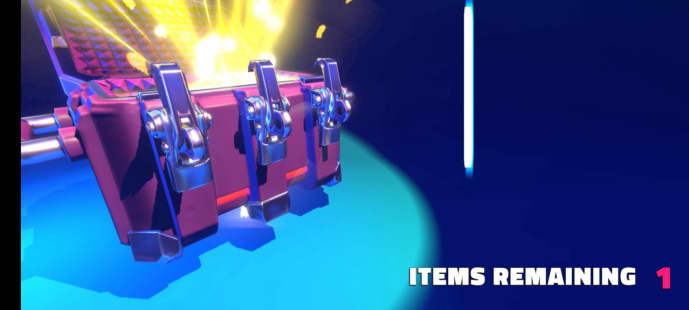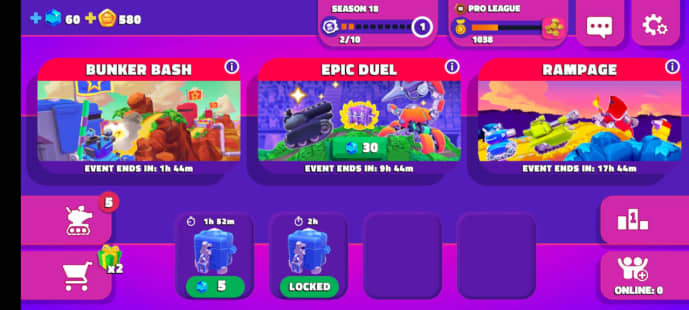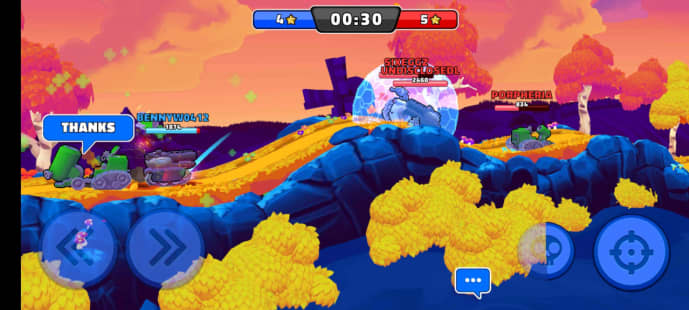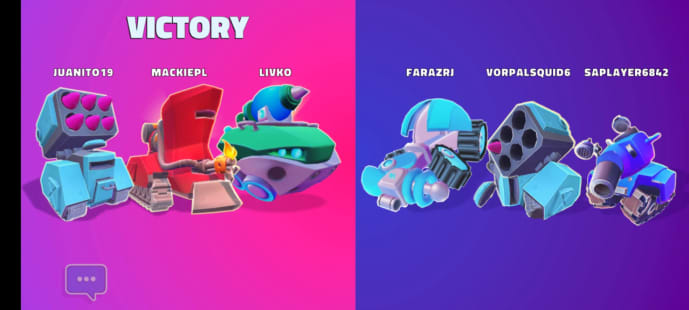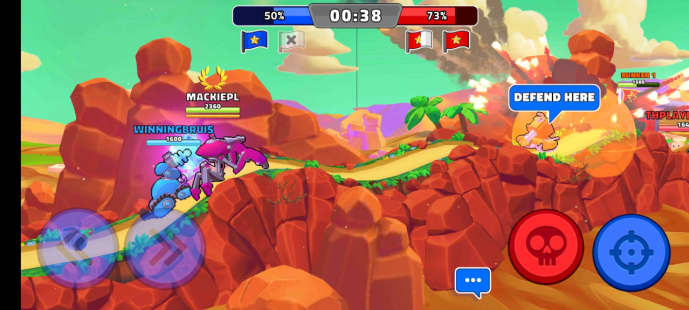 Resources
Shared by others