graphics
Theme

zombies
camera

third person perspective
graphic style

realistic
show more
monetization
ads amount

many ads
gacha / chests
show more
social
guilds
clan wars
quickchat
show more
details
release date

11 Jan 2021
show more
gameplay
online events
show more
controls
Controller support
show more
Description
Horror Forest 3 is an unusual open-world non-targeting mobile MMORPG. Instead of the usual slashing, you'll need to target & shoot each monster - just like in a regular TPS shooter.
The game uses mobile-quality, dark & very realistic 3d graphics. Your character looks pretty good, especially with good lighting in the menu - and the same goes for all the gear that can be worn. Enemies - mainly zombies - are likewise detailed and terrifying - twisted, drenched in blood, with visible wounds. Environments are relatively simple, primarily trees, hills, and some structures - but the painting distance is nice, restricted only by a mysterious fog. The UI is somehow confusing - a mix of lovely, splashy/scratchy elements, some basic, generic icons, and some random stuff thrown here and there.
The gameplay revolves mainly around grinding/killing zombies - and some quests. The first part can be done in 2 ways - melee or by shooting. While the first leaves you vulnerable to enemy attacks, shooting - realistically - requires ammo, so each bullet counts.
There'll be multiple zones on the single map, with enemies of levels within specific ranges where you can safely hunt. That means you can freely explore the vast open-world area - like when you run from the spawn point.
Aside from killing, there's not much to do. You'll get quests along with levels, but that'll mean mostly killing - sometimes bosses - and sometimes interacting with some item. That - along with kills - will yield currencies & resources. You can use it to buy new weapons (from just 4 classes) and then simply upgrade them. There's also a system to spend stat-points training system with some real-time waiting - and few cosmetics to get.
During your fights, you'll be constantly asked to watch some ads for temporary bonuses, making grinding easier & more profitable. Then, you can get premium currency, some gacha boxes, or a premium subscription.
Last update: 25 Oct 2022 13:10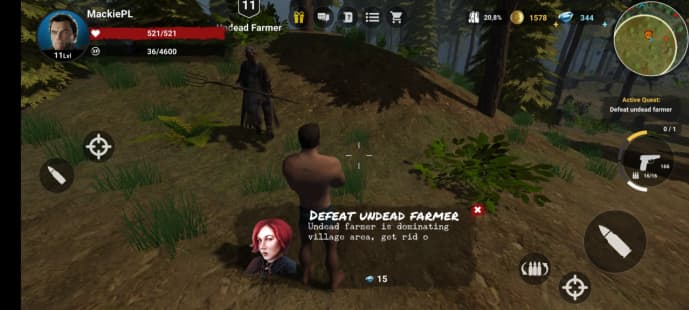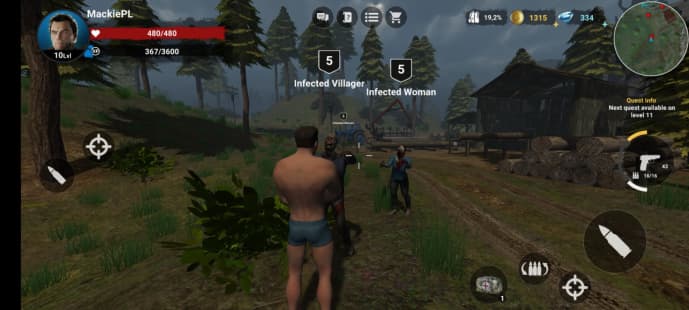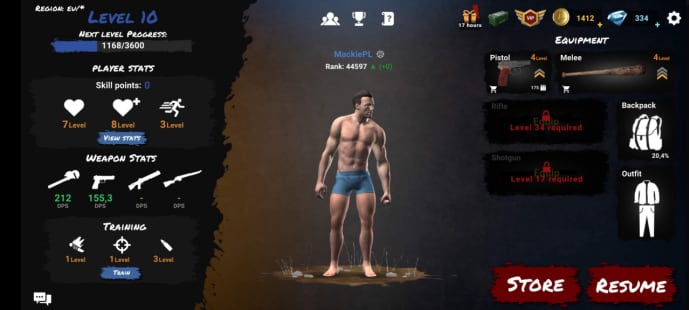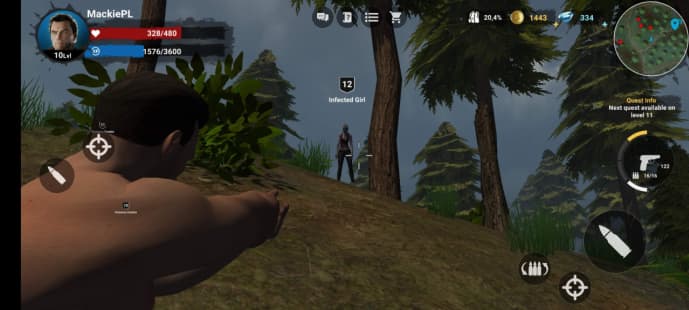 Resources
Main
Shared by others