graphics
Theme

fantasy
camera

side
graphic style

2d outlined vector
show more
Idle
currencies

7
max offline time (default)

6
restart mechanics

none
show more
technical
sign in methods (Android)

Google, Facebook, Guest / none
show more
monetization
banner ads
ads amount

tons of ads
show more
gameplay
online (PVP)
show more
details
release date

2 Dec 2020
show more
sign in methods (Android)
Google, Facebook, Guest / none
Description
Hybrid Warrior is a simple yet intriguing free mobile idle / clicker game. Fighting in dungeons, getting loot & equipping it is nothing new - but here, you'll "equip" your hero with individual body parts.
Graphics in this game are far from sophisticated - but it doesn't mean it looks bad. Characters are composed of several 2d elements, with few colors and thick outlines.
That approach tonnes of customization options. Enemies will be goblins, slimes, or orcs, in various colors and sizes - but it gets more interesting in the case of a hero. Each body part could be taken from different monsters, creating unique hybrids.
Other elements also work well for the game. Backgrounds are drawn using the same style, creating some impressive sceneries. UI is colorful & neat while fitting the rest perfectly.
The gameplay is split into dungeon runs, where your hero auto-attacks several enemies, one after another, on each of 10 floors. You (as a little glove) can help by clicking - and that could be necessary as every encounter leaves your hybrid with limited HP. If you get defeated, you just get the loot, having a chance to try stronger next time. Yet, if you pass the boss on the 10'th floor, you'll unlock the next set of stages - along with some upgrades & greater offline earnings.
To become more powerful - as already mentioned - you can use better body parts - but there's more. You can access a separate section for standard equipment (sword, shield, etc.) with dismantling, enhancing, etc. There's also a section for upgrading/changing your glove for additional active damage. You can also bring several potions to battle, and there are several power-ups to be enabled beforehand.
Aside from just climbing to new floors, you can use one of the "special" features. That means PvP duels or extra challenges. The first one is a fully auto-battle that yields special medals, while the other one gives gold or unique materials for rare crafts.
Hybrid Warrior can be enjoyed without paying, but if you don't want to watch ads, the progress will be painfully slow. There's even an ad banner at the top - but both types can be disabled with purchases.
Last update: 15 Aug 2022 22:08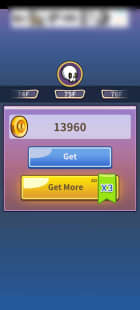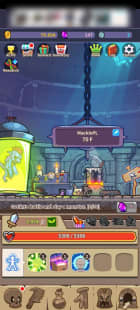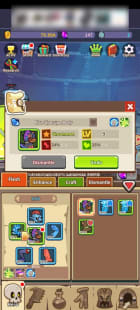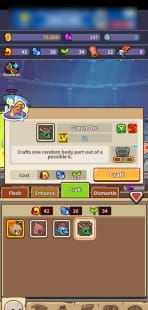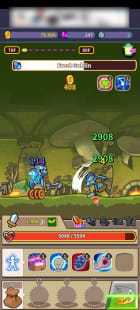 Resources
Main
Shared by others