Hero Collector
hero story (text)
show more
graphics
Theme

horror / hell / evil / fear
camera

fixed camera (perspective)
graphic style

stylized
show more
RPG
pre-battle setting

none
battle stats overview
show more
monetization
ads amount

many ads
show more
controls
orientation

vertical
show more
technical
FPS selection
show more
gameplay
online (PVP)
show more
Theme
horror / hell / evil / fear
camera
fixed camera (perspective)
Description
I Am Monster: Idle Destruction is an interesting mix of Tap-Titans-like
idler and hero-collector RPG, with a fun theme and quality graphics.
If you like giant monsters, immense destruction, and lots of explosions, this title is probably worth checking.
Demolition is pleasant to watch itself, but here, it comes also with surprisingly high-quality graphics. Monsters (probably inspired by Godzilla, King-Kong, etc.) are detailed 3d objects looking better than most of what you can see on mobiles. With smooth animations, expressions, and even lovely lightning, it's no surprise they are prominent at the center of the screen most of the time. Mostly, the creatures will be doing the same thing - fighting with little armies trying to stop them, destroying a city in the meantime. Tiny soldiers and tanks will take little force to defeat, and their rockets won't hurt too much - but it isn't getting boring quickly. The background for this mayhem will always be some city - but that doesn't mean it always looks the same. Varying districts, weather, and lightning keep the scene fairly interesting. Interestingly, even the UI is extraordinary - colorful, dynamic, using crazy fonts - and even character art, like a TV host announcing progress.
Base gameplay looks just like in popular idle games - defeat X easy stages, then a boss appears - you need to kill it to go further. Yet, I Am Moster plays a little differently than you might think. There's only one monster fighting, but it's a part of a team of 3 - usually, you can freely switch them, and during boss fights, all 3 join forces. Also, each creature comes with 3 active skills, enabling you to progress faster - or to defeat stronger enemies.
As in every such idler, you'll be earning tonnes of resources that can be spent to quickly multiply your power - and you'll get it also when offline. As usually, when progress becomes too slow, you'll have an option to ascend (start apocalypse) to get unique resources by going back to the beginning.
At the same time, monsters come with their own power-up system. The core is gacha, where you can obtain new creatures or shards (DNA). That can be spent on upgrades - but there's also the level-up system with unique currency and skill upgrades tree. You can also complete daily missions for rewards or participate in time-limited events with online leaderboards.
Unsurprisingly, gacha seems to be one of the leading monetization methods there - together with a premium subscription called "research grant". Yet, the game comes with a considerable amount of reward ads - they speed up progress a lot.
Last update: game added to overtap: 8 Sep 2022 17:09
No updates seen yet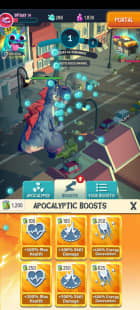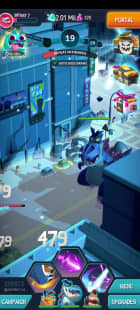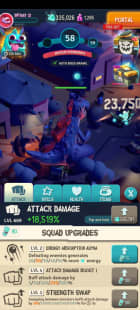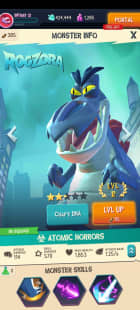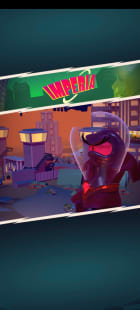 Resources
Main
Shared by others