graphics
Theme

prehistoric
camera

isometric
graphic style

2d vector
fully animated 2d characters
show more
monetization
ads amount

many ads
chest opening waiting period
pay to remove ads
show more
RPG
team size

15
show more
details
release date

11 Aug 2021
Permissions count

13
show more
controls
orientation

vertical
show more
chest opening waiting period
Description
Idle AuWuuLa is an interesting idle RPG mobile game set in the prehistoric world. Instead of warriors, mages, or soldiers, you'll form a team from cavemen wearing parts of defeated animals.
From the first loading screen, you can get an impression of how the game looks - lots of simple, colorful, silly characters. Some of them wear animals on their heads, others are trying to fly in funny ways. First grades of legendary beasts look rather adorable than scary. Still, when 30 squads - mainly composed of multiple units - rush into the fight, they create an epic battlefield. Even without many SFX fireworks (understandable thousands of years ago), it's nice to watch a giant mammoth rushing toward a pack of pikemen.
The whole game - including many features split into 5 swipeable screens - is drawn in this simple, adorable way. You can see tiny, animated cavemen lazily selling you items at the shop or guarding guild tent or cute, big-eared creature incubating eggs.
In terms of gameplay, Idle AuWuuLa is a typical linear/idle RPG. At the bottom of the main screen, you can see simplified units fighting non-stop, filling idle chests with resources. There are also 9 animals growing at the farm, requiring you to wait up to several hours for maturity. Then, along with a minor bonus for a respective unit, you'll be able to "sacrifice" those poor creatures, increasing meat income & clearing farms to start again.
Meat & other resources are used mainly for unit upgrades. Cavemen - and especially beasts - don't need equipment. Still, you'll be able to upgrade one of their features instead, boosting specific stats. To get resources, you can fight in PvP or face one of many PvE challenges - some based on progress, others changing each day.
Battles can be obviously auto-played, even automatically firing beast's skills. However, if you're facing though enemy, there's room for testing & improvement. Placement matters here, especially with 15 units used at once, 3 classes with bonuses against each other, and tons of special abilities. You'll find yourself replaying one battle over and over, trying to find the perfect formation to beat a powerful foe.
A big part of playing Idle AuWuuLa is watching ads. Ads are rewarded with units shards, consumable items, and they also can be played to ignore missing items when upgrading. There are even particular daily tasks that are only completed after watching some amount of videos. Aside from this, the premium currency can buy you almost anything - including gacha chances. Still, it's worth mentioning that those premium shells are generously given even to free players.
Last update: 14 Aug 2022 12:08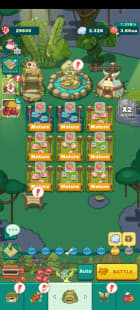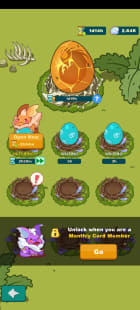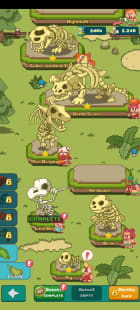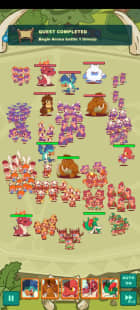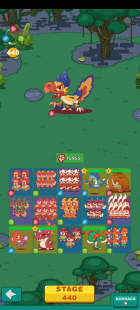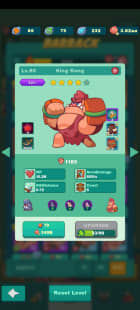 Resources
Main
Shared by others