graphics
Theme

fantasy
camera

other /none
graphic style

american cartoon
show more
Idle
currencies

3
offline gains limit

none
show more
details
release date

3 Dec 2021
App size (memory used)

327
App size (in market)

111
show more
monetization
ads amount

many ads
season pass
show more
technical
low power mode
show more
Description
The Idle Hustle Kingdom is another incremental clicker for android following in the footsteps of the Adventure Capitalist series. This time, you'll be able to build your empire in a medieval / fantasy theme, building bizarre facilities and hiring crazy helpers.
The game definitely stands out with its distinctive graphic design. The simple line immediately brings to mind cartoon classics like Simpsons or American Dad. Yet, the cartoon feel here is not only about drawing style - it's also about humor. Managers in Idle Hustle Kingdom - here called helpers - are based on various characters from history, movies, tv-series, and games. It's pretty funny to discover gold-loving "mouseman", insane mushroom plumber, or green "Lord Anagram" with a snake. The rest of the UI is just like how it should be - clean, colorful, and obvious.
Gameplay won't surprise you a bit if you've ever played Adventure Capitalist or a similar game. You just need to invest in property, making the main currency of a given industry, like farmers making food. There's lots of clicking involved, but eventually, you'll be able to afford a new place. That'll need food and farmers, but you'll gain a stream of farmers in exchange - and so on. On top of this, you'll be able to open new industries with enough resources. All industries generate a stream of coins with enough development, so you can buy more updates.
In the meantime, you'll complete quests, earn chests, and rank up your kingdom. All of this is to find & update "helpers" that give various bonuses, like speed-ups and automation - the core of idle income.
Additionally - from time to time - there's an event: a separate world with separate currencies, helpers, and slightly different rules. The event is time-limited, and achieving a good score leads to rewards at the end - including those based on online ranking.
The Idle Hustle Kingdom, fortunately, doesn't show any forced ads. Instead, you can spot caravan from time to time - with generous gifts that mostly require you to watch some videos. Aside from this, the in-game shop offers powerful gacha chests - or you can get a battle pass with no-ads perk included.
Last update: 12 Aug 2022 07:08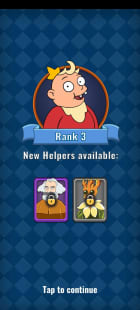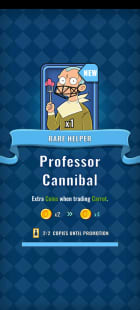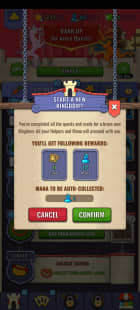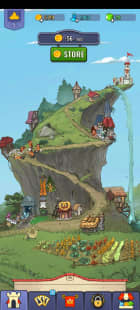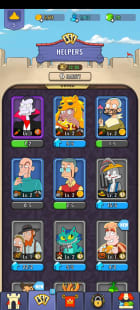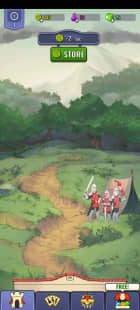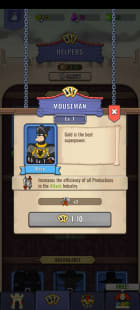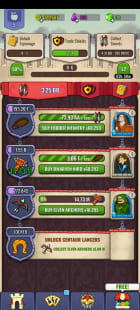 Resources
Shared by others