graphics
Theme

wizardy school
camera

fixed camera (perspective)
graphic style

stylized
fully animated 2d characters
show more
gameplay
online (co-op/PVE)
online leaderboard
show more
Idle
currencies

4
max offline time (default)

2
worlds available

5
show more
details
release date

3 Mar 2021
show more
monetization
ads amount

tons of ads
show more
camera
fixed camera (perspective)
fully animated 2d characters
Description
Idle Magic School is a property management idle game, heavily inspired by the well-known story about young wizardry students. Fans of the series will surely spot many similarities. Still, there were also difficulties with adjusting the game format to the theme.
As a professor running the school, our job is to mainly upgrade existing classes and build new ones. Herbalism, charms, boom flight, and others can be upgraded (with changed visuals), can get more seats or faster learning. Yet, every class is there to generate some idle money - unlike boarding magic schools, students come, pay, and leave in this game. Between classes, they can buy something (like in a magical vending machine) or stay in a dormitory - generating additional income. Stages of learning finish in a transformation circle, turning young wizards into older ones. There is even a particular machine to turn "mudbloods" into wizards.
Upgrading & building things get you more glory, eventually allowing you to open a new magic school in a new environment, with new rooms and visuals. What's more, you can use the adventure system, sending unlocked mage types for extra resources, and even take part in PvE challenges with an online leaderboard.
In terms of aesthetics, the game fits the theme well. Unlike most similar games, using super-simplified, often blocky 3d graphics, Idle Magic School is a fully 2d game with detailed, animated characters and a magical environment. Many upgrades are reflected in rooms, and teachers are just how you might imagine them - mysterious mages, witches, and ghosts.
Unfortunately, monetization heavily impacts how you play the game. There's premium currency for bonuses and prolonged idle time to purchase. Still, the game is full of ads - when actively playing, every few seconds, there's some event allowing to get a tremendous amount of money in no time. You can repel monster invasion, welcome some extra students, or fight trolls. The catch is - most of the time, you need to watch some video to get the (whole) prize, turning the active play into an ad show.
Last update: 23 Oct 2022 16:10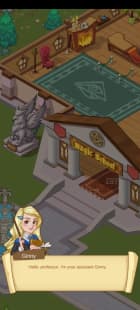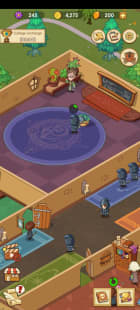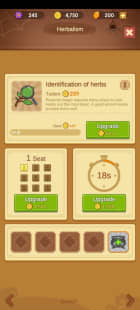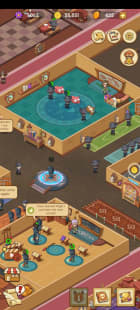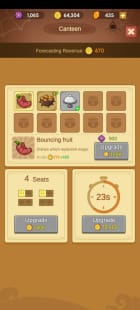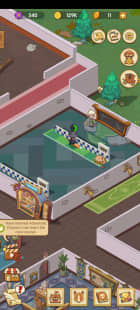 Resources
Shared by others