FPS/TPS shooter
PVP modes

Team Deathmatch, Control Points, Free For All
show more
graphics
Theme

sci-fi
camera

first person perspective
graphic style

realistic
show more
monetization
ads amount

many ads
chest opening waiting period
forced ads
reward ads
show more
gameplay
PVP focused
show more
details
release date

18 Apr 2018
show more
social
manual emoji
show more
PVP modes
Team Deathmatch, Control Points, Free For All
chest opening waiting period
Description
Infinity Ops is a sci-fi multiplayer first-person shooter. Despite some "cyberpunk" feel added lately, this game resolves around slightly futuristic warfare - personal drones, mechs, and powerful weapons.
The graphics seem above the average for mobile shooters, with very detailed models (mostly mechanic parts) and environments with many lively parts - glowing neons, wet reflections, etc. The guns and effects are also well-made, making Infinity Ops look more like console titles than many simplified mobile 3d shooters.
In terms of progress, this game follows the path of most similar shooters. You can get new guns (from one of 6 categories), upgrade them or customize them with attachments. There are also several characters to get later in-game, but their perks are passive, so don't expect a hero shooter with skills. Aside from power-up drones, melee weapons & consumables, the innovative part is your mech. You can equip one of several of those big machines (if you manage to get them) and bring them to fight on some maps.
There's much to unlock in this game, so unsurprisingly, there's also a chest system with timers. There is also a limited number of powerful consumables, purchasable with premium currency. Unfortunately, after each round, you'll be forced to watch a video ad, but any purchase should remove this issue.
Last update: 16 Aug 2022 13:08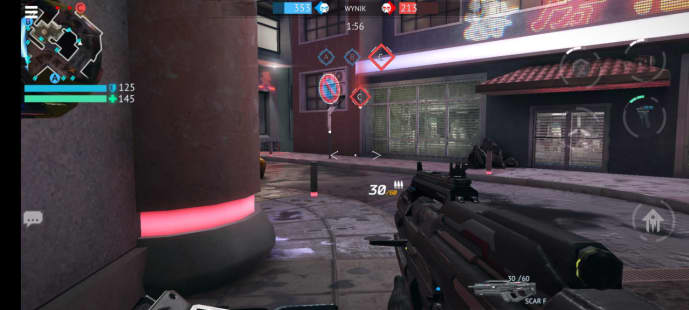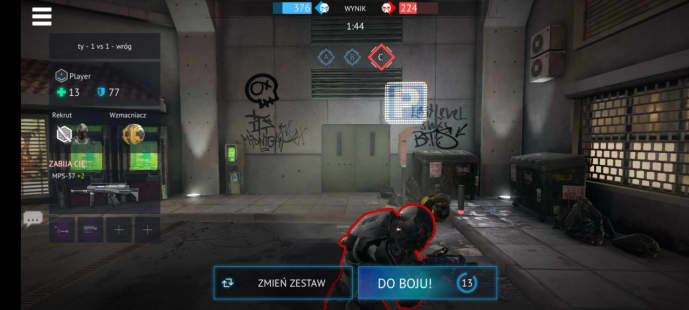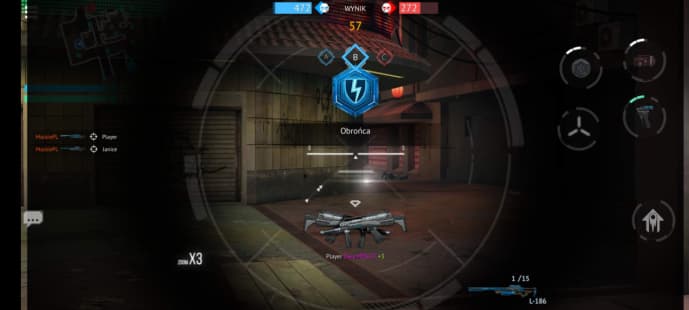 Resources
Main
Shared by others