graphics
Theme

casual
camera

isometric
graphic style

illustrative
fully animated 2d characters
perspective

2d
show more
monetization
ads amount

many ads
gacha / chests
show more
controls
orientation

horizontal
social
friend list
show more
details
release date

7 Jul 2021
show more
gameplay
story rich
show more
Description
Kawaii Mansion is a cute Hidden Object adventure mobile game. Like the popular title Homescapes, you'll push the story forward by renovating an impressive estate but using different puzzle types.
As stated in the title, the game uses kawaii/cute aesthetics as a selling point. While it won't change much in terms of interior design, this name will make sense from the very beginning. Instead of some mustache guy, you'll meet a long-haired gentleman looking somewhat like a boy.
The "kawaii" style also affects - to some point - scenes of object finding. While they'll mainly consist of everyday objects like umbrellas or teapots, you'll discover some cute pets or stickers from time to time. And sometimes, even umbrellas will appear cute if you look closely.
Overall, the game can be a pleasant visual experience. Renovated interiors are pretty and detailed, characters are smoothly animated, and the overall feel is idyllic and carefree.
The gameplay here is a series of hidden object challenges of several types. Sometimes you'll see the objects to find in color, sometimes just silhouettes, and sometimes you'll have to guess with just words. Time is limited, so it's the energy used to enter challenges, and some objects are really well hidden. Because of this, the game offers a system of hints, skills, and boosters. All of them aim to quickly and efficiently help you locate some problematic items - or even collect them for you.
Completed challenges will give you stars, which can be used to progress through chapters (while renovating the mansion). Gold earned in the meantime can be used for additional design changes - and for renovating the garden. Eventually, Noah will live in a beautifully restored estate -and will have companions there.
Kawaii Mansion will indeed show you lots of ads, as they are often the only way to prevent painful failure. Additionally, you can purchase premium currency to progress even faster - or pay to get a piggy bank of hard-earned coins.
Last update: 14 Aug 2022 16:08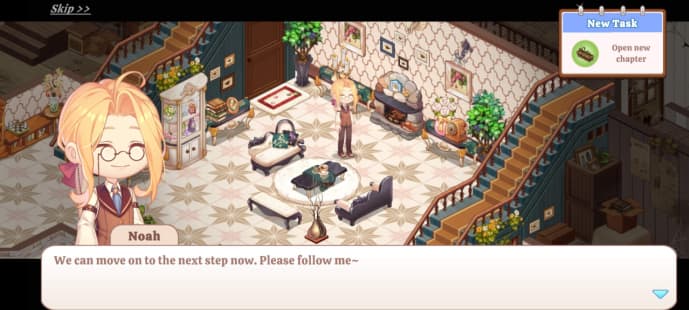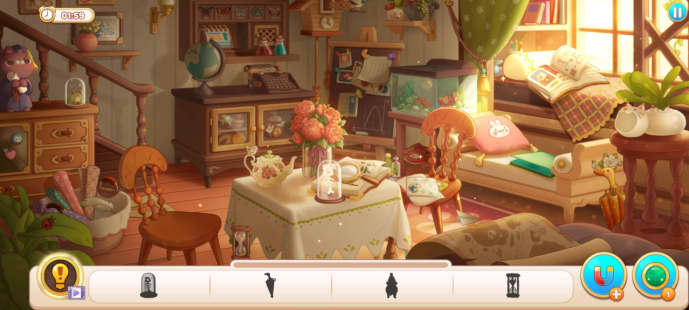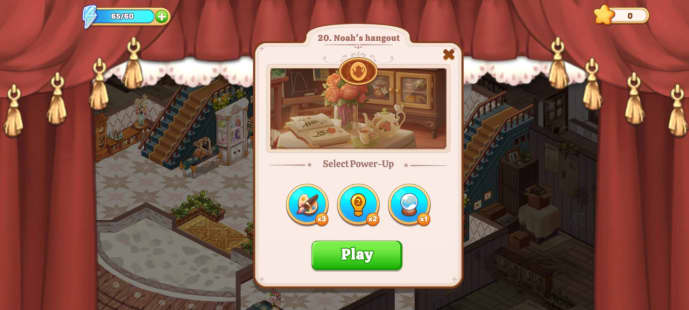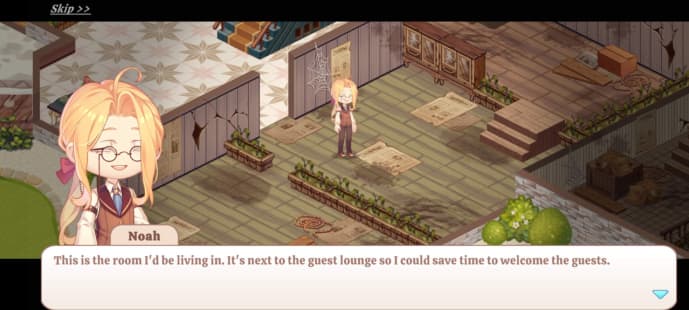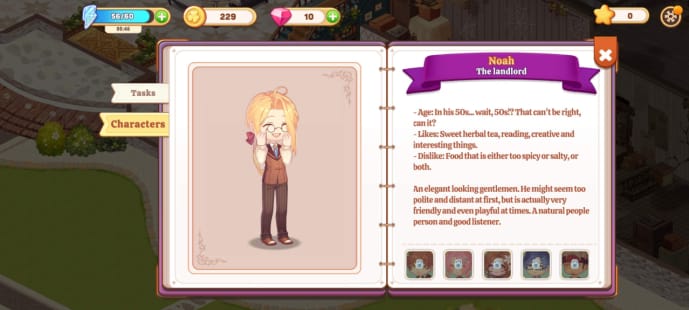 Resources
Main
Shared by others