FPS/TPS shooter
PVP modes

Team Deathmatch, Control Points, Free For All
PvP team compositions

1v1, 5v5
show more
graphics
Theme

other
graphic style

simple 3d
camera

first person perspective
show more
monetization
ads amount

little ads
show more
social
in-game voice chat
manual emoji
in-game text chat
show more
details
release date

21 Jul 2016
show more
gameplay
online events
show more
PVP modes
Team Deathmatch, Control Points, Free For All
Description
KUBOOM is a fast-paced 3D online FPS shooter. The game is strictly PvP/multiplayer-oriented, with both team matches and 1v1 duels.
The game aesthetics jumps out at you: cartoon, almost cute characters, detailed weapons, and blocky, Minecraft-like environment. The simplicity is understandable, considering how long ago KUBOOM was released. Still, many creative weapon skins, keychains, hats, garments, etc., compensate for those shortcomings.
There are several PVP modes and a single PVE mode (defend object from zombie waves). You'll be able to compete with others both during 1v1 duels, FFA deathmatch, or some 5v5 matches. There are even "Gun Game" (FFA with gun rotation after each kill) or Clan vs. Clan.
The game will let you advance in both levels and ranks, gradually unlocking more modes, weapons, and garments. The armaments are split into 4 categories. While there are 40 of them available at this moment, much more is to discover. There are skins, sights, lights, and even attachable kill counters. While these customizations, along with garments, provide some in-game advantages, overall P2W aspects seem limited, even considering purchasable consumables. KUBOOM monetization strategy appears to rely on premium currency, crates & market, a
nd there are just a few reward ads to watch.
Last update: 16 Aug 2022 13:08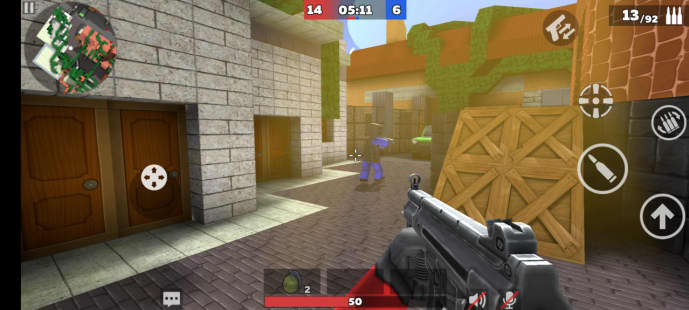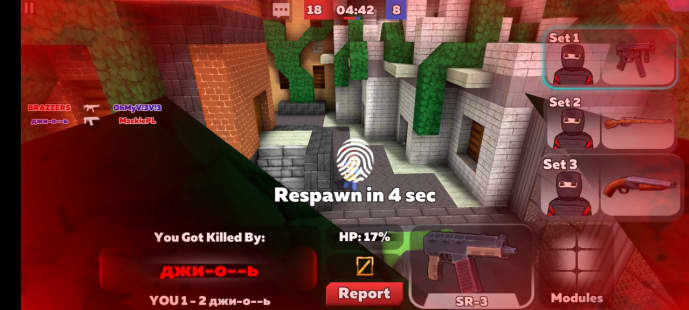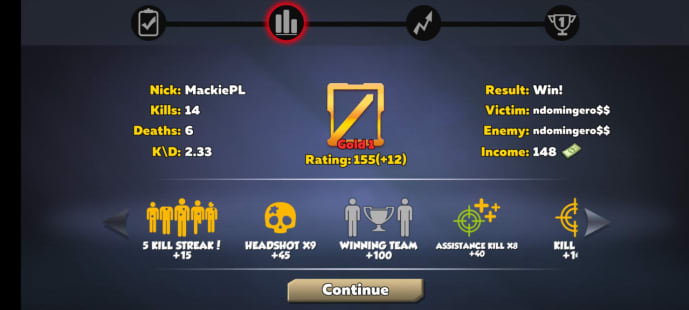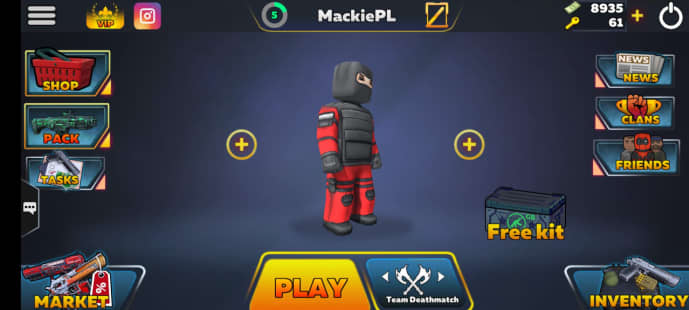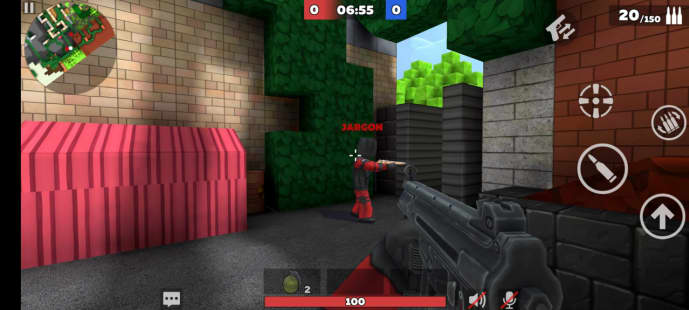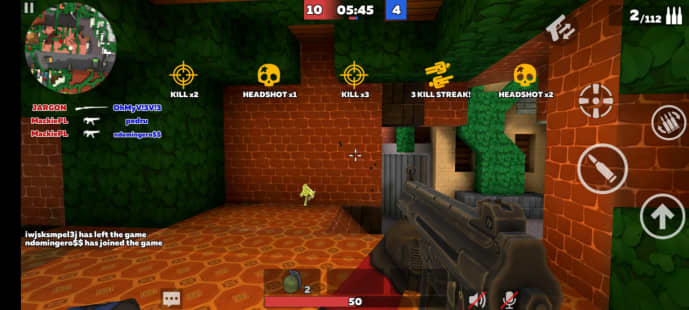 Resources
Shared by others