graphics
Theme

zombies
camera

isometric
show more
technical
sign in methods (Android)

Guest / none, Other account
show more
Casual RPG
permanent upgrade system

random stat purchase
offline earnings
Visible gear changes
show more
gameplay
playable offline
show more
Roguelike
No of heroes

9
show more
details
Permissions count

15
show more
monetization
ads amount

many ads
show more
sign in methods (Android)
Guest / none, Other account
Description
Last Hero is a mobile roguelike casual shooter / Archero clone. While using a popular zombie theme, this game comes with several interesting features.
The first thing to note is the game's graphics. Here, the visuals differ noticeably from most games of this kind - slightly more realistic, more "mature". Characters, instead of chibi, seem more of normal proportions with a touch of comic style. They are reasonably good 3d models, with occasional pleasant 2d arts for them. The case is similar for monsters - they're all zombies & similar things, more serious than competitors have, but still simple & stylized. The backgrounds are a blend of 3d elements (viewed isometrically) and 2d art (for things outside the board). Still, one of the most commonly seen elements will be all kinds of special effects. Last Hero doesn't seem to have any problems with tans of bullets & projectiles, explosions, visible buffs, etc. You'll even be able to weapon & gear quality from the color of glow around them.
Gameplay is mostly just like in any other similar title. You kill enemies, room by room, sometimes wave by wave. When you finish a set of rooms (and bosses), you'll be able to advance to another area - and always, you'll get away with some loot. Aside from enemies, traps & NPCs, you'll sometimes find a teleport, allowing you to take a more difficult - and more rewarding - path.
The loot you'll collect will be used for various upgrades. Money can be spent on random permanent upgrades; you can get a new hero or upgrade an existing one. Gears alone could be improved in several ways - changed, enhanced, improved grades, or added gems.
There are even more complex upgrade systems. You can collect & unlock monster cards for set bonuses or combine ultra-rare items in the lab for powerful artifacts.
Also, there's much more than just a basic campaign in terms of game modes. Most Archero clones offer standard & epic/hard modes - here, you can choose from 4 difficulties - day, moon, full moon & blood moon. There are well-known challenges for selected rare resources - but there are also ones with leaderboards. What's more - you can play every stage matched with a player of similar strength to check who performs better (and get additional prizes).
As always in the case of those run-or-shoot games, you'll have plenty of chances to gain something in exchange for watching an ad. From gacha chests, a new skill set to select from, free skills, etc. - but you'll have an option to pay for a no-ad premium.
Last update: 12 Aug 2022 14:08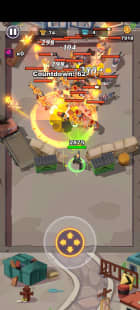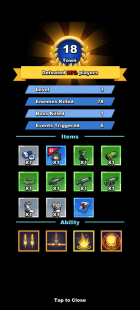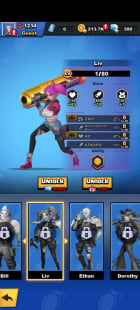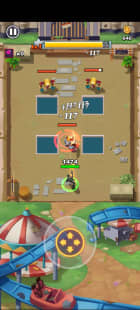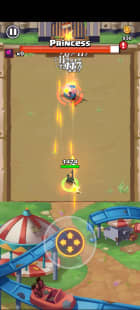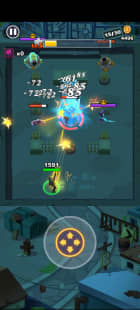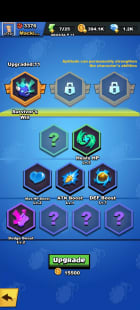 Resources
Main
Shared by others