graphics
Theme

industry
camera

first person perspective, isometric
show more
controls
orientation

horizontal
Idle
max offline time (default)

2
worlds available

5
currencies

3
show more
monetization
misleading advertising
gacha / chests
show more
technical
sign in methods (Android)

Guest / none, Google
show more
details
release date

29 Mar 2021
show more
Idle property management
managers
show more
camera
first person perspective, isometric
max offline time (default)
Description
Lumber Empire is an idle mobile game where you'll need to manage your own sawmill - from a tree to planks sold to customers (or even houses). Despite advertising, this game won't let you happily plow a giant machine through the woods - but there's still a tiny surprise.
As with many titles nowadays, also this one has chosen simple, low-poly graphics for most parts. Everything is made with a limited number of colors, several plain textures, and gradients here and there. Enough to say, trees are just 3 green cones, and factory workers/managers don't even have faces. Fortunately, we can see them on simple but likable 2d arts in UI - along with some clients waiting for their orders.
Still, this simple 3d is just enough to show the most crucial part - wood gathering & processing. Some upgrades change how stations look: from manual labor to advanced machines. Also, there are regular themed events if you get bored by the simple industrial look. It's nice to see how advanced wood processing could look in the middle ages.
The game uses a standard isometric view that's enough to see what's happening in your mill, but there's one extra option - the first-person walk to see things up-close.
In terms of gameplay, things are pretty simple - and similar to other property-management games. First, you need lumberjacks (and probably tree-growers to keep trees available). Then, wood will go through a set of processing stations - debarking, canting, etc. You'll be able to upgrade the machine's idle earning, processing speed - or eventually get a new one. Also, the wood will need to be transported by trucks/lifts between all those stations.
Still, the best thing is fulfilling clients' orders - for big money, chests, or "biz points". Those points - along with cards from chests - could be used to get & upgrade managers - increasing stats, enabling more automatization & unlocking upgrades. Eventually, you'll be able to put together whole wooden houses to fulfill big orders.
Lumber Empire can be enjoyed for free, but developers ensured it would be ineffective without watching ads. You can watch the video for the 2x order, special order, earning multiplier, instant cash & many more. Alternatively, you can make a purchase to turn off those ads (or speed-up progress in many ways).
Last update: 15 Aug 2022 21:08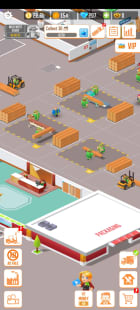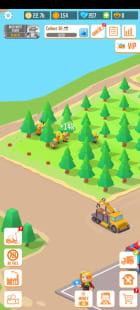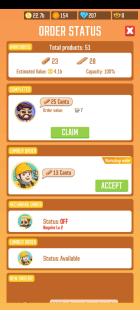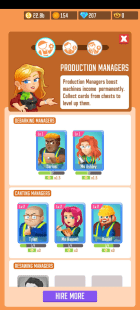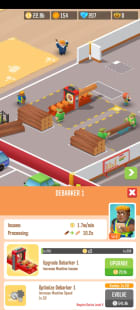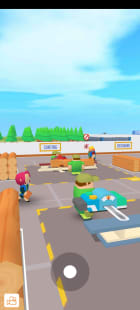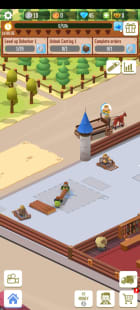 Resources
Shared by others