Survivor
foundable items(survivor)

heal, invincibility
boss fights (survivor)

no boss
exp gaining (survivor)

random gems + killing enemies
show more
graphics
Theme

dark fantasy
graphic style

hand-drawn
show more
Roguelike
artifact/relic system
No of heroes

24
show more
monetization
gacha / chests
forced ads
show more
Casual RPG
equipement system

none
show more
gameplay
online leaderboard
show more
Description
Magic Survival is one of many "roguelike survivor" titles released recently - games where you fight infinite hordes of enemies while simply walking around. Yet, this title stands out in multiple aspects - like a surprisingly deep skill system or unique aesthetics.
From the very first moments, you'll notice that Magic Survival doesn't look like most games in the store. From the main screen to the match itself, everything is drawn as some dark, disturbing doodle - then set in motion like a flipbook. This might initially seem a little underwhelming - the tiny shape of a mage fighting solely with formless black scribbles. In no time, you'll notice that it's not an issue - as enemy hordes will grow, and skills will get unlocked.
Your attacks also seem hand-painted - but the vibrant colors, charming animations, explosions, and beams overlapping each other, covering the screen - might outshine many AAA titles. With a dark, scary mass of enemies nearing from every angle - it creates a truly impressive spectacle - even for usually spectacular survivor games. Also, the menus - black, minimalistic, with unique font & intriguing drawings - fit the game perfectly.
The basic gameplay is rather expectable, except that enemies won't drop usual "exp" crystals. Such items could be found randomly on the board (killing gives some amount of exp anyway). Then, the rest looks familiar, to some point - kill, evade attacks, level up, upgrade your skills. The choice of abilities is relatively standard - 21 attacks & 8 passive ones.
Yet, after a while, you'll notice there's much more to it.
Skills upgraded to max level give you one more choice - a powerful perk that could empower this ability significantly - or change its behavior completely. What's more, if you're able to survive long enough, one of the few levels will come with a powerful mastery perk, strengthening some aspects.
Yet, the best thing is the artifact system - found in random chests. You'll be able to gain one of the dozens of powerful items, bringing stat boosts or even whole new mechanics. It could be anything from shorter cooldowns to additional explosions on collecting gems - and they have reinforced versions too. If that wasn't enough already - before the fight -you'd be able to select one of 24 classes (unl
Last update: 6 Oct 2022 07:10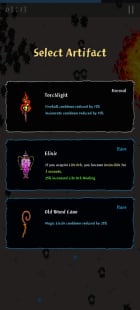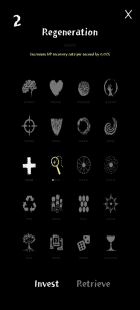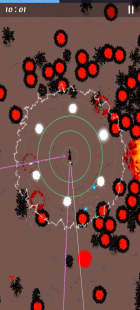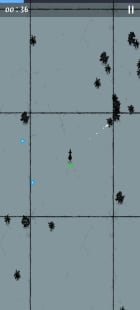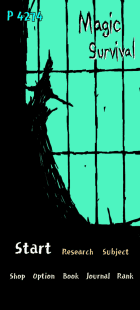 Resources
Main
Shared by others