social
play with friends
manual emoji
friend list
guilds
show more
graphics
Theme

fantasy
camera

fixed camera (perspective)
show more
monetization
ads amount

little ads
gacha / chests
show more
details
release date

31 Jan 2021
show more
gameplay
online events
show more
Description
Masters Battle League is an unusual indie MOBA with simplified controls and extremely short matches. Although it's far in quality and competitiveness from big MOBA titles, some unique features may appeal to more casual players.
At first sight, the game looks rather good. Characters are nicely stylized, animated 3d models, even if they might not be very inventive. You can play as Artemis with a bow, Thor with a hammer, or winged fighter Valkyrie. Each character also got a chibi art instead of a portrait, bringing some anime feel.
Unfortunately, you won't hear your heroes talking, as the game is not voiced. Also, the UI sometimes looks random and unpolished.
Gameplay in MBL is as simple (and as fast) as MOBA can get. Forget about minutes running through an empty stage, fighting creeps one by one, or damaging turret little by little. Here, with a slight advantage, the first creep wave can be the final one. Skills are also powerful, often resulting in near-instant kills - but resurrects are fast too.
What's more, only 1 weak tower separates the player from the enemy's base. With such quick matches (1-5 minutes), there would be no point for a complex in-game upgrade/equipment system. All you get with level is a status point to invest in one of 3 attributes, and that's all - there are even no equipable spells.
The bad thing is that controls are far from what players are used to. The character often feels unresponsible, especially when switching between attacks and movement. There's no skill targeting - everything is auto-targeted - with questionable logic behind this "auto".
Unsurprisingly, with such simple gameplay, there's not much to do outside the battle. With no runes, no skins, and only 20 heroes, you can mainly just farm hero shards.
There are several places to watch an ad for reward, but it's not necessary. Same as with premium shop - you can fully enjoy the game without paying.
Last update: 14 Aug 2022 08:08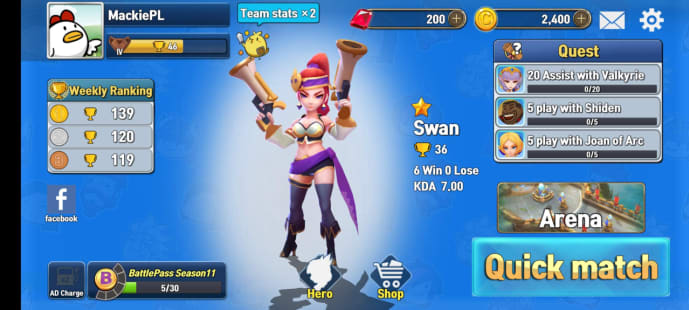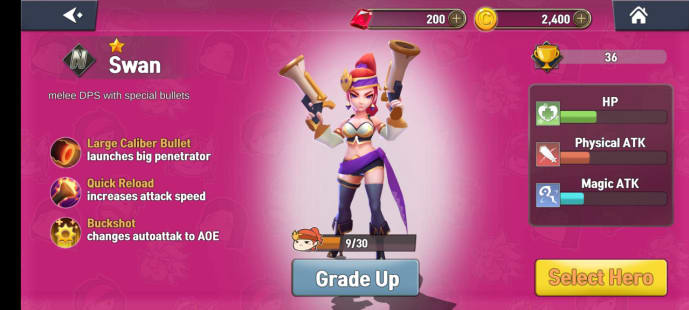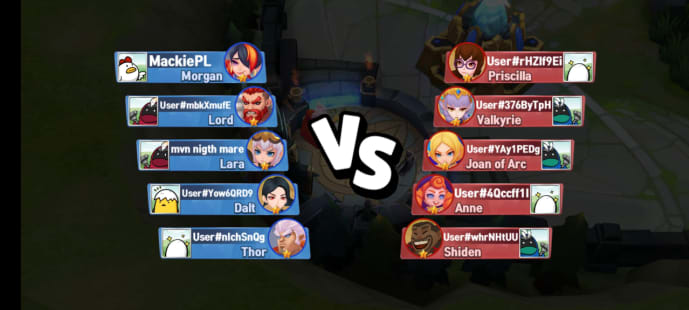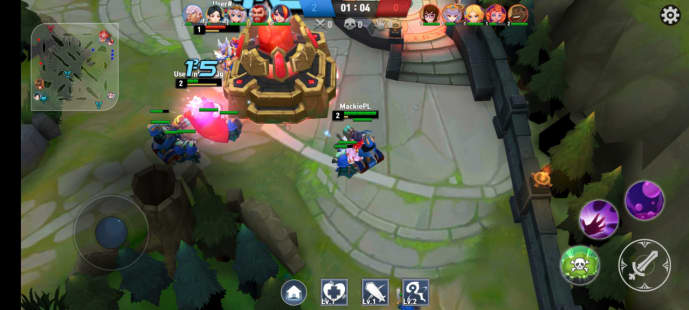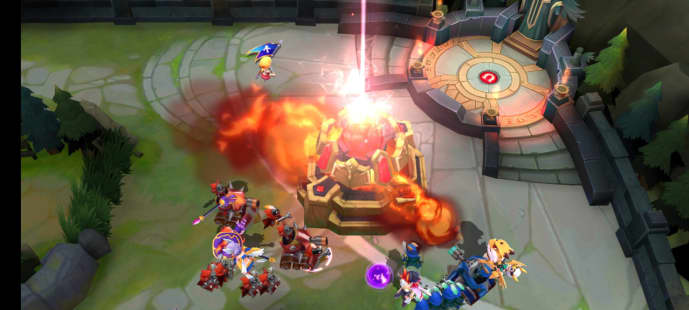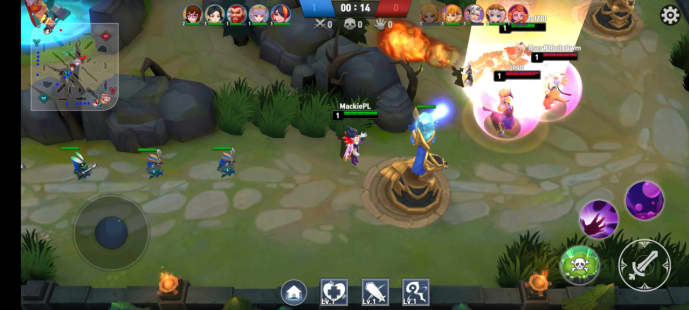 Resources
Main
Shared by others