graphics
Theme

fantasy
graphic style

cell-shading
camera

fixed camera (perspective)
show more
technical
low power mode
sign in methods (Android)

Google, Guest / none
FPS selection
show more
monetization
ads amount

many ads
gacha / chests
show more
details
release date

5 Mar 2022
App size (memory used)

312
show more
controls
orientation

vertical
camera
fixed camera (perspective)
Description
Medieval Merge is yet another take on the recently popular adventure merge genre. Step by step, you'll be able to rebuild overgrown, infested rubble into a thriving empire.
This kind of game needs to look good to compete with similar titles. This one seems to do this right with the unique, cell-shaded, block-ish look with heavy outlines and vibrant colors. Most elements are based on rectangular blocks at the core - heads of enemies, trees, and even glass blades. Yet, this foundation does not restrict the designs - characters' lines are often bent, and leaves stick out of the tree boxes. The difference between ruined and rebuilt elements is striking, and - especially after renovation - things get pretty lively. Looking closer, you can see individual citizens doing business, talking, or arguing.
The merge-board also looks nice. Although simple & barely shaded, the items are vivid, colorful & easily recognizable.
Gameplay is simple - just like in every game of the genre. You merge 2 items of the same kind to get one of a higher grade. From such merging - or chests/presents, you can obtain some generator items - like a toolbox - so you can tap & spend energy to get a new object. In the beginning, you'll also need to merge items with dusty ones to unlock more space - but space will be the main challenge all the time.
Your adventure will be split into small quests, just like usual. Make a shovel to remove some dirt or combine plants into a bigger one to put some life into the ruined garden. Tasks are small compared to the amount of work needed, but you'll be able to see every small change, which is motivating.
The main obstacles, aside from space, will be chest opening time, generators recharging, or lack of energy. All of this can be helped by watching the same ads, at least to some amount. Then, you can spend premium currency to help those or get some extra items to speed things up.
Last update: 12 Aug 2022 20:08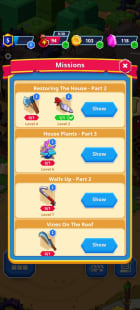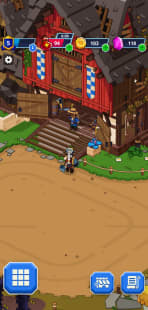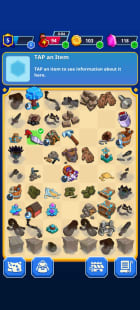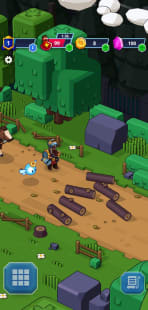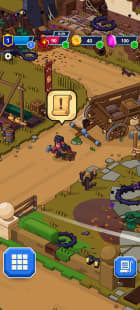 Resources
Main
Shared by others