graphics
Theme

sci-fi
camera

fixed camera (perspective)
graphic style

simple 3d
perspective

3d
show more
social
in-game text chat
guilds
show more
monetization
gacha / chests
ads amount

many ads
show more
gameplay
playable offline
online leaderboard
show more
Idle
collection system
show more
camera
fixed camera (perspective)
Description
Mega Tower: Casual tower defense is a sci-fi-themed idle-defense game. Despite the name, it doesn't have much in common with classic tower-defense titles. Instead of strategic challenges to place the suitable towers in the right spots, you'll need to manage time and resources & facilitate progress.
You start as a single tower with a gun at its top. Enemies will be spawned somewhere near to attack you, and your job is to just target those robots to be killed. Soon, you'll be able to build smaller towers around you - but they'll be fully-automatic ones. Lasers, artillery, troop spawners - they'll be able to defend against whole weaves of enemies while you can just watch. Aside from tapping attacker to kill, you'll gradually discover skills like shielding all towers, enabling a little more active play. On top of that, you can place a mighty Titan near you to distract some enemies and help with defense.
All those devices can be changed, upgraded, modified. Towers can be bought & merged to increase the grade to maximize HP & DPS per slot. That many upgrades require many resources, and that's where all quests & rewards come in handy. Not only is there a battle pass, progress path of bonuses, daily and not-daily quests, but each minor feature got its own reward system. As a result, you can spend long minutes upgrading things, receiving rewards, then again upgrading, and so on.
However, suppose you happen to be stuck with increasingly more challenging fights. In that case, there's a complex idle earning system for some free resources over time. Battles won in the scenario open new possibilities for space colonies. These colonies could be challenged & upgraded for even more gains.
If that wasn't enough, the whole "space station" screen is packed with additional features. Some are targeted at idle income and management, like space mining, while others lead to fighting challenges. You can try to stand against a giant monster - the world boss - and try to survive as long as possible or join a vast fraction war.
The game is free, but there are lots of IAPs - you can recharge one of 3 currencies, get one of the countless packs or choose one of "deals". What's more, those purchases count towards VIP levels, encouraging higher spending. There are also many ads to watch - several rewards videos a day and forced ones from time to time, after a fight.
Last update: 10 Aug 2022 18:08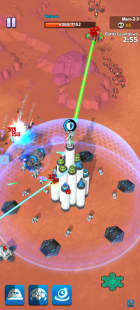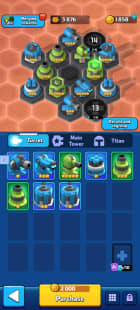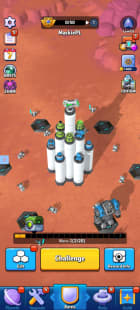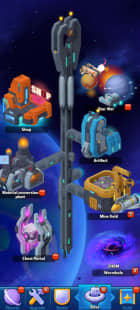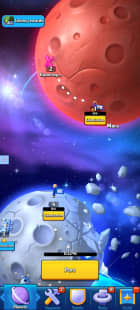 Resources
Main
Shared by others