graphics
Theme

casual
graphic style

simple 3d
camera

fixed camera (perspective)
perspective

3d
show more
Puzzle Adventure
idle income

yes
show more
details
release date

14 Apr 2021
App size (memory used)

373
show more
monetization
ads amount

little ads
chest opening waiting period
show more
controls
orientation

vertical
gameplay
playable offline
show more
camera
fixed camera (perspective)
Description
Merge Mayor is a free mobile merge-adventure game. It lets you watch your city grow & thrive by merging items and completing missions.
The city looks hugely colorful and lively, with simple, somehow blocky 3d graphics. While you'll start in the countryside, building silos and huts, quickly you'll experience more variety, like a factory or market. There is even a kind of horizon visible curved like a tiny globe seen from a distance. At the same time, you can take a detailed look at every small object. The board is obviously 2d, with refined, high-quality images for every item. The amusing thing is that even animals and plants look a little square-ish, even in 2d.
The main idea behind the progress is to wait for generators to be ready, then use the products, like tools or building materials, to fulfill quests. Two lower-grade items must be merged to obtain higher-grade ones, so to get an apple, you'll need 2 strawberries. Sometimes you can even join & upgrade the generator to produce items faster. The main obstacle in growing your city is managing time (energy and cooldowns) and board space. Later on, with many different generators and high required levels, careless merging everything you see becomes a little more tricky.
There's not much to manage but merging and building, but you might still invest some gold - earned on missions or by direct selling - into business upgrades. This will yield a "city score", increasing daily gold revenue - and this gold can also be used in the shop.
Unsurprisingly, the shop also accepts premium currency, allowing to buy energy, power-ups, or items itself, significantly speeding up the progress. Still, you can play it absolutely for free, and energy can be occasionally filled by watching some ads.
Last update: 10 Aug 2022 07:08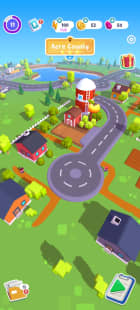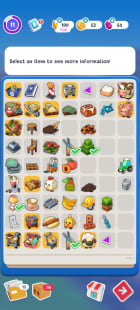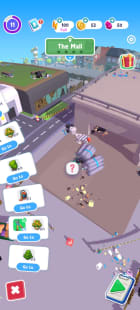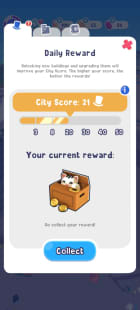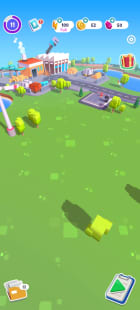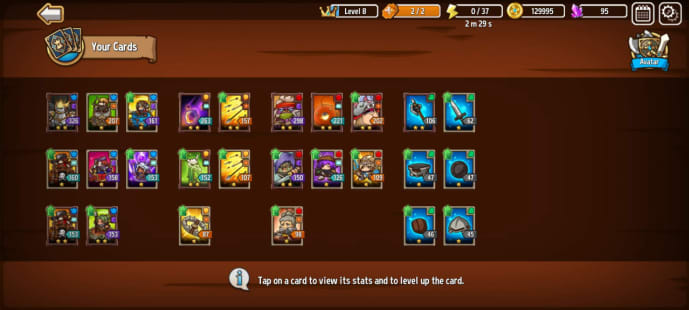 Resources
Main
Shared by others