graphics
Theme

other / none
camera

third person perspective
graphic style

realistic
show more
monetization
ads amount

many ads
In-App Purchases
forced ads
gacha / chests
show more
technical
server / region selection
sign in methods (Android)

Google, Guest / none
graphics quality selection
show more
gameplay
leagues
show more
server / region selection
Description
Metal Madness is a mobile vehicle shooter with shiny cars and deadly weapons.
The graphics are detailed and polished, especially in the garage, outside the battle. Cars are tuned in futuristic ways, with crazy engines sticking out the car body. What's more, after getting some loot, you'll be able to change paint or even add some decal to make your call look amazing. At the same time, maps you'll be seeing curing matches are relatively simple - but often multi-level & feature lots of jump opportunities.
The gameplay of Metal Madness is straightforward, easy to hop into. Just steer your car, drive to get the enemy in front of you, and wait for auto-shooting to do the job. There'll be 3 players on each side, so positioning and maneuvring are crucial here to survive. Sometimes it's easy to get killed, so it's good that the game lets you use every car you own inside each match - switched after death. To make battles even more varied & unique, the vehicles and weapons got their own characteristics. Shooting with a sniper is different from machine guns, not to mention shotguns or flamethrowers. Also, there are special car abilities and power-ups found on the ground.
Winning a battle or completing a quest lets you gather resources or open chests, more importantly. Those chests can contain shards of cars, guns, or style items - from common to legendary. With some coins, you'll be able to open more garage slots, to have a bunch of combinations to try in battle. Game is somehow generous in providing those resources - not only after completing quest but also for battle point (gained everywhere), league success, or simply playing.
Game UI doesn't seem to be packed with ads. Still, unfortunately, after some battles, you'll be forced to see some promotional videos. Those can be disabled with a pricy premium subscription - or you could just purchase some gacha chests.
Last update: 15 Aug 2022 07:08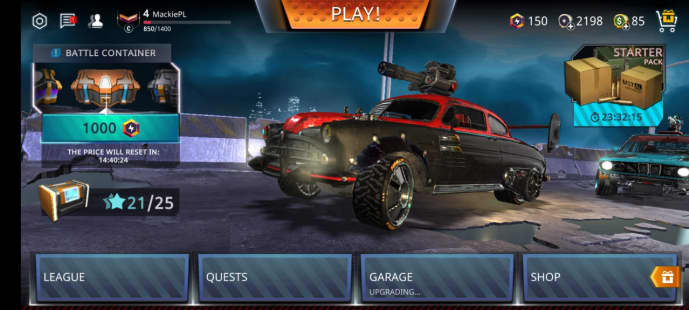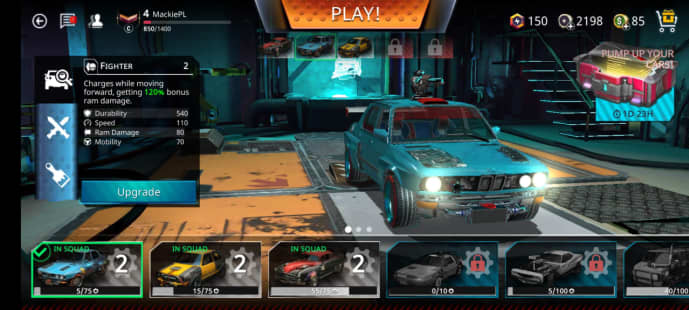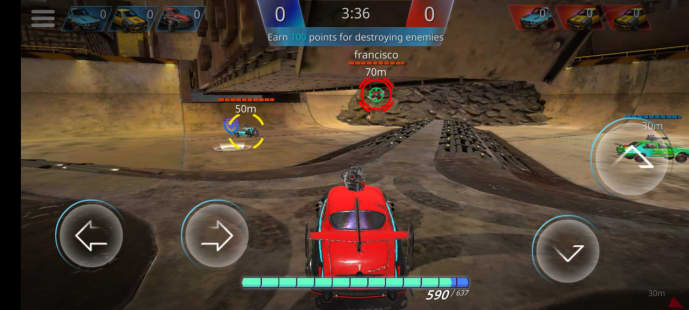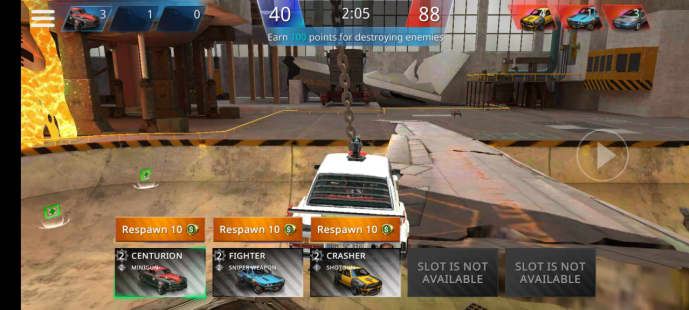 Resources
Shared by others