social
in-game text chat
friend list
play with friends
show more
technical
server / region selection
sign in methods (Android)

Google, Facebook, Guest / none
show more
graphics
Theme

fantasy
show more
Casual RPG
stat point allocation
show more
gameplay
online (co-op/PVE)
playable offline
show more
monetization
ads amount

little ads
show more
details
release date

28 Jan 2021
show more
server / region selection
sign in methods (Android)
Google, Facebook, Guest / none
Description
Middle Earth Heroes is yet another game of recently viral run-or-shoot subgenre. Despite the name, it doesn't seem to be associated with popular book series in any way, despite the fantasy theme.
The game looks similar to many other titles from very first sight. Maps fitting screen width, isometric camera, and mix of 3d and prerenders. Perhaps the most detailed and polished element is the main character design. Instead of a wide selection of heroes, you'll be able to see every slightest change of garment or weapon - especially on the dedicated menu screen. It's rewarding to see brand new shining armor or wizardry robe worn to battle. Other graphical elements are somewhat predictable - familiar enemies (shooting plants, spiders, etc.), words with various biomes (like forest or desert), and vivid, simple menus/UI.
Middle Earth Heroes play just like every similar game when you start a journey. Approach enemy, shoot for a while, avoid bullets, repeat. While passing tens of levels on each world, you'll get levels (for this run only) together with skills selected from random ones. Every few stages, you'll have to face the boss, and after a fight, you'll be able to take home your loot.
Where the game differs from most titles is a slightly more RPG-ish approach to what happens afterward. Instead of just drawing a random bonus after level up, you'll be given a simple skill tree with some freedom. There are 4 trees in the game, as there are 4 classes - warrior, ranger, mage, and summoner - and selected masteries could shape their further growth. Choosing a gear and upgrading it is standard in the subgenre, but stat point allocation isn't. Using this, you'll be able to further customize your playstyle, focussing more on defense, strength, summoning powers, etc.
As it usually is, the game offers several modes. There's a normal and elite journey, some challenges to get selected resources, and even a multiplayer co-op option to play with 3 other players simultaneously.
You'll sometimes be asked to watch a reward ad during the adventure, but the amount is limited. There's also an in-game shop with premium currency, gacha chests, and a possibility to purchase a premium battle pass.
Last update: 5 Oct 2022 07:10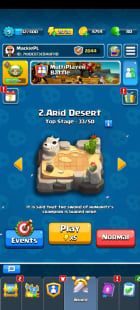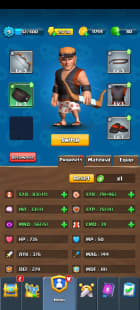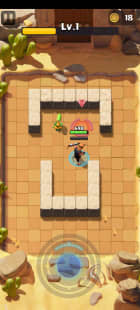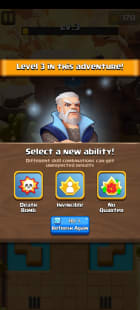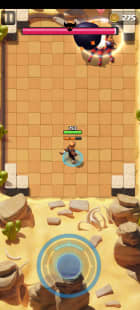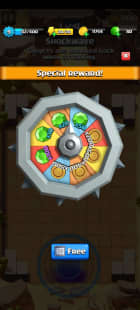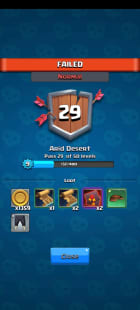 Resources
Shared by others