graphics
camera

side
Theme

fantasy
graphic style

2d outlined vector
show more
monetization
misleading advertising
ads amount

no ads
show more
RPG
max game speed

2
team size

5
battle mechanics

turn-based
show more
technical
sign in methods (Android)

Google, Facebook, Guest / none, Other account
show more
controls
orientation

vertical
show more
details
release date

16 Oct 2021
show more
sign in methods (Android)
Google, Facebook, Guest / none, Other account
Description
Mythic Heroes is a mobile idle RPG with hero collector/gacha mechanics. Despite some misleading advertising, picturing it as some hack&slash/ARPG, this game features just good old auto-turn-battles - yet in the new, polished release.
First thing you'll notice, its that Mythic Heroes takes the "mythic" word rather seriously. The story, characters, backgrounds - all of this looks taken from some beautiful mythology book. From the first minutes, you'll be told the story from greek legends, featuring characters like Zeus, Athena, Hades of Kronos. Yet, game creators didn't stop at just ancient Greece. You'll be able to collect all sorts of heroes from history, myths, and legends from all around the world - from Cleopatra, Christian Lucifer, or European Joan of Arc to the eastern Ganesha or Lu Bu.
Heroes are usually the main driving factors for gacha games, and Mythic Heroes is no different. Bot the in-game & collection design is detailed, animated, and each character comes with individual voice acting.
Gameplay - in most aspects - mirrors other recent titles in the subgenre. The primary mode is the campaign. You fight with increasingly stronger waves of enemies while following the story - and there's also a "hard" version of it. There are also many modes allowing you to challenge enemies in a particular way to get selected resources - including roguelike Pantheon run. You'll also probably want to use a robust guild system with boss raid, guild shop, research, and rewards. All of those features will get handy to power up your heroes in many ways. Leveling-up, ascension, enhancement, and divinity systems are just part of what can be done to become more powerful. There's obviously a PvP feature and generous summoning option - although drawing UR heroes won't come easy. The interesting - and innovative - part is the idle income system Astrolabe with layers of random rewards of many kinds.
It's good that the game won't show you any ads. Instead, there's a premium currency, gacha, extensive IAPs shop, and VIP system at the top of it.
Last update: 28 Oct 2022 17:10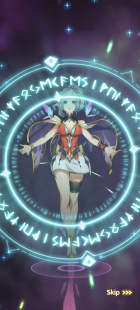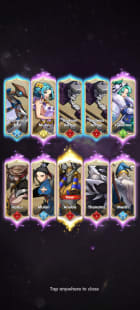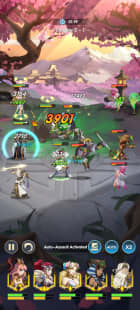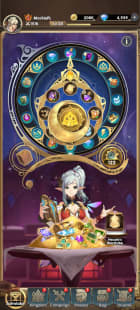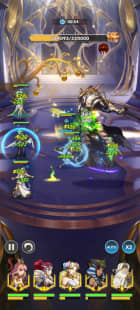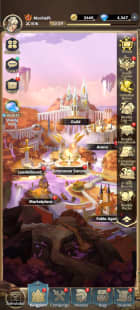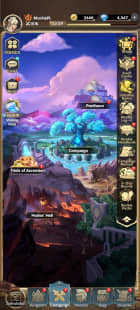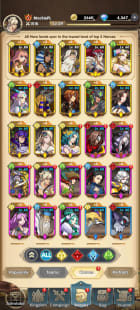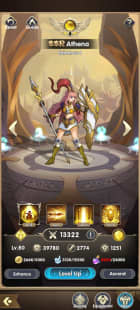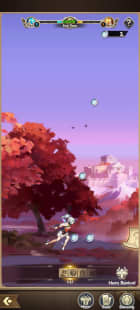 Resources
Main
Shared by others