graphics
Brand

Dead By Daylight, Among Us, NieR Automata
Theme

real world
camera

first person perspective, third person perspective
show more
gameplay
bluetooth PVP
hot-seat PVP
PVP type

real-time PVP
leagues
show more
technical
sign in methods (Android)

Google, Facebook, Guest / none, Other account
server / region selection
show more
controls
Controller support
show more
social
quickchat
show more
Brand
Dead By Daylight, Among Us, NieR Automata
sign in methods (Android)
Google, Facebook, Guest / none, Other account
Description
New State Mobile (or Playerunknown's Battlegrounds/PUBG New State) is the new mobile Battle Royale title from the creators of the famous shooter. While it might seem similar to the predecessor, several features make the new version worth checking out.
The most serious change everyone will notice is overall graphics improvement. PUBGM doesn't look especially bad, but you won't mistake it for a modern PC title. This one goes a giant step further - better textures, detailed models, and convincing special effects make a difference.
Still, the general quality is only a part of what's changed. There are tonnes of details, simply omitted in the previous version, that you'll be able to enjoy now. After you land, the parachute stays on the ground, and after your helmet is destroyed - you'll be able to find parts on the floor. While shooting with some guns, ammo shells will be dropped, and there's a better destruction system - hays, doors, cars - it all feels better & more natural. Also, the UI was redesigned to be less crowded - at least for now.
The core gameplay is exactly the same as before - 100 players are dropped on the map with a simple goal - to survive until the end. You can play as a team or solo, loot various gears, use multiple vehicles, and head to an ever-shrinking safe zone - until there's only 1 winner.
Yet, when you go into details, there are several non-trivial changes to how you play. The first thing is a drone shop - an in-match store that delivers extra items similar to drop crates - making both an opportunity and a potential danger. From there, you can get your own small drone - a unique and fun way to scout surroundings and gain an advantage. Also, several minor changes were made to vehicles - an auto-pilot, battery-powered cars, and storing gear in a trunk. Last but not least, there are changes to what happens after defeat. You can beg enemy players for help or, alternatively, be resurrected using a special green flare gun.
Like most similar AAA titles, New state is focused on cosmetics outside the battle. From a nice shier or helmet, through custom car paint, to an enemy grave unique for your weapon - there are lots to collect & enjoy.
Last update: game added to overtap: 20 Nov 2022 17:11
No updates seen yet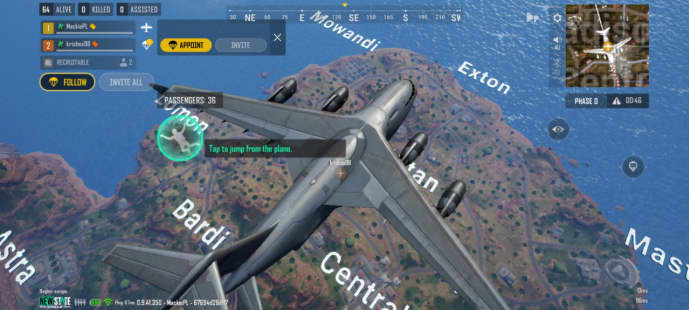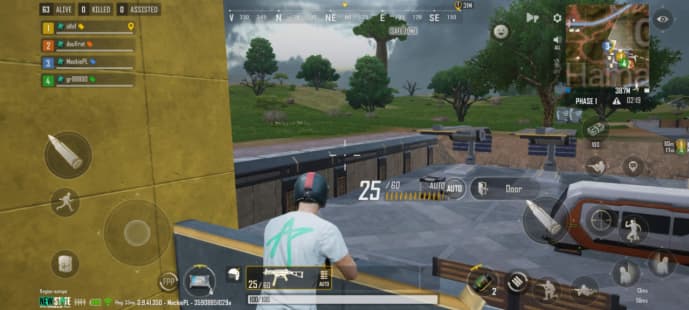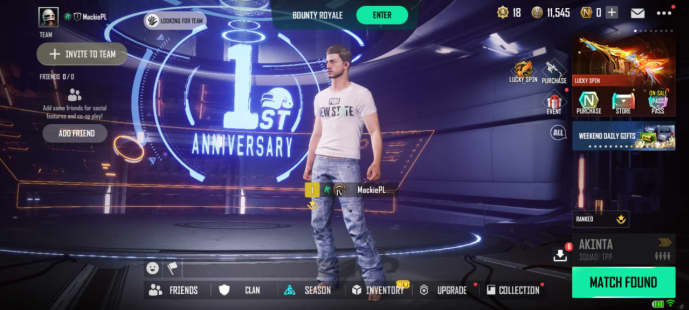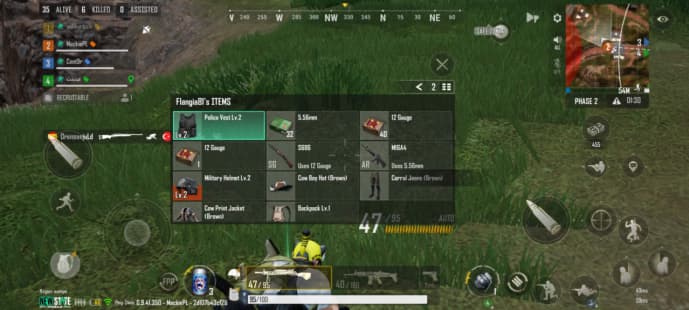 Resources
Shared by others