graphics
Theme

marine
camera

side
graphic style

2d vector
fully animated 2d characters
show more
gameplay
online leaderboard
online (co-op/PVE)
leagues
show more
details
release date

18 Jun 2021
show more
monetization
ads amount

little ads
chest opening waiting period
show more
social
play with friends
show more
Description
Oceans of Steel is a PvP arena builder from creators of the popular series "Hills of Steel". Instead of various tanks, here you'll control battleships, but the one you'll build yourself.
Graphics in Oceans of Steel are distinctive - composed solely of 2d vectors with lots of gradients and no outlines. This, combined with toned-down palettes, brings an immersive feeling even despite general simplicity. Matches play smoothly, and watching cannonballs and rackets flying through the sky is a pleasant experience. Still, the game could use some more visual diversity, as there seem to be only o few types of each equipment class.
The gameplay combines building strategy and active play in equal proportions. When constructing a ship, the main factor is parts quality. They can be obtained from chests - purchased, or most likely - won & opened after time. The central part is core - defining durability and providing space for attaching other parts. Then, there are "armor" parts like ship cabin, adding some HP in exchange for taken weight. The most important class of elements is weapons. Split into several types, they mostly throw some projectiles/cannonballs towards an enemy, and trajectory makes the most difference. Those parts occur in different star grades, describing battle potential, and redundant ones can be used to upgrade others.
When combining your ship, the proper placement is also a critical factor. The boat needs to be stable, plus allow clean shoot when the enemy is in range. This is especially important considering you'll constantly be struggling with the weaves. That makes matches - although 3-buttons-simple - somehow unique and unrepeatable.
Unfortunately, considering the simple nature of the match, it might be hard to tell if you play against the bots or real players. Aside from just sharing, there are no social features like friend lists or guilds, not even some communication methods.
Oceans of Steel seem to monetize mainly by premium currency/chest purchases. This way, you can gain nearly infinite power. Additionally, there's a small amount of optional ad watching.
Last update: 11 Aug 2022 02:08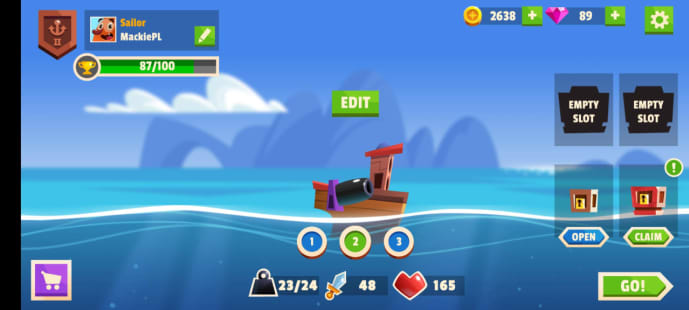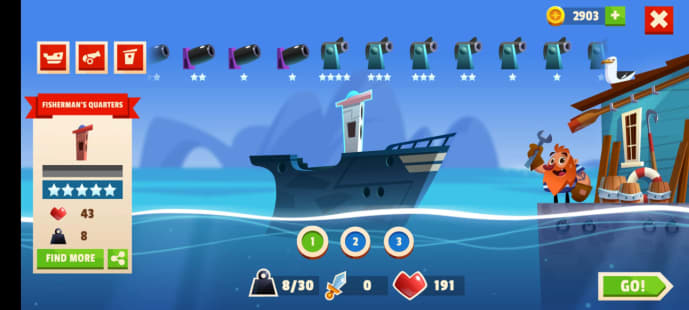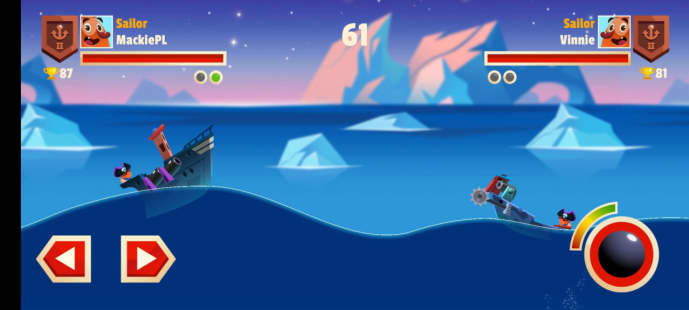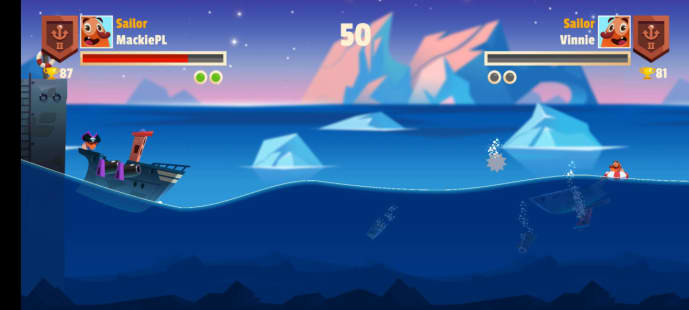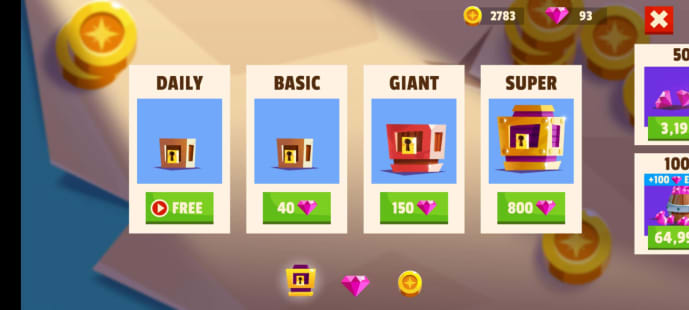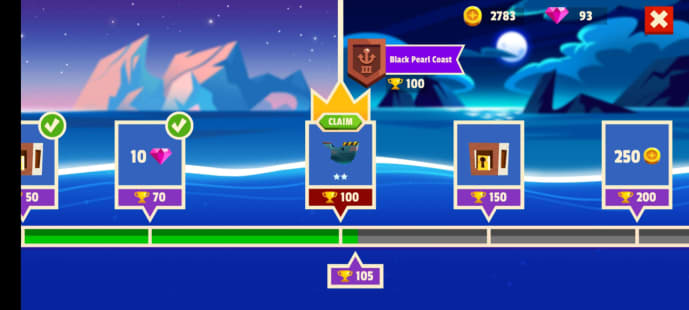 Resources
Shared by others