Survivor
new skills (survivor)

unlockable with currency
boss fights (survivor)

regular bosses among minions
after round time up

powerfull attack
show more
graphics
artists

Denzi
Theme

fantasy
graphic style

pixel art
show more
controls
orientation

horizontal
show more
Casual RPG
equipement system

simple
show more
technical
low power mode
show more
details
release date

21 Apr 2022
show more
monetization
In-App Purchases
show more
Description
Otherworldly Survivor (Isekai Survivor) is another example of a casual survivor roguelike. This version is an indie pixel art title with interesting looks and some nice features.
Close to the original Vampire Survivor, this game employs old-school, pixelated style in (almost) every aspect. All the characters - both your hero and enemies - aren't just so low in pixels that they're hardly recognizable, but also aren't animated at all. You'll see static figures moving around - and it works surprisingly well. Not only is their every step smooth and polished, but they also blend perfectly with everything that happens on screen. Gems are blinking on the ground, and skills are glowing in every color, covering large parts of the view. Add massive bosses among the hordes of minions, and you'll get a pretty pleasant scene.
Most of the menus are also nicely pixelated - buttons, skills, etc. While your character isn't terribly detailed, there's an excellent visual feature. You can do slight character customization, and every gear you'' put on will be visible during the game.
The gameplay is like in every survivor title - enemies will appear around you, while your job is to shoot automatically, evade attacks & collect items. Those items are most likely experience gems - gathering them will slowly grow your level while upgrading your skills.
Those skills will be crucial to defeating increasingly intense waves of enemies. Some will hit one of several foes, like a fireball, while others will sweep through the battlefield like slash waves. Some will damage from afar, and others could be used only in close combat. Add passive skills, like speed-up, and you can become an excellent killing machine after several minutes.
Off-match is relatively simple. During the fight, you can earn 2 types of currencies, and they can be spent on stat upgrades, gear chests, or special perks. The last option is most interesting - getting a new race (hero), enabling magnets/heal items, and unlocking new skills/skill effects. Equipment here is split into several colors(quality grades). It can be placed in one of 10 slots - like boots or gloves - enabling lots of playstyle customization.
Currently, Otherworldly Survivor does not feature an in-app store or any premium currency (although the green gems might look like it's purchasable with real money). There's just an icon with 5 ads per day to watch for rewards - or a video for free resurrection.
Last update: 27 Oct 2022 07:10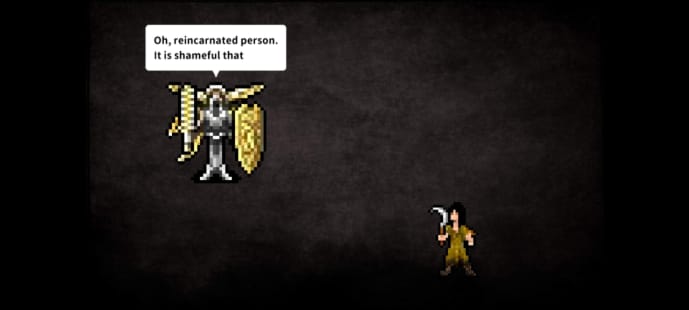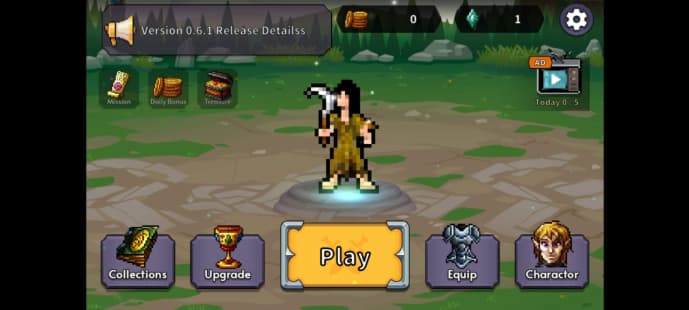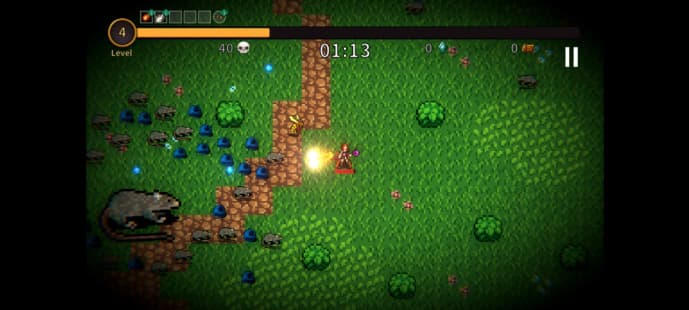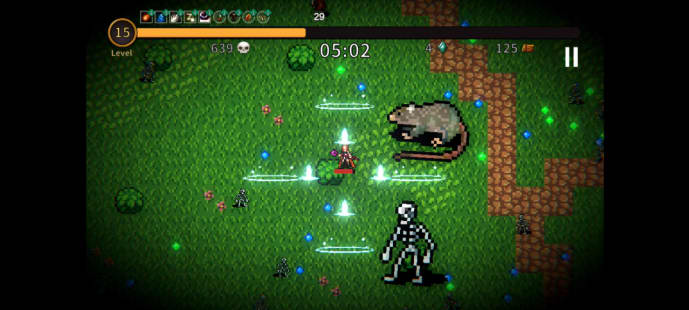 Resources
Shared by others